Finding a dressage horse with Liz Diegutis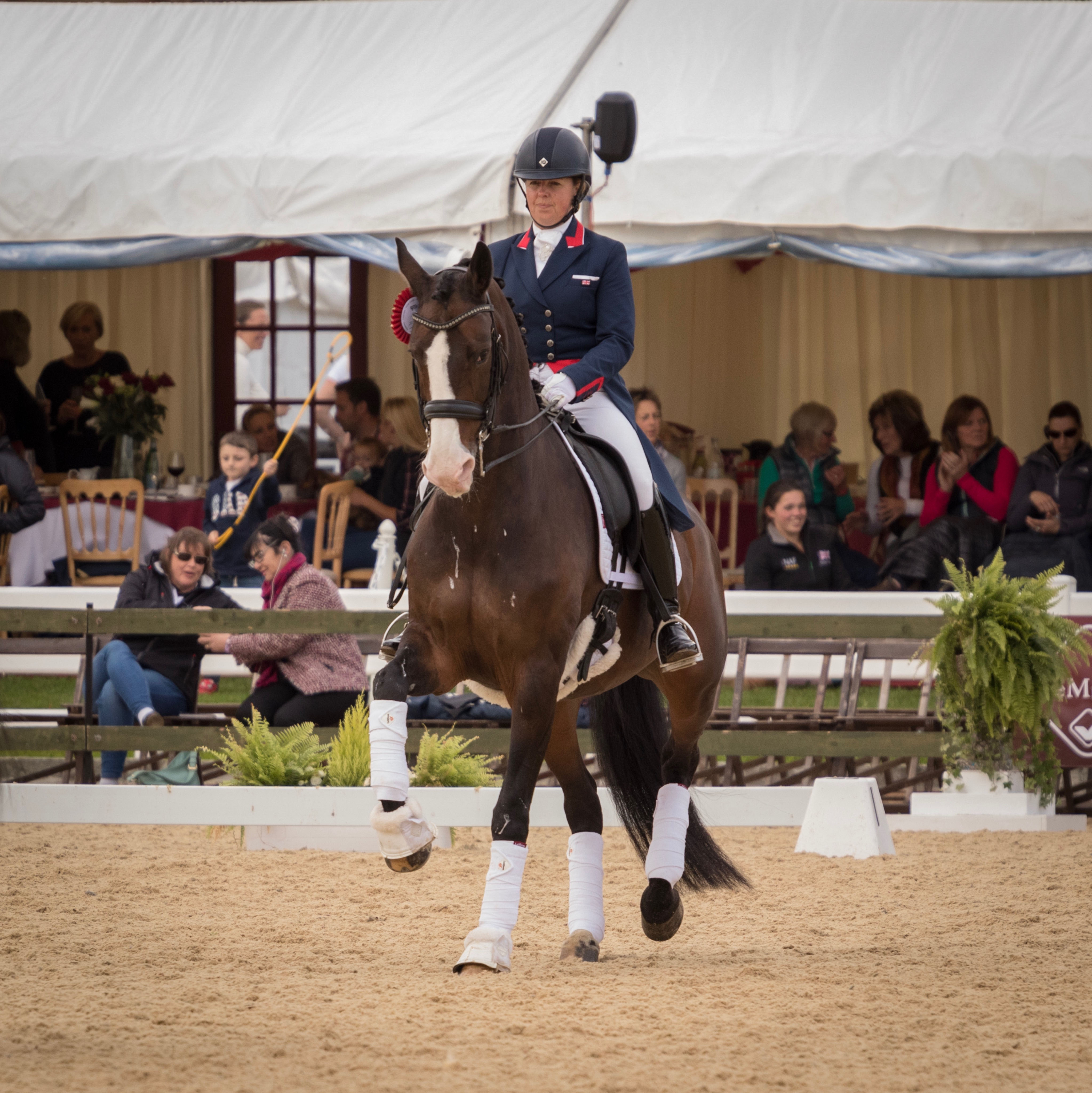 "It's about temperament and rideability. Breeding and looks are of secondary importance" says International Dressage rider and trainer Liz Diegutis.
Whether Liz is looking for a potential Grand Prix horse for herself or a schoolmaster for an amateur, she believes that the horse's temperament should be top of the list.
"They need a trainable brain. A horse who likes to work makes the job much easier." For top level sport, Liz explains that whilst they need some spirit to give them a presence, if it is "over the top" it is likely to problematic. "They need a good natural engine but they must be rideable. People blame breeding and certain bloodlines but I think this usually goes down to how well it has been trained. I have bought horses with all the talent but if they are anxious or too hot, they require a lot of patience and expertise and sometimes it never comes right."
"The most important thing for any rider, is to look for something within you abilities. If you buy talent, then you have to be able to manage it. You must have a good feeling for it. Don't sit on a horse and think. "I'll learn to ride this"."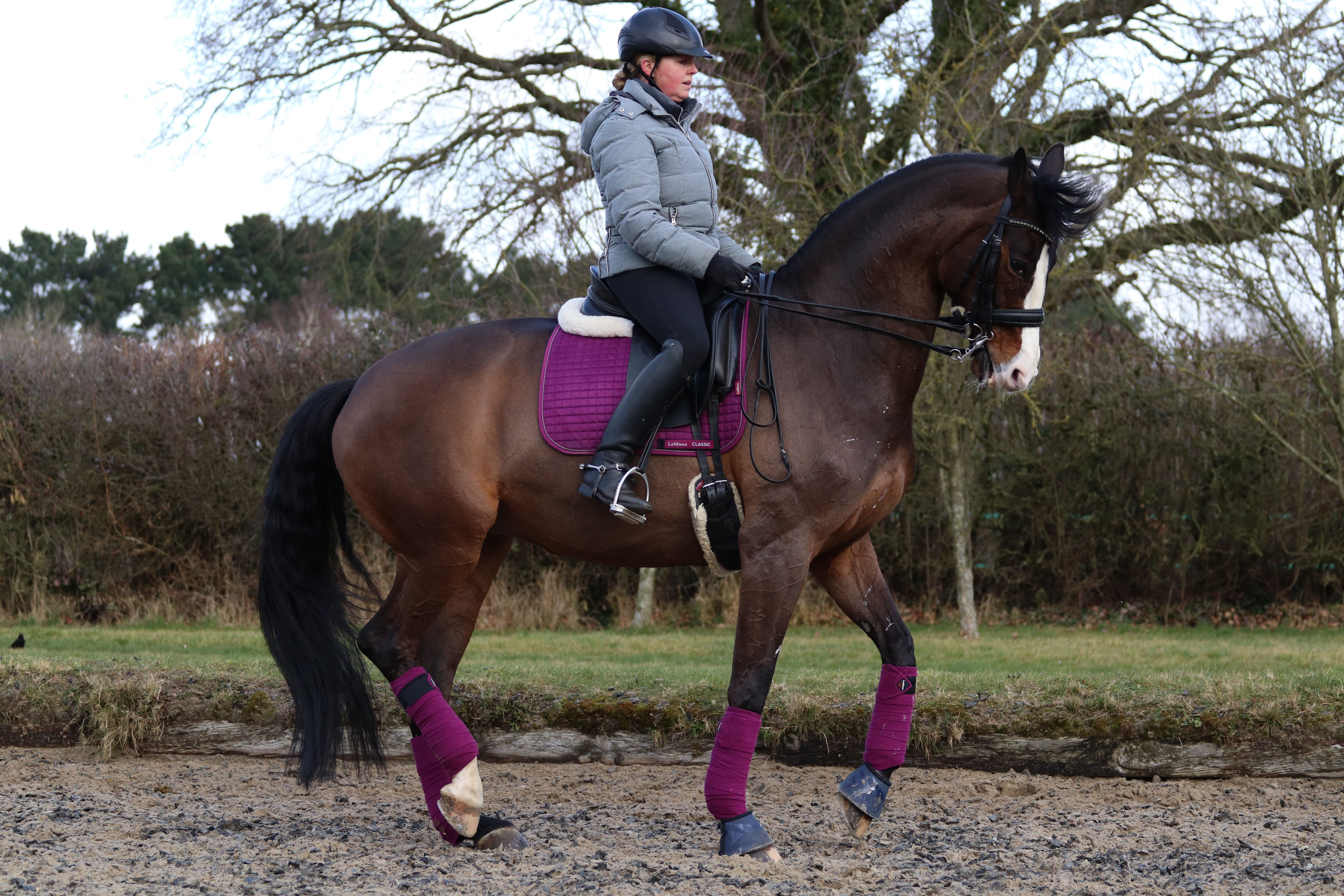 Liz is also wary of spectacular paces, for any level of rider. "I avoid massive paces because they often come with problems" Liz says. "Particularly when you are trying to collect a pace. Look for three good paces, they certainly don't have to be extraordinary particularly for an amateur. I look for a good four beat walk and a natural jump in the canter. The trot can be produced and developed. In fact I have a homebred mare who perhaps didn't have the best canter as a young horse but we have trained the pace. She is at Grand Prix now."
Buying British is something Liz feels strongly about. " We have some brilliant studs in the UK now who are breeding and producing some fabulous stock. There are many examples all around the country but I have been particularly impressed by Court Farm Stud, Mount St John, Caledonia Sport Horses in Scotland and the Oppenheimer's at Headmore Stud in Hampshire."
"I also think you can usually trust the UK sellers and breeders more than foreign sellers. I was based on the Continent for a few years and I know how it works. If you choose to go abroad, you have to know where to go and who to trust. Wherever you go I think you should always take someone with you. Preferably more experienced than yourself and ideally someone who will sit on the horse for you too and give their verdict on top."
Liz is less fussed about bloodlines when she is buying a horse but as she breeds her own, she has a wealth of experience in the area. "I go for old, established bloodlines like De Niro and Negro and I've always been a fan of Sandro Hit. They have a reputation for being tricky but if you understand their brain, they can be brilliant. Of course the mare is the important bit, so you need to look at that side too. I only breed from a good mare."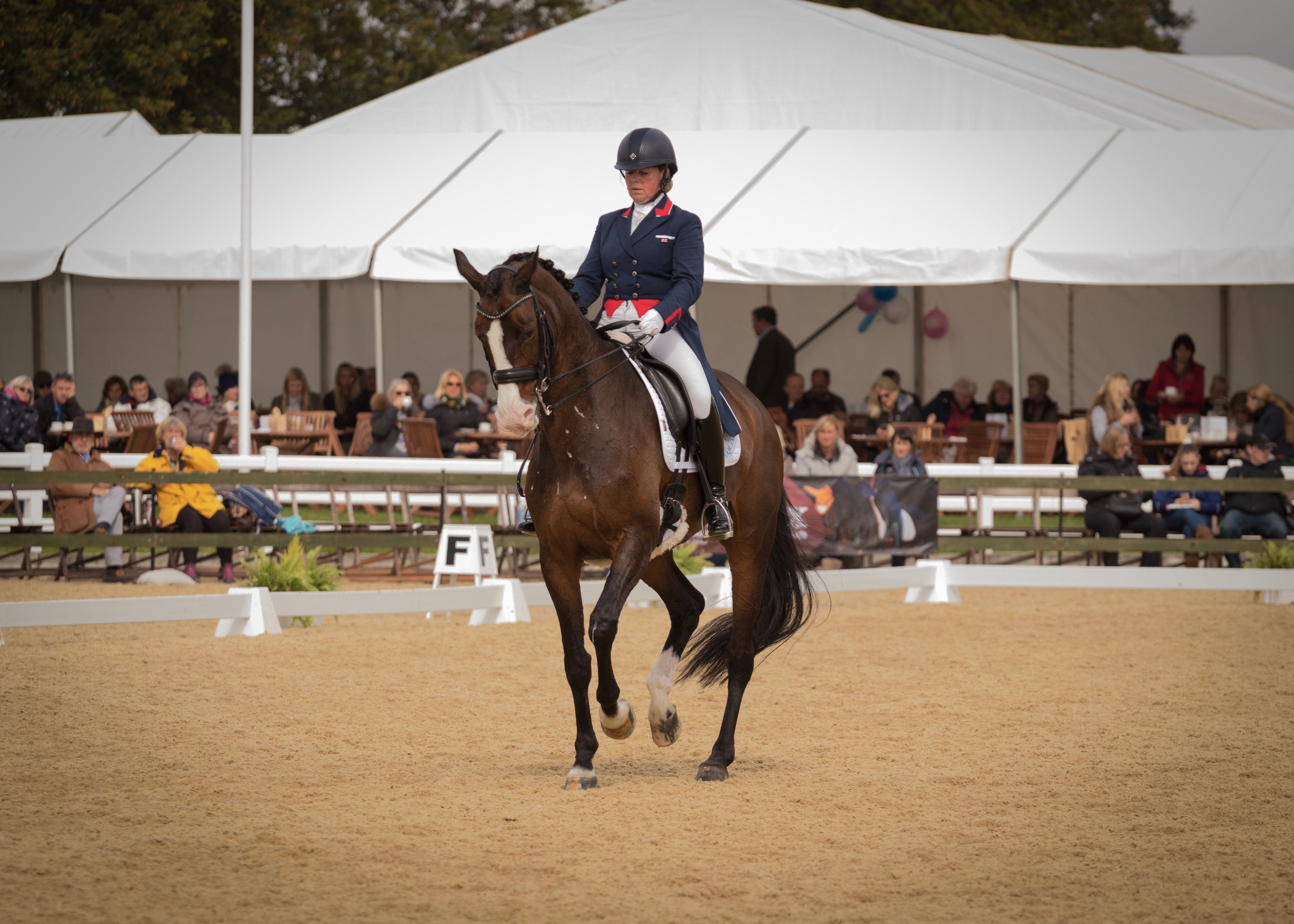 Conformation is not a deal breaker for Liz but she does have three rules on this. "Good bone, good feet and straight limbs" she states. "The rest, like length of back I can overlook, if it gives me a good feel. Dressage horses come in all shapes and sizes, even at Grand Prix level. To be competitive I would always buy something that is attractive to the Judge but that is not just about looks."
An over-produced horse should also be avoided. "I don't like to see a three year old that looks like a five year old, simply because it has been over fed and over trained. This will nearly always result in issues later. As my aim is Grand Prix, if I am buying a youngster, I like something that has been slowly produced. With my homebreds, they live out rough for the first three years of their lives before they come in to be broken. Then if they are any good, I take it very slowly."
Written by Ellie Kelly
Photography by Stuart Lark