---
Badminton Horse Trials has been a highlight in most equestrians' calendars since its original conception in 1949, where it was proclaimed 'the most important horse event in Great Britain'. Since then it has certainly lived up to expectations. The winners have become legends, the fences are now iconic, and lifting the trophy has been the lifelong dream of those riders that strive to qualify each year.
Now in what would have been its 71st year, the world's most famous horse trials have been cancelled for only the sixth time in its entire history due to the Coronavirus outbreak. Equestrians' dreams of attending this year whether it be to compete or just to watch, eat great food, shop till they drop and soak in the atmosphere, have been shattered. Instead of moping around and sulking that we are unable to go, the team at Horse Scout have instead decided to have a look back at the shows history to bring you a few interesting facts and some of its greatest moments of the past seven decades. After all, it's only another 365 days until the 2021 trials, so we may as well start looking forward to it! 
---
Age is just a number
Unlike most other sporting events, the equestrian sport holds no bias over age or sex. The pinnacle of a rider's career could come at any time whether they are an eventing veteran or a fresh young talent, and victory at Badminton Horse Trials would arguably be a career highlight for any professional rider. The youngest competitor to win Badminton was Richard Walker, aged 18 and 247 days, when he rode Pasha to win in 1969. Whereas the oldest rider to lift the trophy is Mark Todd aged 55 in 2011. With an impressive 37 years between these two champions, there is clearly no winning formula when it comes to youth over experience.
The youngest horse to have ever won at Badminton, believe it or not, was five-year-old, Golden Willow, ridden by John Shedden. The pair rode to victory in the very first trials in 1949. Nowadays, seven is the minimum age for all competing horses. Even that seems like a remarkably short amount of time to produce something as well tuned and fearless to take on the challenge. Most horses that compete nowadays are rarely under ten years of age, which makes this even more of an incredible feat on a horse with half the experience. The horse was very quirky and hot, so much so that Shedden would tie a piece of string from the saddle to his belt in the hope that if he fell off, he might still have some control of the horse!
The oldest horse to win Badminton is 'Nereo', who won the event in 2017 with Andrew Nicholson at the age of 17. Previously, the oldest horse was the 16-year-old Horton Point, ridden by Mark Todd 33 years earlier in 1994. 
---
Size doesn't matter
The smallest horses to win at Badminton were Our Solo (Bill Roycroft in 1960) and Our Nobby (Jane Bullen in 1968). Both stood at a meagre 15hh.
The biggest horses to take the Badminton title have been Durlas Eile (Major E.A. Boylan in 1965), Columbus (Captain Mark Phillips in 1974), Custom Made (David O'Connor in 1997) and Word Perfect II, (Chris Bartle in 1998). All were 17hh.
---
The Horses
There have been countless outstanding horses that have ran in the Badminton Horse Trials over the years, from the small and mighty to the giant powerhouses. Some of which have claimed their own records. Four horses hold the joint record for the most completions of Badminton, Ballycotton with Andrew Harris from 1990-1995 and with Sarah Longshaw in 1997, Comanche with James Robinson, 2003-2006 and 2009-2011, Lenamore with Caroline Powell 2005-2011, and Over To You with Jeanette Brakewell in 1998, 1999 and 2003-2007.
Chilli Morning took the title in 2015 with his Rider William Fox-Pitt, and he remains the only stallion in the history of Badminton Horse Trials to win the event. 
---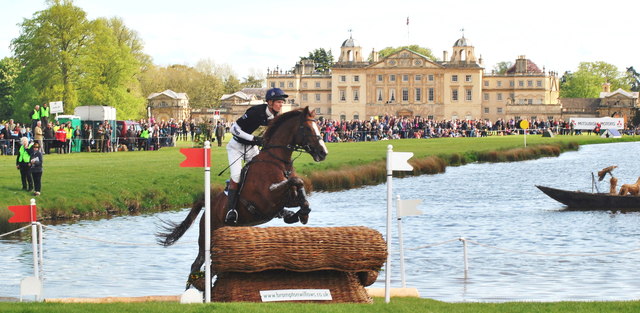 ---
What is it worth?
The prize money for the first event in 1949 was £150 to the winner and the prize fund came to a total of about £500. Since then, the interest in the sport has grown exponentially. Along with its rise to fame thanks to some outstanding sponsorship, the prize fund for the notorious event had made a dramatic increase. A special mention should go to Mitsubishi Motors for its record breaking 28-year reign, whose final year was 2019. Last year, Piggy French took home an astonishing £100,000 for first place. In doing so, she denied Oliver Townend the win and stalled his hopes of becoming only the third person ever to win eventing's £270,000 Rolex Grand Slam (a highly coveted prize for winning the 5* at Kentucky, Badminton and Burley within the same year).
But is it really the prize money that draws these riders to tackle the infamous cross-country course? Personally, I'm not sure there is an amount in the world that could convince me to aim any horse at the Vicarage Vee, or take the leap into the lake, but these competitors are cut from a different cloth. Winning Badminton to them is much more than a substantial pay day, it is the accomplishment of being victorious at the pinnacle of the world's 3-Day-Event calendar. Realising the fame and glory that comes with mastering the ultimate test of stamina, power, obedience, and accuracy, and cementing their names in the history books.
---
The Greats
Ian Stark – In 1988, Stark became the first, and to date, the only rider to claim both first and second prize in the same year. He won on Sir Wattie and came second on Glenburnie. Having led on both horses after the cross-country phase, he was so busy giving interviews that he missed the course walk for the show jumping and had to rely on a description given by his trainer, Dick Stillwell. 'Typical Stark' proclaimed the commentator, but Ian's famous one-two remains an event record and has yet to be beaten.
Lucinda Green – The current record holder for the most wins at Badminton. Lucinda has won the horse trials on six separate occasions. She won in 1973 on Be Fair, in 1976 with Wide Awake, 1977 on George, 1979 aboard Kildare, 1983 on Regal Realm, and in 1984 riding Beagle Bay. The two riders who have come closest to her record to date is Captain Mark Phillips and Mark Todd both with four wins. With both riders now retired from sport it is uncertain who will be the rider to challenge her record, could Pippa Funnell be the one to claim the title having three wins to date and a quality string of horses in her yard? Regardless, Lucinda Green's record is unlikely to be broken any time soon.
Pippa Funnell – Funnell's first win at Badminton came in 2002 aboard the legendary gelding Supreme Rock. The combination had previously landed two individual European titles in Luhmuhlen in 1999 and in Pau in 2001 and a team silver medal at the Sydney Olympics in 2000, so were clearly in great form and a favourite to win at Badminton. The same horse and rider combination claimed victory for a consecutive year (2003), the success of which, along with that of her other ride Primmore's Pride, paved the way to Pippa becoming the first rider, and one of only two riders to have ever claimed the coveted Rolex Grand Slam for winning at Kentucky, Badminton and Burley in the same year.
Sir Mark Todd – In 1980, Mark Todd, a then dairy farmer from New Zealand, attempted his first ever Badminton Horse Trials, to claim victory aboard Southern Comfort III. His win came as such a shock that a newspaper cartoon pictured The Duke of Edinburgh saying, 'Mark who?' The now seven-time Olympian, proved his worth on countless occasions since. He took his second Badminton victory in 1994 riding Horton Point, a horse that he had never ridden before due to the owner, Lynne Bevan breaking her collar bone at Bicton the weekend before. He is also well remembered for riding two-thirds of the cross-country course in 1995, on Bertie Blunt with only one stirrup. Sadly, the horse was eliminated at the final horse inspection the following day. Un-deterred, the pair came back the following year to win the Badminton title, Mark's third victory. He retired from eventing in 2000 after taking individual bronze at the Sydney Olympics. In 2008, Todd completed arguably equestrian sport's greatest career comeback to win the Mitsubishi Motors Badminton Horse Trials for the fourth time aboard NZB Land Vision. Sir Mark is now one of New Zealand's most celebrated sportsmen and was voted rider of the 20th century by the FEI.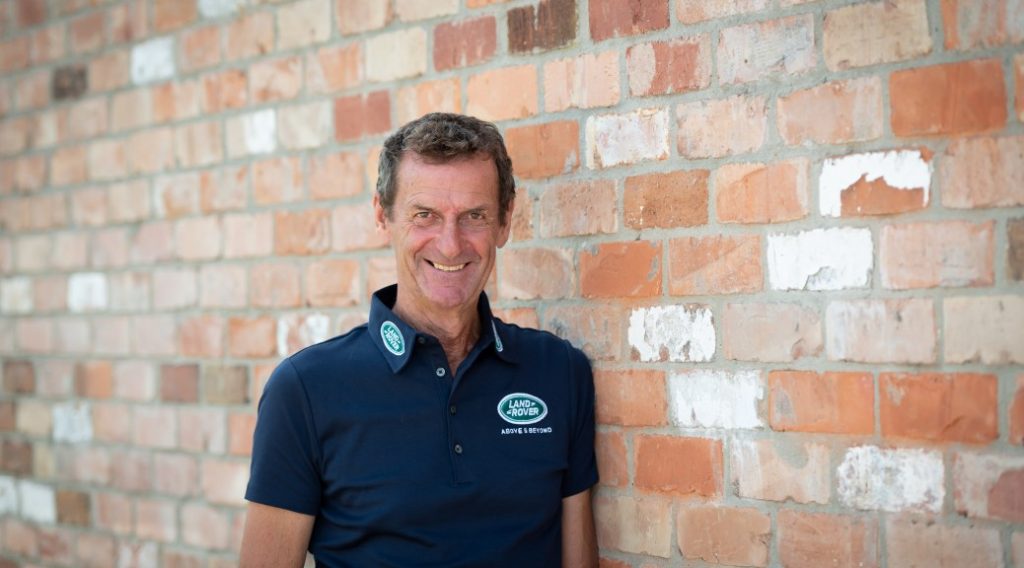 Andrew Nicholson – Another New Zealand rider and prodigy of Sir Mark Todd, Andrew Nicholson holds the event record for most completions at Badminton since his first completion in 1984. However, victory here had always seemed to elude the six-time Olympian until 2017 on his 37th attempt. He was riding the 17-year-old Nereo, a horse that he had since a four-year-old. His victory here came only 18 months after a fall at Gatcombe where he suffered a severe neck injury that had left him nearly paralysed.
"The feeling of winning here is different to Burghley and I think after waiting so long for it, and a few times to be so near and not make it, it's just an unbelievable feeling."
Andrew Nicholson.
---
References
https://www.countrylife.co.uk/out-and-about/sporting-country-pursuits/70-years-badminton-horse-trials-pig-sticking-champions-miracle-champion-took-four-decades-win-195581
https://www.badminton-horse.co.uk/history/
https://en.wikipedia.org/wiki/Badminton_Horse_Trials
---