BADMINTON- the year of the legends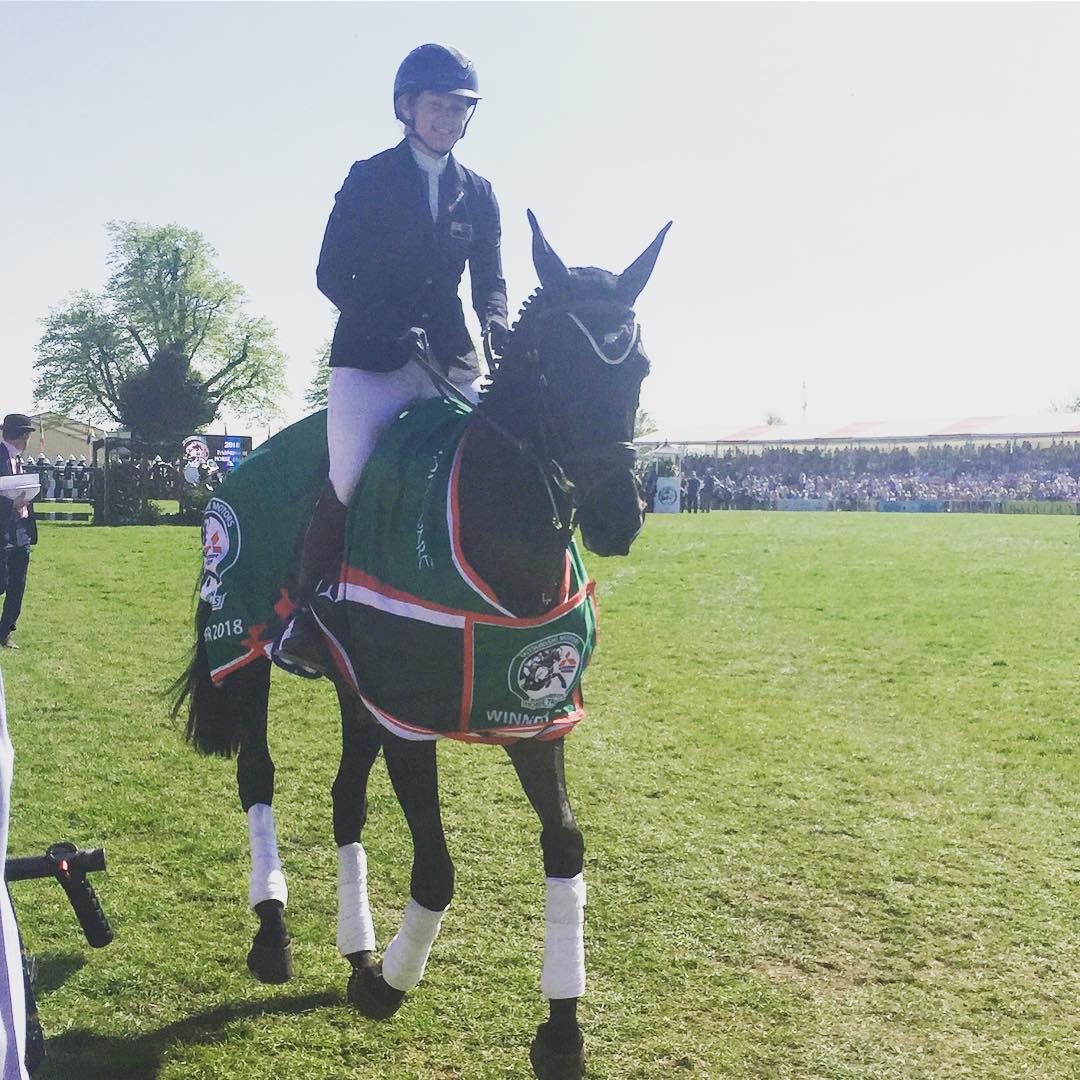 The Mitsubishi Motors Badminton Horse Trials never fails to make a big splash in terms of gripping action and great moments. There's a good reason it is one of the top five most attended sporting events in the UK and it is one of just a handful of equestrian events which is broadcast on national television these days. But what played out this year was nothing short of epic. It is fair to say that the tales thrown up at the 69th edition of Badminton, should probably go down in the history books.
It was a great year for the girls. Jonelle Price became the first female winner in 11 years with the evergreen mare Classic Moet, a talented and long-term coupling who have been knocking on the four star door for several years. The last female winner was in 2007 and another much loved female partnership of Lucinda Frederick and Headley Britannia had their day.
Jonelle's win really emphasised the significance of a strong relationship between horse and rider. Speaking after her cross-country round she said: "I felt the pressure on the cross-country that she could go near the time but you just have to get out there and do your job and I know her so well. It's a real partnership," she explained. After scoring one of the few clear show-jumping rounds to secure her win, Jonelle summed up her emotions: "Being a CCI4* winner is an elite club to join and it's been something that has eluded me for a while now, so to now join it – especially here at the Mitsubishi Motors Badminton Horse Trials – is very, very special."
The fact that Jonelle won one of the most hard-fought Badminton's we have seen, just eight months after giving birth to her son, was not only an incredible feat but particularly inspiring for all women, girls and working mums, whether their biological ticks or not. When she was asked whether motherhood had made any difference to her mentality or the way she rode, Jonelle responded: "No, the only difference is that when I went to get on for cross-country, I had "Incey Wincey Spider" stuck in my head, so that was certainly a first."
Classic Moet- a pure thoroughbred also became a mum last year (theoretically), in the shape of two embryo transfer fillies by the stallion, Upsilon.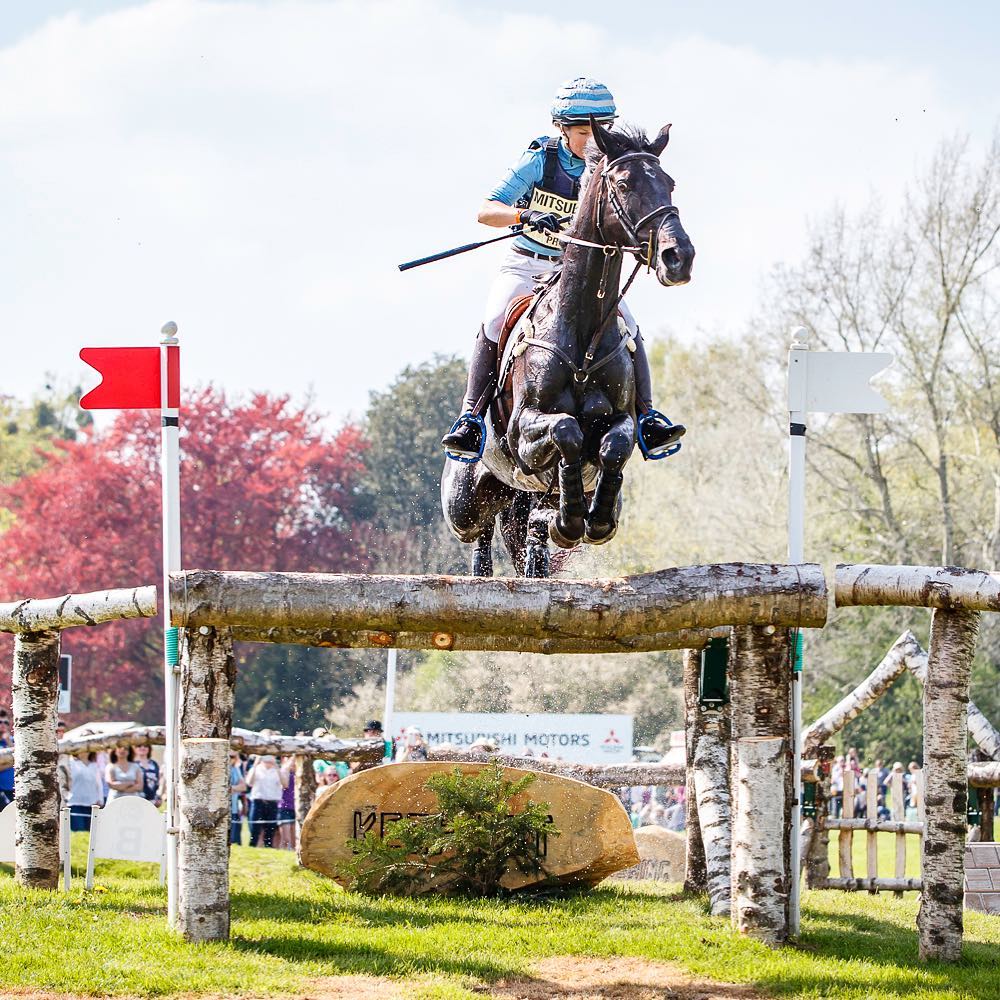 In addition, there were four female riders in the top ten this year and a female dominance we haven't witnessed at the British four-stars for some time. Britain's Ros Canter and Gemma Tattersall took 3rd and 4th spot respectively, two ladies who should surely be heading to Tryon for the FEI World Equestrian Games in September this year.
With an all-star cast on the entries list, there was inevitably going to be drama, masterful riding and great action. Eric Winter made his stamp on Badminton last year, with a big bold course, which caught more than half the field out that time. This year, the general consensus from riders was that the jumps were marginally kinder but still imposing and a true four star but with the added challenge of seriously holding ground conditions and the fact that many British based riders were lacking match practice after so many early season events were cancelled.
The wet winter and further rainfall on the preceding days had taken it's toll. When the sun shone on the first two days, it worsened conditions further making the ground tacky and together with a warmer climate it was even more energy-sapping. The result was that no rider made it around the 4.2 mile course inside the time. Yet the 74 % completions and only one serious horse injury to report, made for a fairly happy Course Designer.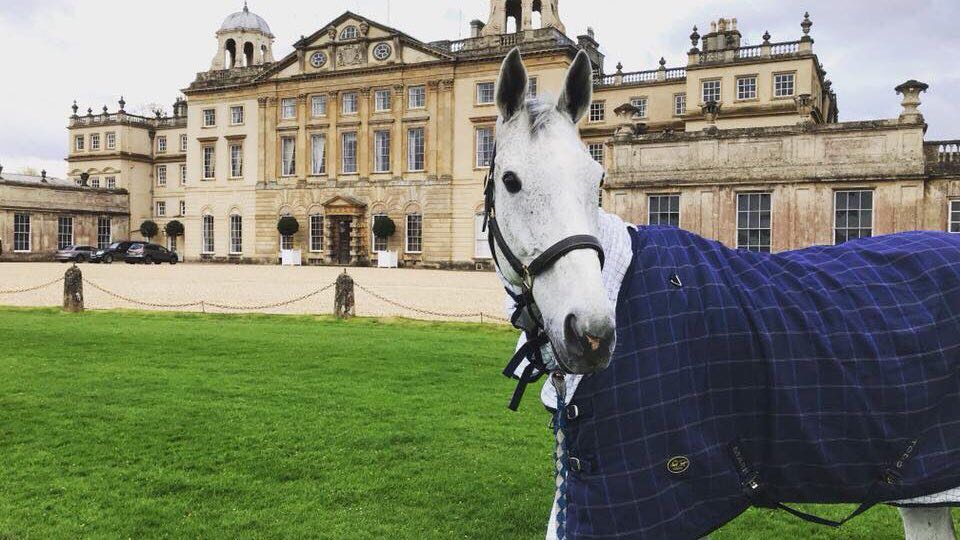 We had three Horse Scout advocates competing: Giovanni Ugolotti, Joseph Murphy and Oliver Townend. All finished in the top 27 with a clear cross-country. Oliver was still on a high from his win at Kentucky and was hungry for the Rolex Grand Slam. He was named the new World Number One for the first time in his life. Despite some impressive performances with his two horses, he had to settle for runner up to Jonelle with Cooley SRS and fifth with Ballaghmor Class.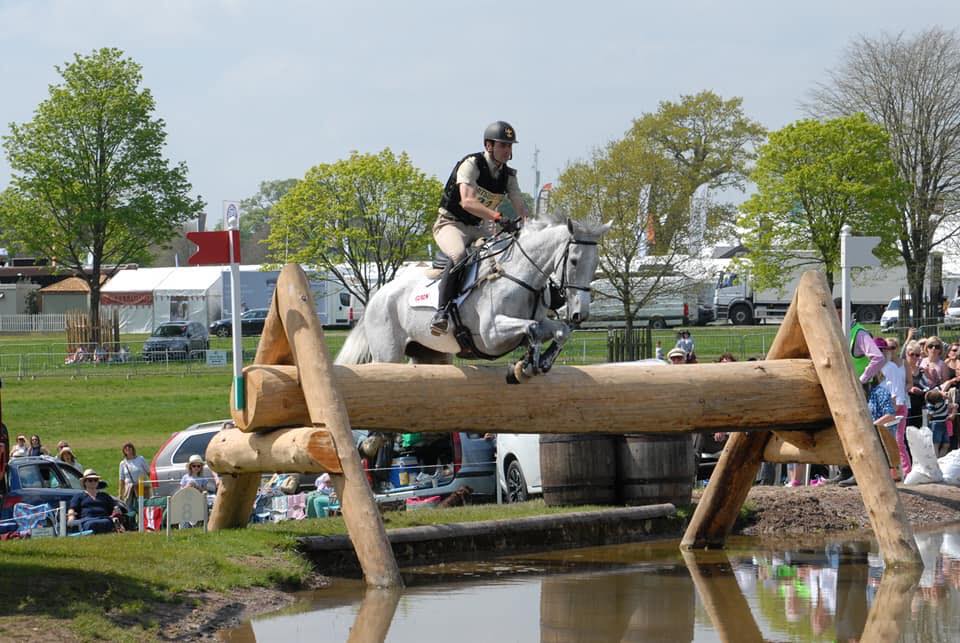 Last year's winner, Andrew Nicholson was never going to rest on his laurels and had saved Armada for the big occasion. Certainly fitting that he chose to retire his legendary and most noble steed at Badminton, in front of a teary eyed crowd. It was a poignant moment when he was led out of the arena, after a formidable 13 year career which included finishing in the top 12 at 10 four star events. As well as winning Pau four-star in 2012 and Badminton in 2017, with Andrew, Nereo was a mainstay of the New Zealand team for some time, winning team bronze and individual fourth at the London Olympics and individual and team bronze at the 2010 World Equestrian Games.
Emotions were raw by the time it came to Ben Hobday's announcement that he was retiring crowd favourite Mulrys Error. The unorthodox eventer, who jumped a number of clears at four-star level and became affectionately known as "super cob" will now have a less demanding job of educating Ben's stable jockeys. He may also be seen at some Eventing Grand Prix in the future.
Another "end to an era" looked like it was going to take place at Badminton, as Michael Jung was muttering something about retiring La Biothetique- Sam FBW (aka Sam) this year. The 18 year old has been quite simply the most successful eventer of all time, having won the World Championships, the European Championships, two Olympic gold medals and four out of his seven four star events, mostly finishing on his dressage score.
However, this year Badminton was not to be for the dynamic duo. One suspects Michi brought Sam to Badminton to win it and with an uncharacteristic two rails in the showjumping, he is unlikely to bow out with him just yet. Sam still looked like a five year old and was as spring-heeled as ever in difficult conditions, so it would be wonderful to see him at Burghley. Michi gave us an education in cross-country riding and Sam gave us one heart-stopping moment at the first corner jump into The Mound, when he left a leg, otherwise it was poetry in motion to watch.
We also said a final farewell to Mike Tucker, he stepped down from his BBC role last year but sadly succumbed to a heart-attack just months into his retirement. The "Voice of Equestrian" will be sorely missed. His communicated our equestrian sport with charm and wit. Mike often said the wrong thing but in this crazy age of political correctness, we loved him for his slight defiance.
I was there in my role as Assistant Producer for the BBC, which means I get to help make the Highlights Show, which goes out on the Sunday afternoon. I advise them on what should be covered in first place in our mini-documentary and do a number of off-cam interviews with riders. It means I really am in the thick of it and ensconced in the stables or riders lorry park for much of the week. Most of the BBC crew have never ridden a horse in their lives, which I think helps give another perspective, as we also have to educate and entertain the horse-ignorant as well as the avid enthusiast. This year, we all agreed was the best yet in terms of twists and turns, stories and fairy tale endings. Interviews with William Fox-Pitt, returning to Badminton for the first time since his serious brain injury in 2015 plus Andrew Nicholson, Piggy French and the blacksmith who had been the resident farrier at Badminton since 1953, left us all a bit emotional.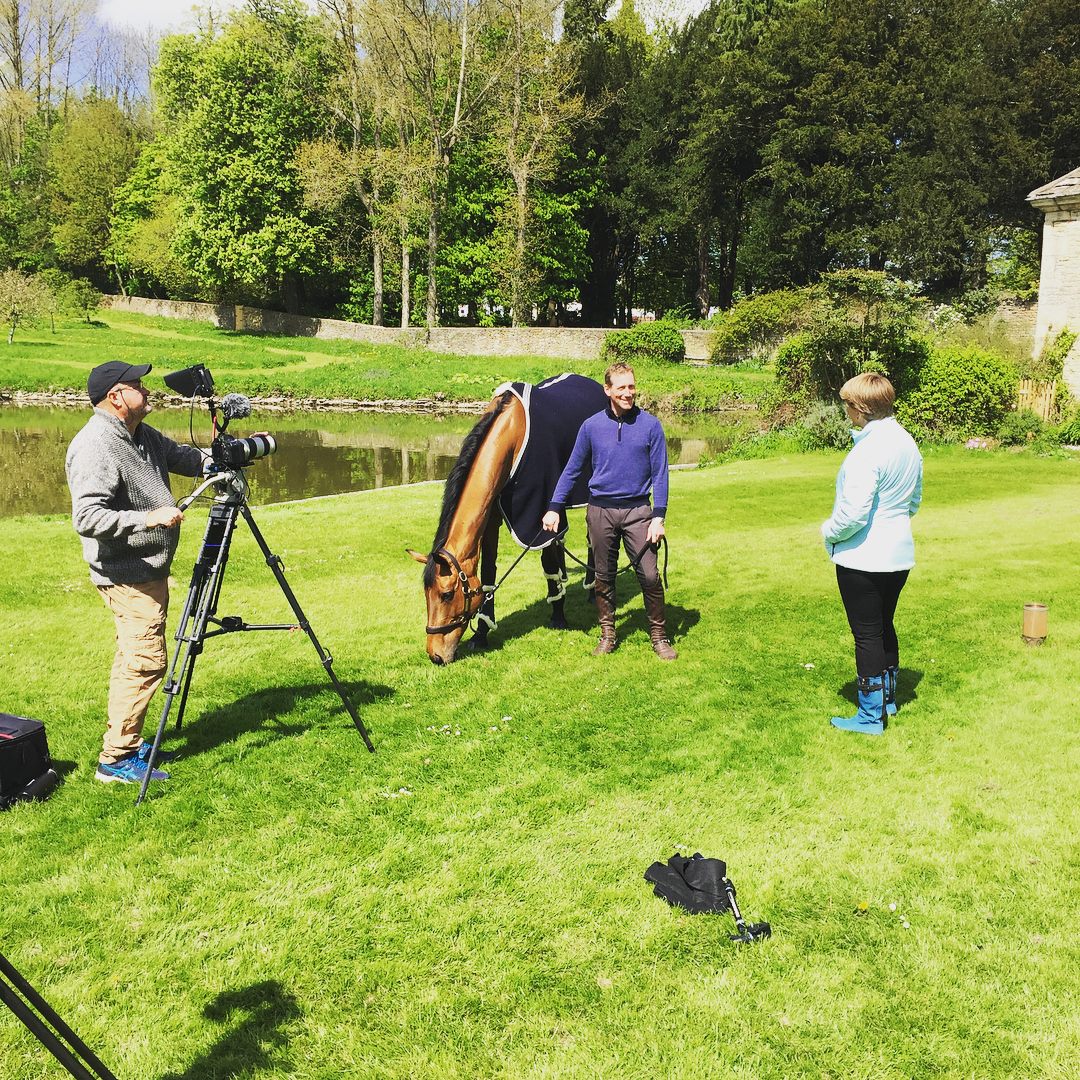 Written by Ellie Kelly