TODD TALK: MAKING A MARK ON BADMINTON
MITSUBISHI MOTORS BADMINTON HORSE TRIALS
Wed 2nd May- Sunday 6th May 2018
#MMBHT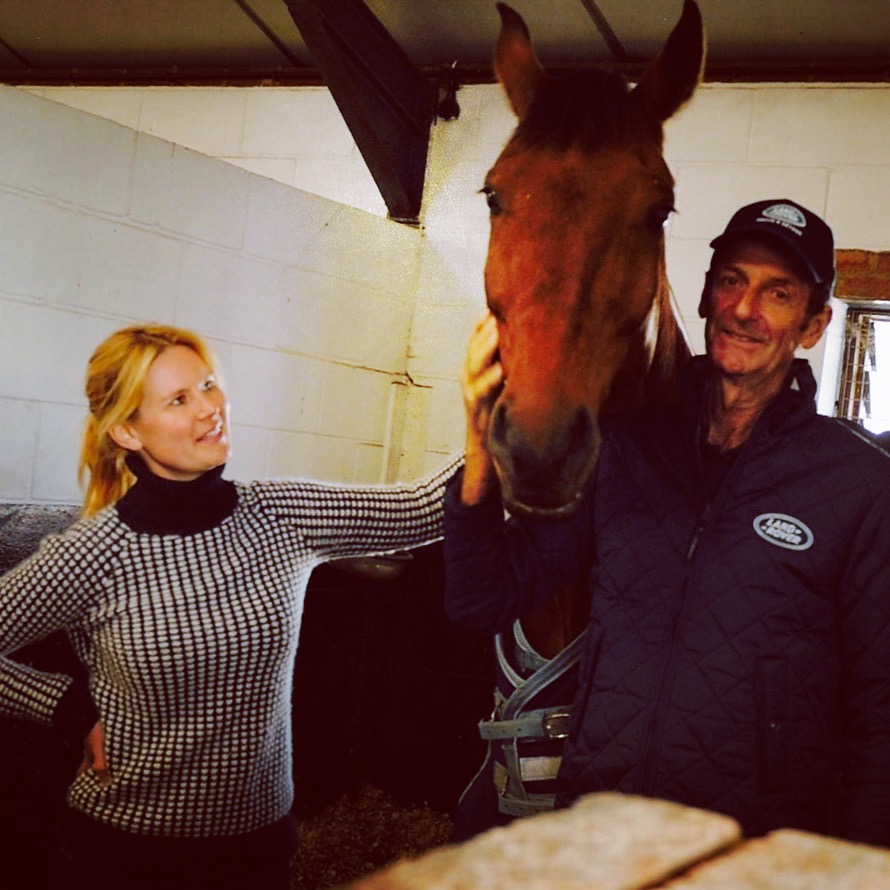 Winning Badminton is the stuff of dreams for any event rider. So when Sir Mark Todd claimed the title on his first attempt in 1980, it was one of the greatest sporting achievements of any rider. Ellie Kelly caught up with the legendary event rider known as Toddy, to hear about his Badminton memories and his expectations for this year.
"It was a complete surprise and definitely one of the greatest highlights of my career. Badminton always had this huge reputation and the history of being the first major Three Day Event in England. I have been coming for years, it still stands apart from other events. Burghley is amazing but to me Badminton is extra special, maybe because I have such great memories."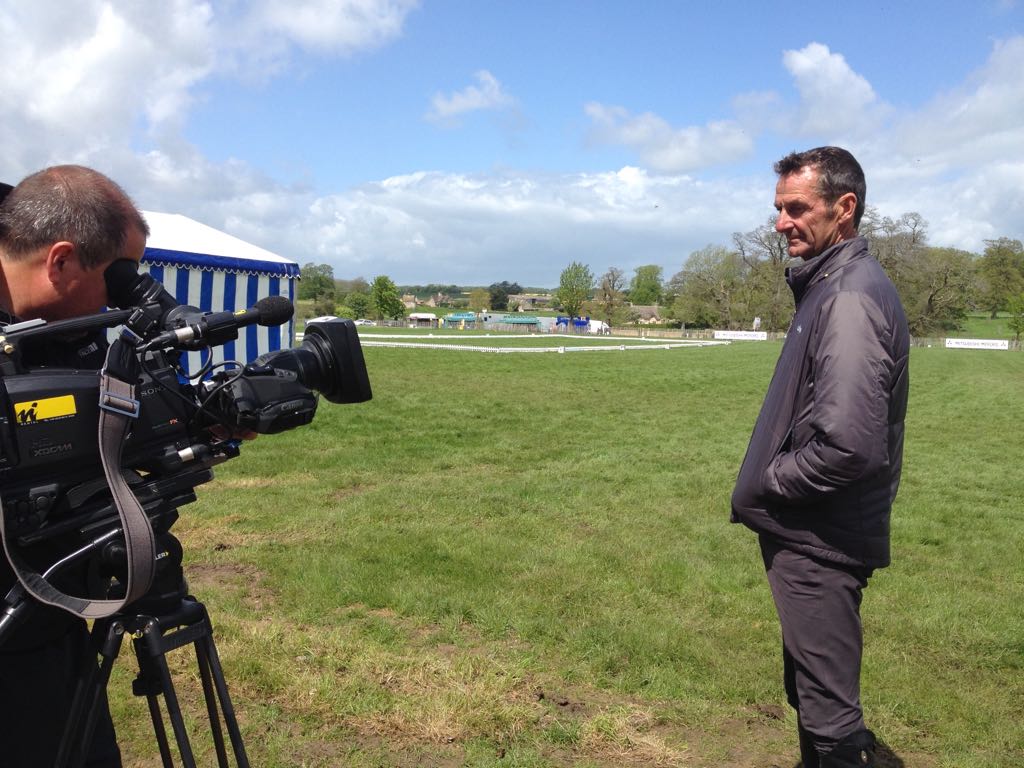 Badminton is unique in terms of the stabling and event set up, competing horses reside in beautiful stately stables adjoining one of the most important Stately Houses in the country. All this adds to the sense of occasion for riders and represents the tradition and history which entwines Badminton Horse Trials. Toddy sums it up: "There is something magical about taking your horses into those stables. Even now when I arrive, I still have the same feeling I did the very first time. Riding out around Badminton Park and going to the cocktail party in Badminton House with the Duke is also pretty special."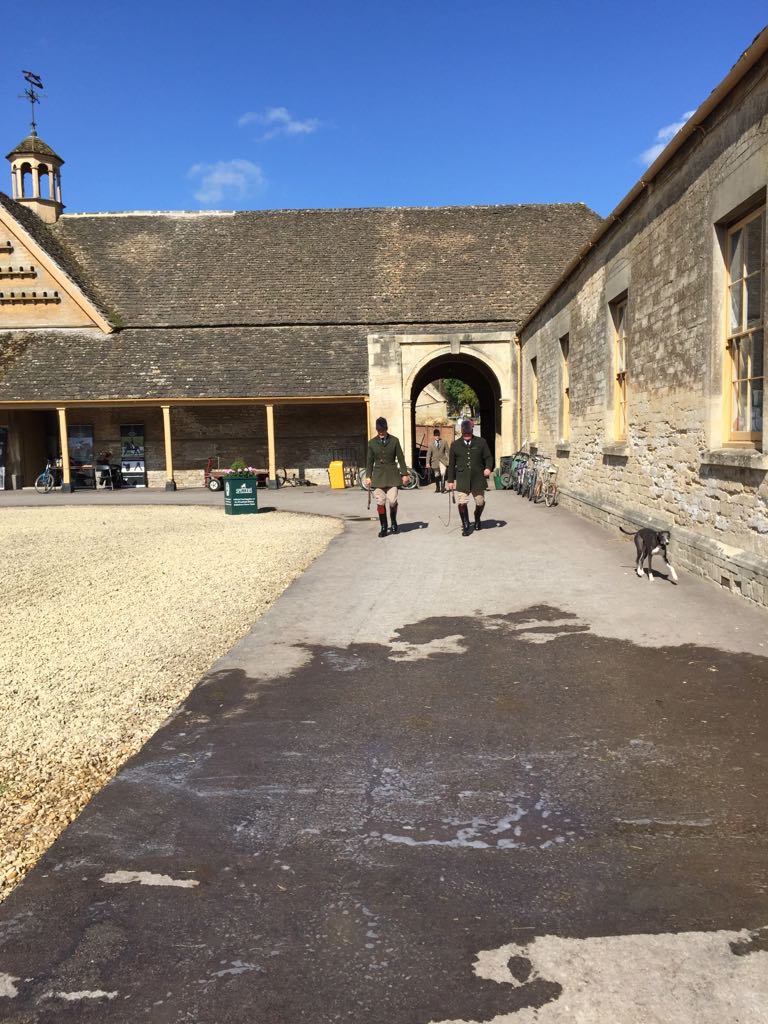 Toddy has won Badminton four times now. The first in 1980 on Southern Comfort, with Andrew Nicholson as his groom. He then had to wait until 1994 to win again, this time on Horton Point who was a catch ride he sat on for the first time the week of the event. The following year he displayed another masterful display of horsemanship after steering Bertie Blunt around most of the cross-country course with just one stirrup, after his leather broke. The following year (1996) he won with the same horse.
In 2000 Toddy retired from the sport and returned to his homeland of New Zealand to train racehorses. But he made a return to eventing in 2008, aged 52 and moved back to the UK. Just three years later he won his fourth Badminton title on Land Vision, making him the oldest rider ever to win, on his 20th Badminton completion. "To come back and win after being away from the sport was a particular highlight" he says. But there have also been some low points. "There have been plenty of disappointments at Badminton but I think when I lost a horse there, it was one of the worst moments of my career. It was a horse called Face the Music, who had won Burghley the previous year. He just slipped on take off for a fence and broke his leg."
This year, Toddy has two horses entered for Badminton and he has high hopes for both of them. He rides the 14 year old Leonidas, owned by Di Brunsden and Peter Cattell. This is a talented horse he has had a long and somewhat checkered career with and is just as capable of winning a championship as crashing out dramatically. "Leonidas is a funny horse. Gentle in the stable but sharp to ride. He is mostly reliable but can do some funny things. He tripped up the step at the last World Championships, then had a disaster in the Showjumping in Rio, costing us a medal and he led the dressage at Burghley, then threw himself on the ground in the cross-country" Toddy says with a smile. "But he has always done well at Badminton. He's been fourth twice and fifth once so I hope this will be his year because we are both running out of time."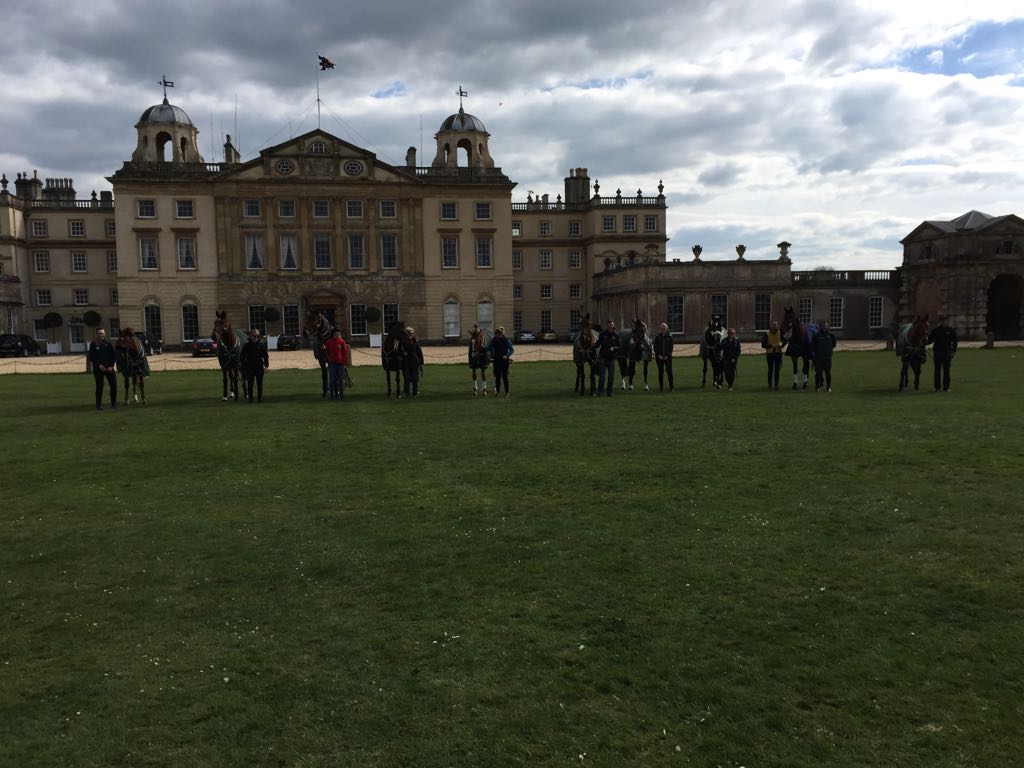 Kiltubrid Rhapsody is his other ride. Once advertised for sale on Horse Scout, this horse will be contesting only his second Four Star. The eleven year old Irish bred is owned by Nicky Ryan and Dr Elizabeth Donald and Toddy took over the ride at the end of 2016. He describes the 17 hand impressive grey as "a genuine horse who can jump and do a good test, so he wouldn't be without a chance."
This year is a championship year with the FEI World Equestrian
Games being held in Tryon in September. Top riders like Toddy have a point to prove to selectors at this year's Badminton. "I am lucky because I have a number of horses who could be in contention for the Worlds. The Championships will be Three Star but we are expecting a tough course" he explains. "These two horses will be in the line-up and I hope to have NZB Campino back, as he is just having a rest after an operation to remove a bone spur. Then I also have McLaren- he's younger and less experienced than the others but he's just magic to ride."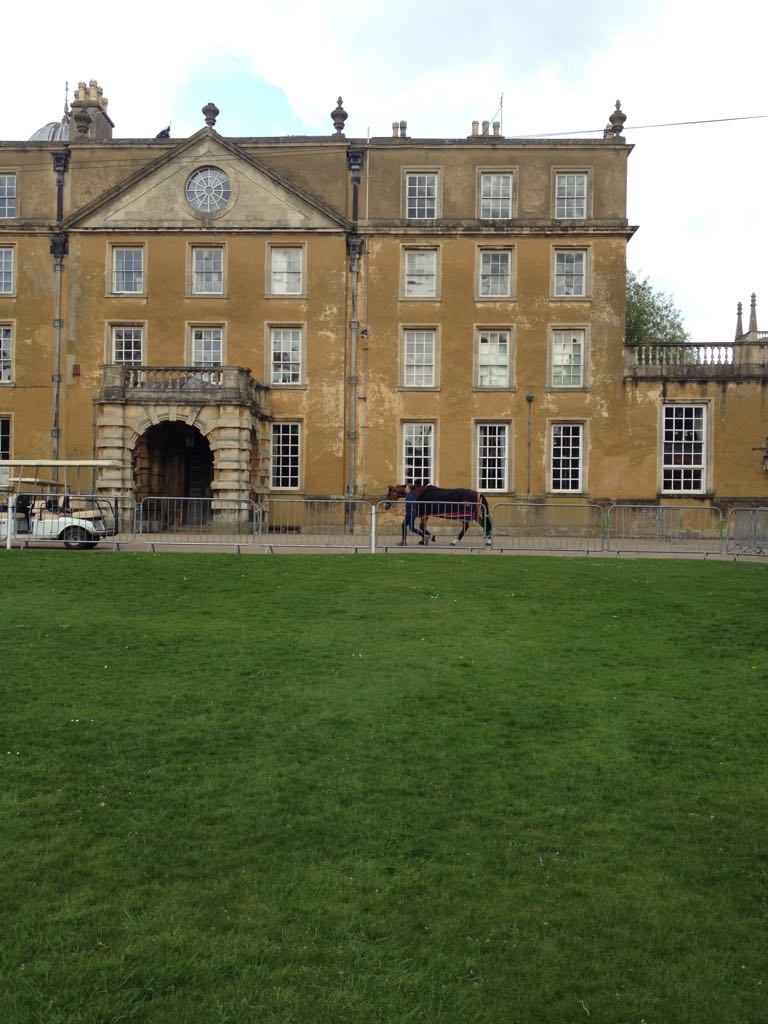 Besides Badminton and the World Equestrian Games, Toddy's plans include contesting the Event Rider Masters Series. "I want to target as many of those as I can this year. The Series deserves our support. ERM is putting decent money into the sport and giving eventing coverage to a worldwide audience."
We are proud to include Sir Mark Todd as one of our loyal Horse Scout members. He has used the site to advertise horses. " It is a great idea and provides a good service to users. Horse Scout has embraced the internet age which is of course, how the world works today "he says.
What I couldn't live without:
I use everything from the Mark Todd Collection and I only put my name to something that offers quality and value.
My horses are fed on Key Flow feeds. It is nutritionally the perfect balance for sports horses and innovative in it's formula.
My owners. I have a number of long-standing owners who I am so lucky with. They are friends as well as supporters.
Written by Ellie Kelly