"It's unjumpable!": Mitsubishi Motors Badminton Course Preview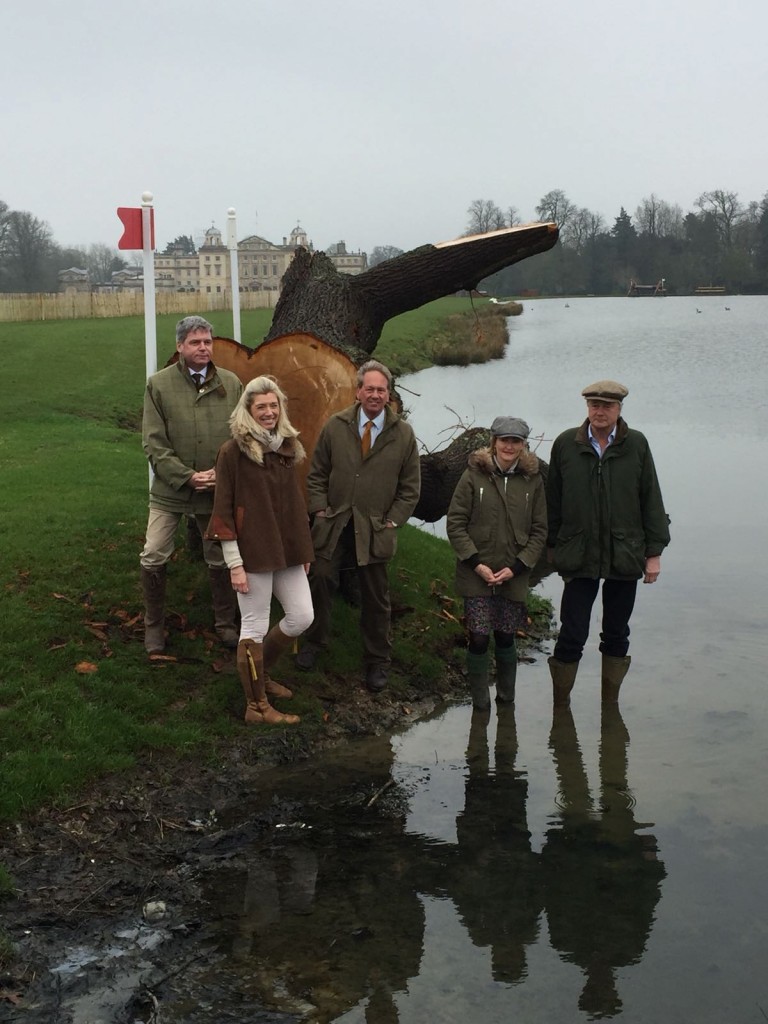 "I want to challenge the relationship between horse and rider, it is about knowing your horse and having that trust" says Badminton Course Designer Eric Winter. We happen to be stood on the landing side of the jump into Badminton's iconic fence "The Lake" which is a drop of well over six foot.
Then as soon as riders have plummeted down from the sizable log, praying they don't take a ducking in front of millions of ringside and TV viewers, they must take a sharp right pull to jump a box brush in the water and several strides later, tug right again to ascend a sharp bank to another box brush, this one on a dirty great angle. "It walks three but will probably ride four strides out of the water" says Eric "So it has the same unpredictability about it as last year." Many riders and spectators were critical of Eric's "unpredictability" in terms of uneven stride distance jumping out of The Lake last year, which claimed a significant number of jumping faults. Yet he argues "those who sat still were fine."
Badminton Horse Trials has reclaimed much of it's former status as the biggest cross-country in the world and this year's course exemplifies that. Eric Winter is in his second year of designing. Despite a difficult start to the season in terms of horse preparation with so many events cancelled, Eric has not taken a soft approach to his course design.
In our Horse Scout interview, Eric picks out the fences he believes will cause the most challenges on our drive around the course:
This year, the course is anti-clockwise so Huntsman's Close comes early at 6abc. It's the second combination on course (first being The HorseQuest Quarry at 4ab) and involves jumping a big log which should be approached on a sharp angle, before quickly setting up for two extremely angled narrow logs, which give the word "skinny" a new meaning. The line and point of take off is made more confusing and cluttered by surrounding trees and the roots of the logs. That combined with hundreds of spectators and a few BBC cameras could leave a few of the greener combinations a bit "rabbit in the headlights".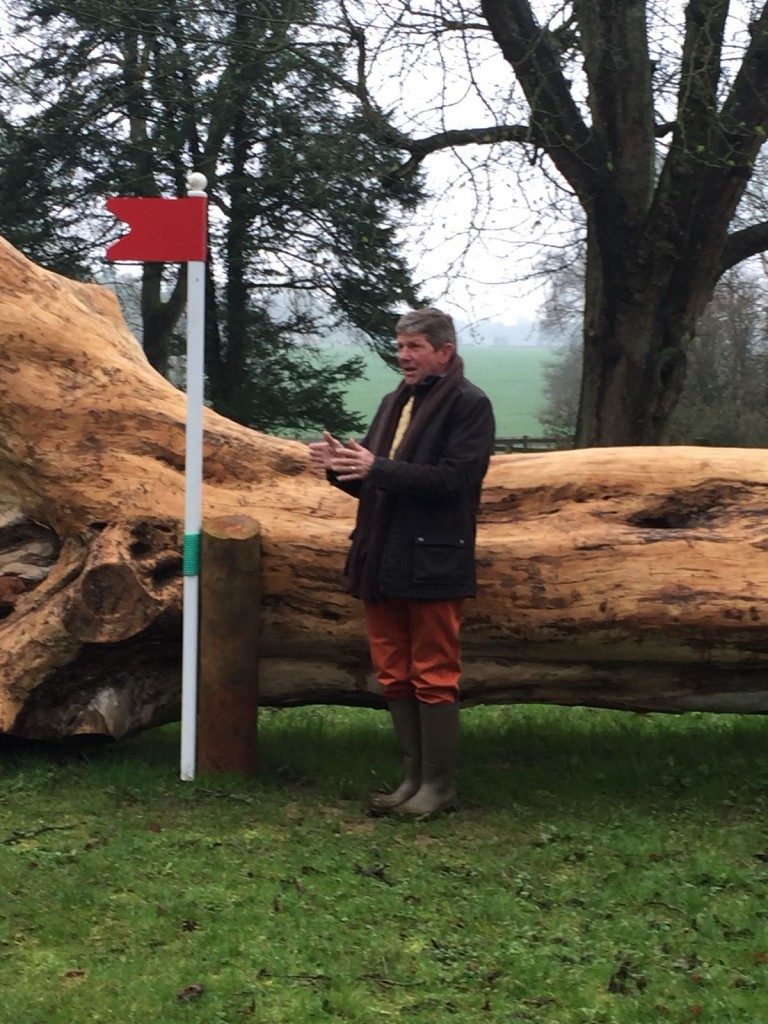 "Huntsman's Close is the first real challenge and a technical one. It's about control and a real Showjumping question. Rider need an organised canter and to make their horses sit back and stay focused. This will suit the handy, pony type horses and whilst there is a long route, you should be taking the straight routes this early on to prepare your horse for later questions".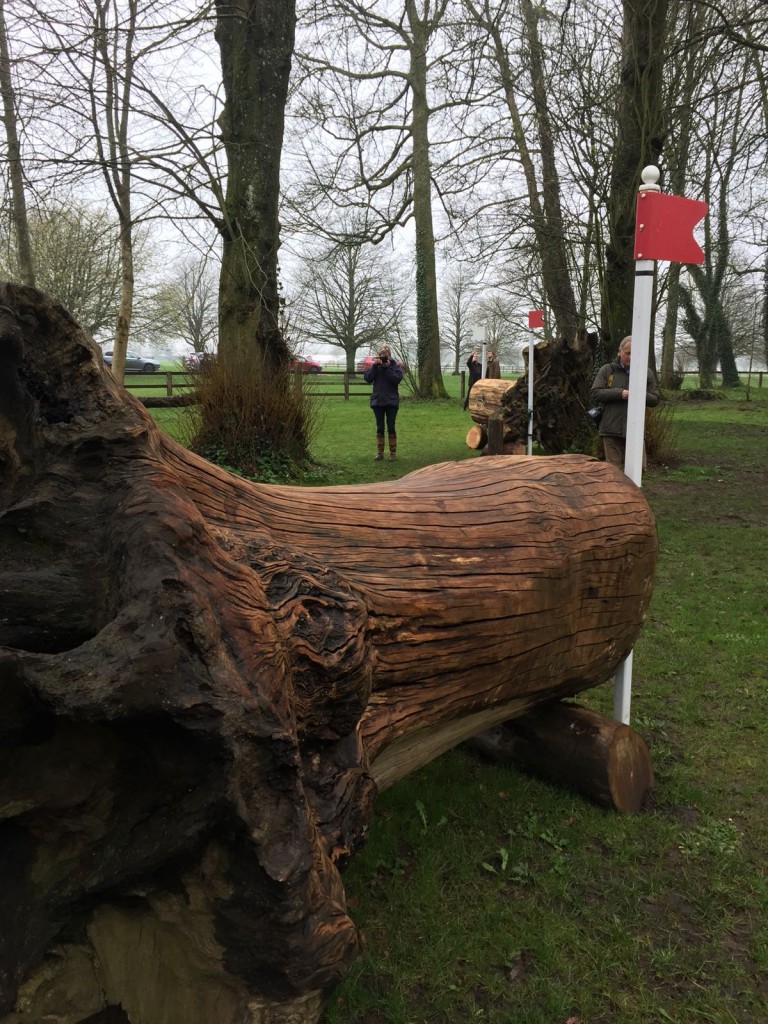 The Lake comes early at fence 9abc and if you're going, this will be the best place to watch according to Eric. Not just because it is always full of drama but the viewing is excellent and there is the potential to see six fences from one grandstand. He admits that he last year's design was a "learning curve" with a rail in as horses launched over the rail and struggled to make the turn out. This year's log looks just as imposing, it should be more user-friendly as horse's can "roll over it".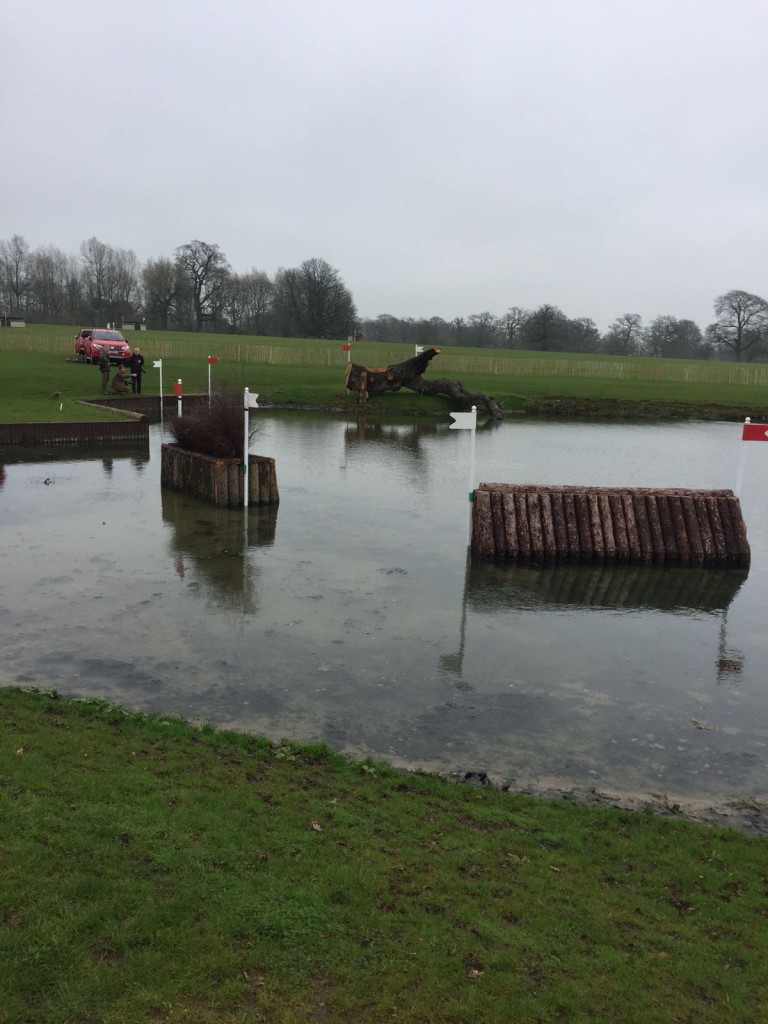 "The Lake is a control exercise but a different one to Huntsman's for example. It is a more open distance, encouraging you to ride forwards to the distance."
The Hildon New Pond is a real test of the senses with waterfalls incorporated into jumps, a big log pile followed by a sharp slope to a hanging log, with water running off it- the noise of the water is certainly audible. Then a sharp left turn up a steep bank to the angled brush oxer."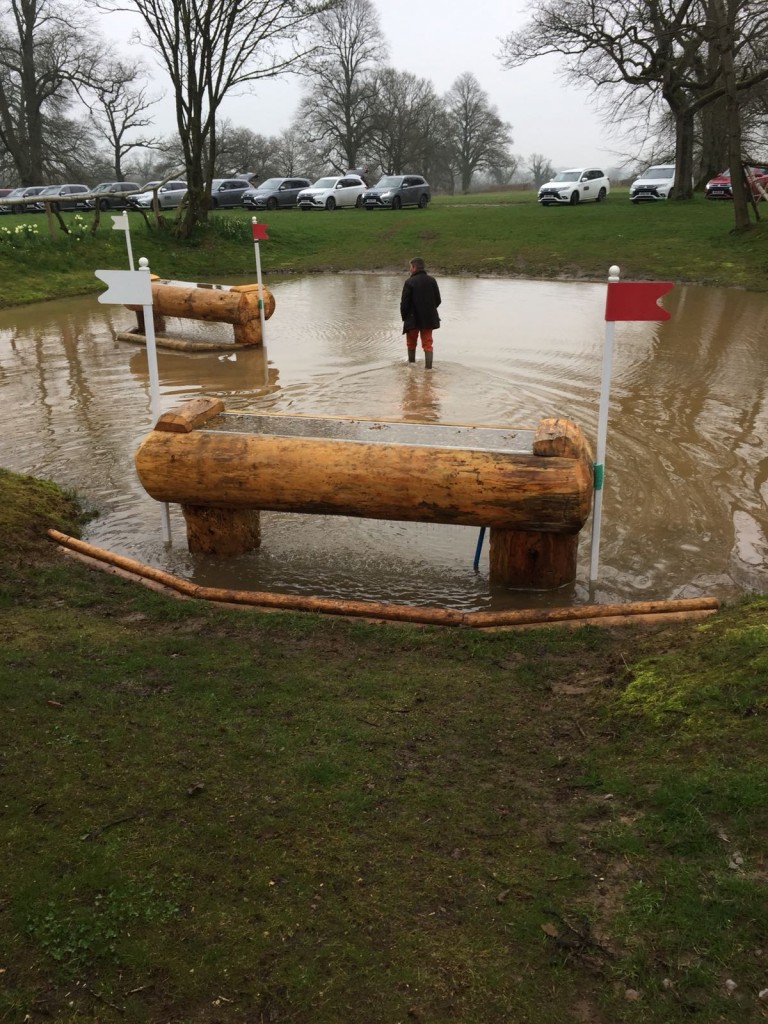 "The Pond is a real hunting question and how it rides depends a bit what you are sat on. Riders need to pop rather than launch in then find the energy through the sharp turn to the jump out. It's another fence which really gets to the heart of the relationship between horse and rider, where you really have to know your horse and trust each other. It is energy sapping fence at fence 20, you still have a way to go."
Written by Ellie Kelly