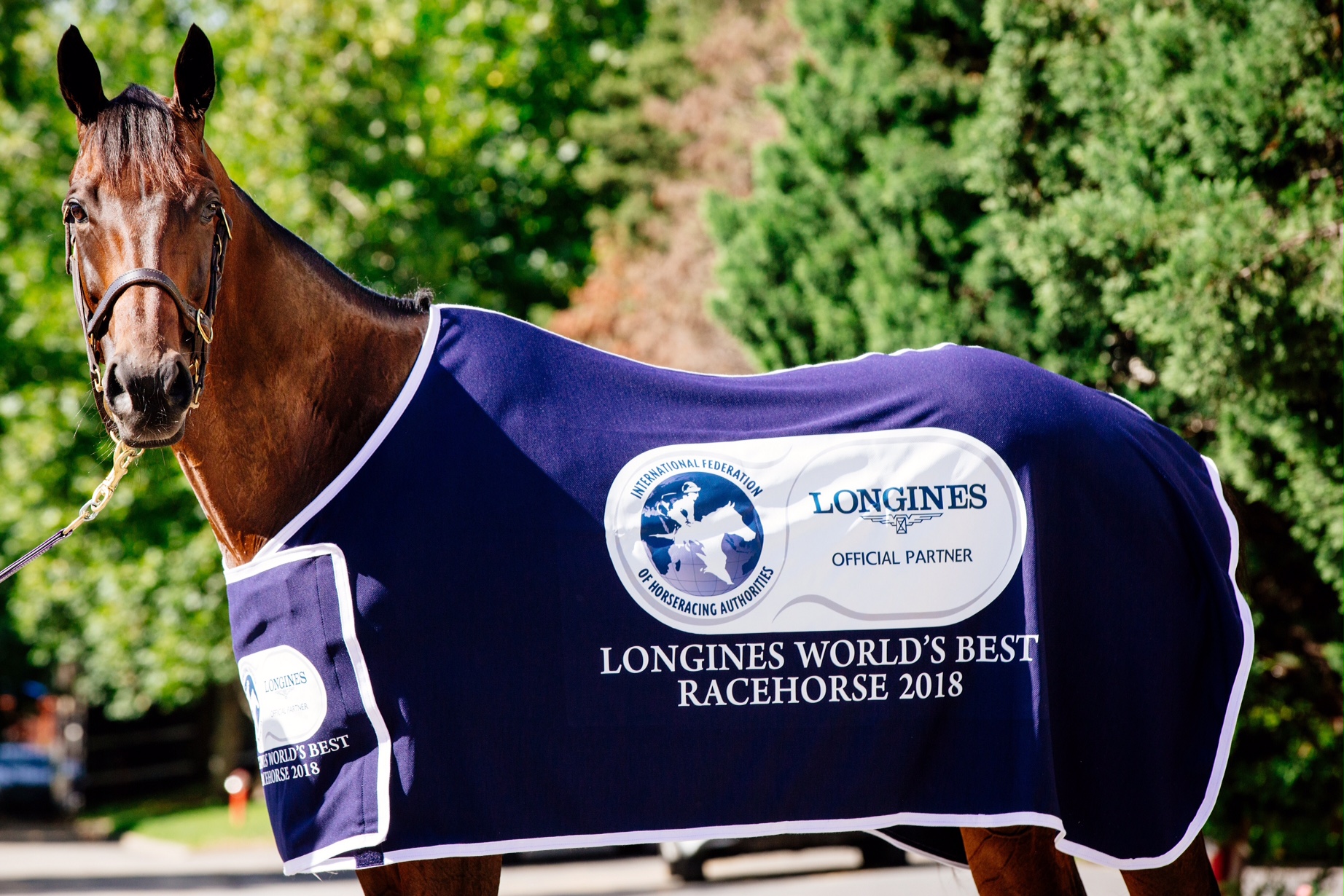 Just as women are changing the game in today's world of sport, business and politics, you may have noticed that the "fairer sex" of the four-legged variety, are making headlines in the equine world. A number of leading mares have claimed world titles prestigious accolades recently. And at the end of last month, the winner of the Longines World's Best Racehorse Awards was announced as Winx. The Australian flat race mare has won 29 consecutive stakes races including 22 Group 1s.
Winx is not the only mare to dominate the racing scene. The British thoroughbred Enable, who featured eighth in the 2018 Longines world rankings, has been one of the most dominant middle-distance horses in Europe for several years. Last year, after winning the Prix de l'Arc de Triomphe for the second time she went on to win the Breeders' Cup Turf. Making history in the process, as the first horse to achieve this feat.
2018 was also a great year for mares as well as girls in Equestrian sport. The 15-year-old mare Classic Moet, won Badminton under Jonelle Price- the first female rider to win in 11 years. Whilst show-jumper Simone Blum riding DSP Alice and Dressage stars, Isabel Werth on Bella Rose were individual winners the showjumping and dressage world titles at the FEI World Equestrian Games in Tryon.
But back to racing and the grand affair that I was lucky enough to be invited to. On Wednesday, January 23, Longines and its long-time partner the International Federation of Horseracing Authorities (IFHA), hosted the 2018 Longines World's Best Racehorse, World's Best Horse Race and World's best jockey ceremony in the Landmark Hotel, London. With an equal rating of 130, Winx and Cracksman were together declared the 2018 winners. Frankie Dettori celebrated the leading jockey award, a clear leader with the highest number of points. It was a French victory as the Prix de l'Arc de Triomphe was chosen as the best horse race in the world.
For Winx, this was the third year in a row that the nine-year-old has won the award. In addition, she has been the highest rated filly/mare in the world since 2016 as well as the top-ranked turf horse. In 2018, her season culminated in her becoming the only horse in history to win the Ladbrokes Cox Plate four times. What is also significant about this tough mare, is her longevity in a sport which is rarely a long career for horses. Winx has consistently won over five seasons and is going into her sixth with no immediate plans to retire. Yet she has proved her versatility, speed, and staying power, by winning over a range of distances from 6 ½ furlongs (1300 metres) to 11 furlongs (2200 furlongs).
What is also unique, is that unlike many elite racehorses, Winx does not have a particularly long stride. Her stride was measured at 6.76 metres compared to 8.5 metres for other horses of similar calibre. Instead, her success has been attributed to a freakish stride rate that allows her to take 14 strides for every 5 seconds, compared to 12 for her rivals. According to Dr. Graeme Putt, who has studied the science of racehorse success, this is a unique advantage. "This means she can settle or accelerate at any time during a race."
Winx was sold as a yearling for 230,000 Australian dollars (just under £128,000) at the 2013 Magic Millions Gold Coast sale. She has already amassed around A$23 million dollars (around £12.74 million) in prize money under trainer Chris Waller and her principal jockey Hugh Bowman. She is owned by Magic Bloodstock Racing, Richard Treweeke, and Debbie Kepitis. Most of her connections came over to collect the Longines prize and we were lucky enough to get an exclusive interview with Debbie Kepitis about the courageous mare who has changed their lives.