Horse Scout is delighted to have one of the most exciting premium pony stallions in the UK listed with them.  Chartsturmer WE is the exquisite, 4 year old, chestnut pony stallion, by Caramel FH and owned by Ann-Marie Manning and ridden by sister Jennifer Manning.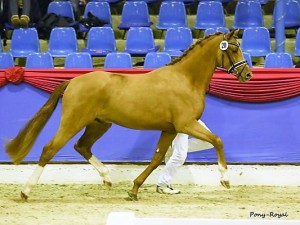 "We met the Horse Scout team at the Bury Farm Stallion show and agreed that Horse Scout would be a great platform to promote Chartsturmer WE from" confirmed the Manning sisters.
The incredibly smart Chartsturmer WE achieved his Premium status grading and licence with Weser Ems in Vechta, Germany in 2015, where he was only 1 of 5 colts to achieve the prestigious title.
At only 4 years of age this beautifully tempered pony displays three impressive and balanced paces. An elevated, powerful, yet graceful trot with a wonderfully active hind leg, a superbly active walk and canter, that already display so much scope and potential for his future, both as a competition pony and breeding stallion.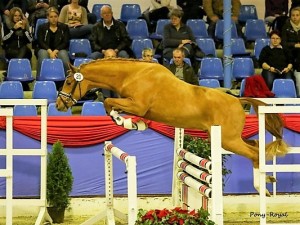 Purchased as a yearling, it has always been the Manning's aim to both produce 'Charti' as a leading competition pony and breeding stallion.
"Our long term aim is to produce him as an FEI dressage pony, but also to help dressage pony breeding within the UK.  We saw that the British Breeding industry was in need of a stallion like Chartsturmer WE, and it has always been an aim of ours to help improve this area of the industry" added Jennifer Manning.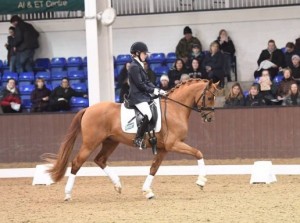 Backed in 2016 Charti is now into his ridden career and will feature in the Northern Stallion Show later in March, along with Stallions AI in April.  Ann-Marie and Jennifer also plan to aim him at the British Dressage Young Pony classes later this year, as part of his own competition pathway and to build his own profile as both an elite competition and pony stallion.
"He is aimed at the competition mare and we will be looking to work with approved mares, but he has only got one breeding season under him at the moment, with 2 offspring due this season.  As much as it is our aim to support the dressage pony breeding industry in the UK, we have also had interest from the eventing market looking to produce smaller event horses with high quality dressage paces."