---
British Eventing is delighted to announce that Helen West will take over at the helm of the sport's governing body from 2nd August. There seems no better person suited to the job as CEO – Helen brings forward a wealth of experience in the sport of eventing, as a competitor, event organiser, course builder and board member.

---
As a competitor her accolades are many; a former Young Rider gold medallist, she has evented to CCI4* level, representing Great Britain on multiple occasions and competing at the highest levels in all three Olympic disciplines. She still actively competes when time allows.

Helen has managed all equestrian events at Bicton Arena for Clinton Devon
Estates, for the last eight years and was previous Event Riders' Association
Organiser of the Year. She is responsible for the hugely popular Bicton Horse Trials, which runs three times each season from BE80 to CCI3*. Bicton also hosts the Grassroots BE100 three-day event. In 2021 Helen has been instrumental in developing the inaugural BE90 three-day event as well as organising a replacement fixture for Bramham CCI4* to take place in June this year. Helen is also an FEI Level 3 cross country course designer and a member of the British Eventing Cross Country Advisory Group. Her focus has been to raise event standards and she is a firm believer in the importance of educational courses for horse and rider.
---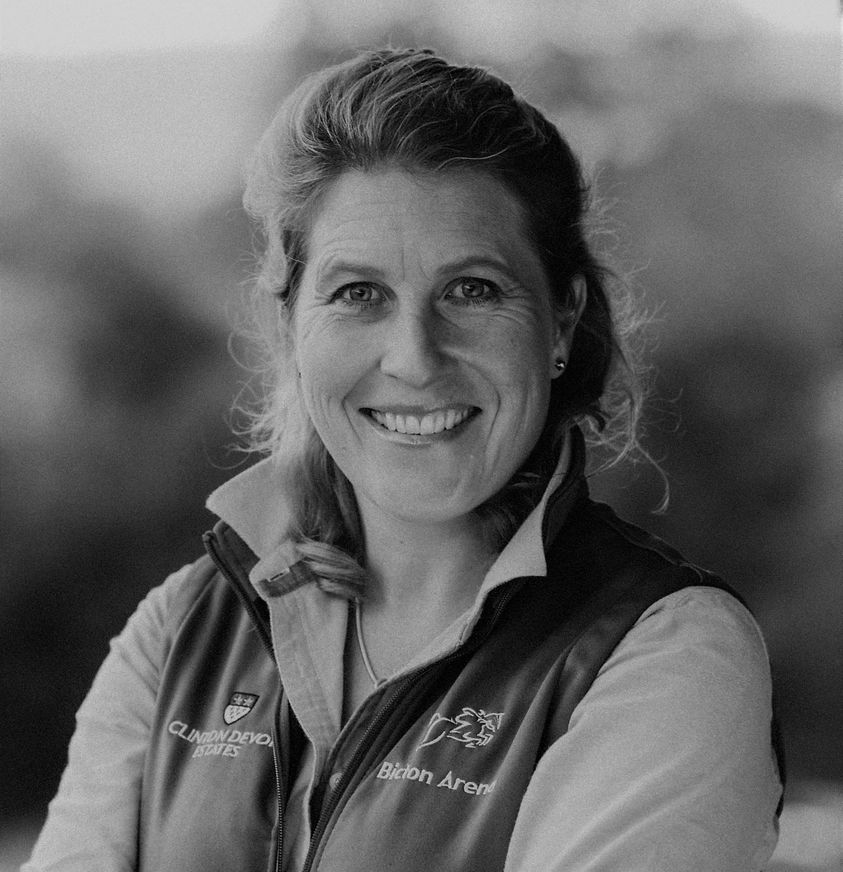 ---

It is fair to say that BE has, as a governing body, received it's fair share of
upheaval and unrest as far as leadership and executive decisions are concerned – with three CEO's appointed in as many years and a loss of confidence from many members. It is hoped that Helen, who has a huge amount of respect from riders, owners and other BE members, will be a guiding light and bring the member's body out of the doldrums.
---

Commenting on her appointment, Helen said: "I am thrilled to have been
appointed as British Eventing's Chief Executive; the sport has been a large part of my life for many years. As a membership organisation, collaboration with key stakeholders is essential to developing growth within the sport and providing a sustainable business model for the future. This requires both knowledge and vision, which I will bring to the organisation. My vision is for the sport to unite together and thrive."

Fiona O'Hara, Chair of the Board said, "The Board and I are very much looking forward to working with Helen. Her deep understanding of all facets of the sport and her vision for its future make her an outstanding choice for Chief Executive. We would also like to pay tribute to Jude Matthews who has worked incredibly hard as the outgoing Chief Executive to guide the sport through the Covid pandemic. We wish Jude every success in the next chapter of her career."
---

The recruitment process for Chief Executive was led by the BE Board, with
candidates sourced through an advertising campaign and a head-hunter.
Candidates were shortlisted to be interviewed by three panels comprising two Non-Executive Directors and one Stakeholder Association Chair from the BEOA, EHOA and ERA of GB, followed finally by an interview with Chair Fiona O'Hara.
---
A Horse Scout blog by journalist – Ellie Kelly.
Photo credits to – Clinton Devon Estates and British Eventing