---
If anyone understands the sweet taste of triumph against adversity, then it's Laura Collett. The 16-year journey to winning her first 5* Three Day Event at Pau 5* France last weekend, has involved more challenges than your average rider, including an accident that left her in a coma for six weeks and permanent loss of sight in one eye.
Les 5 Etoiles de Pau was the only CCI5*-L of the entire season so inevitably attracted a world-class field. This included the top six highest-ranked riders in the world. Riding her Boekelo 2019 winner London 52, Laura who is ranked 49th, led the entire competition, beating Piggy French (Brookfield Inocent) into second and Tim Price (Wesko) into third.
---
Speaking after her victory Laura said: "The dream became a reality and I still can't believe this is all really happening. This morning I was saying to myself that if I had the choice, I wouldn't have wanted to ride any other horse than London 52 in this kind of competition! He is a fantastic jumper. It was his first time competing at this level and I really wasn't expecting this kind of result at the end of the competition. All of last year it was a case of 'very nearly'. We were unlucky and they were split-second moments that caused our undoing but that's all it takes in our sport."
---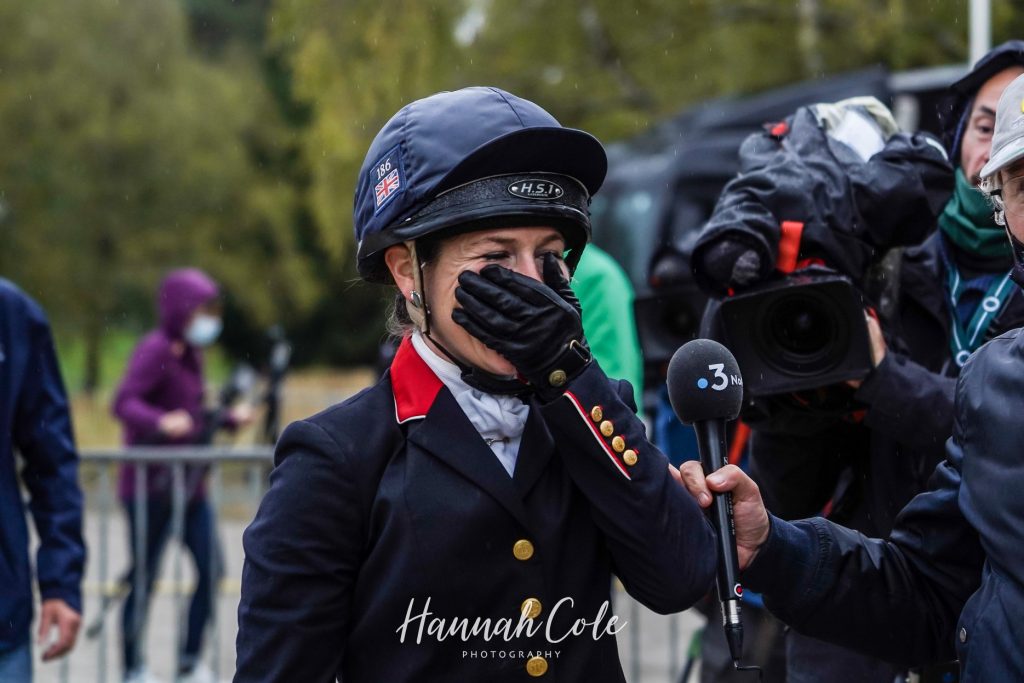 ---
It was one of those moments in 2013 when competing in the cross-country, her horse misread a corner fence at Tweseldown and suffered a rotational fall, landing directly on top of the petite 5ft 3 rider who was instantly knocked out. In the ambulance, the paramedics had to resuscitate her five times and on arrival at the hospital, the extent of her injuries was substantial, including fractured shoulder, broken ribs, a punctured lung, a lacerated liver, and injuries to her kidneys. She was placed in an induced coma for six days and it later transpired that a fragment of her shoulder bone had gravitated to her right eye through her bloodstream. It damaged the optic nerve, and she lost sight in that eye completely.
It took many months to adapt her eyesight even for day to day life and she recounts walking into things a lot. "When I started jumping, it seemed like the jumps would move." She now wears goggles to protect her eyes from the elements when she is going cross-country.
Fortunately, Laura cannot remember the accident, so she had no confidence issues returning to eventing. "By the time I woke up, it was under control and I was lucky not to have any brain injuries. All I wanted to do was get back to competing." It might not surprise you that just over six weeks later, she was back riding, which she admits may have been too soon. Although like our Horse Scout CEO Lucienne Elms, Laura spent several months living at the Injured Jockey Fund Rehabilitation Centre, Oaksey House. "They were amazing and there is no way I would have made such a comeback and so quickly, without their help."
---
Beyond guts, grit and adversity, eventing is about a partnership, trust and understanding between human and horse. Laura Collett has that ability to make her horses achieve their full potential and she describes her Pau winner London 52 as an insecure horse who has put a lot of trust in her, which ultimately helps. He has only ever known Laura as a rider from an early age in his sporting career. Training from the beginning of a horse's journey is what builds the partnership, she explains. Laura who rides at least 13 horses a day has trained most of her champions from scratch, having never had the means to buy 'ready-made' champions.
---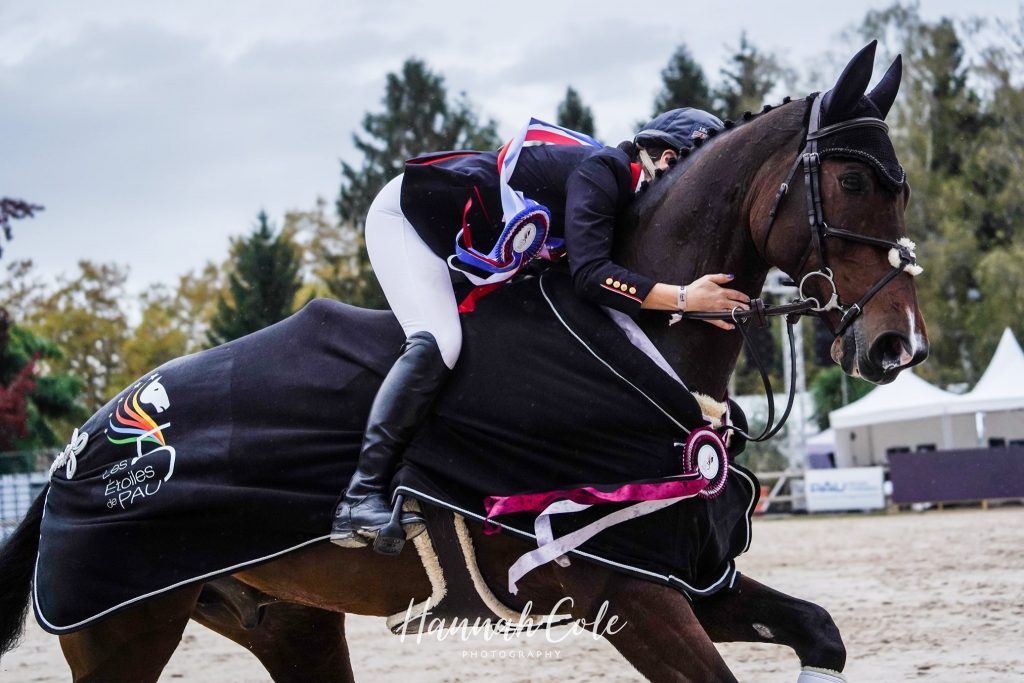 ---
Laura was smitten from the first time she sat on a pony at the age of two and started out in showing but always her dream was to be a professional event rider. From early childhood, she learned that in order to survive, ponies would have to be bought, produced and sold.
At the age of 12, she found a young pony called Noble Springbok from a one-lined advert and purchased him for the moderate sum of £5500. Her mother allowed her to keep this one, knowing he could be the one to achieve her dreams. Training the pony from scratch, in their first year of competitive eventing, they won everything and attracted the eyes of Youth team selectors. Laura Collett was placed on World Class Programme which meant she received lottery funding. A privilege that requires consistent exceptional results and one that she is still part of, 15 years later.
In 2005 the formidable partnership were selected for the British Pony Event Team at the European Championships, where she won team gold and individual bronze. 'Spring' was to launch her career, on both notoriety and monetary grounds. She signed away the right to admit how much he was sold for but a 'life-changing' amount passed hands. At just 16 years of age, she bought a new lorry to transport her horses, developed her facilities at home and purchased Rayef. This was another young horse who she trained on to win team and individual golds at both the Junior and Young Rider European Championships and finished 8th at her very first Badminton aged just 22.
---
There is little time for hobbies and even when the eventing season is over, Laura spends the winters producing young horses and doing plenty of showjumping. She also loves horse-racing and her event yard is partially funded by having racehorses in for some jump training. She was partially responsible for a first and second place at this year's Cheltenham Festival. Simply the Betts and St Calvados, two National Hunt horses trained by Harry Whittington were sent to her to jump, leading up the Festival where they finished first and second respectively.
Despite eventing often attracting an elitist image, Laura Collett is proof that hard work and talent are the real key to success. She has never felt particularly challenged by not having a big money pot and thinks it makes her success all the more rewarding. "I've never known it any different. We would always buy unbroken ones, train them and sell them to be able to afford to do it and I still have to do that now. With all the other challenges it feels extra special because you know exactly what has gone into that win."
---
Featured Image rights – Solène Bailly photos.