---
The eventing world welcomed a much-needed addition to their calendar this week: Tryon International Equestrian Center (TIEC) at Tryon Resort will host a new CCI4*-L eventing competition to be held November 12th-15th, 2020.
The event is pending USEF and FEI approval but will feature international competition at the CCI4*-L, CCI4*-S, CCI3*-L, and CCI2*-L levels, including the only CCI4*-L competition on the East Coast for the entire 2020 season. The event will also mark the highest level of eventing competition hosted at the venue since the FEI World Equestrian Games™ Tryon 2018 (WEG). Although the venue hosts international eventing competitions at a lower level, annually.
---
Since equestrian sport was allowed to resume on June 3rd, 2020, TIEC has successfully operated Hunter, Jumper, and Dressage competitions. They have been praised by riders and visitors for implementing rigorous COVID-19 safety, sanitation, and operations policies to protect competitors and staff. The 19-page Tryon Resort COVID-19 Action Plan includes protocols like mandatory masks and social distancing for all persons on property, temperature checks at the entrance, and a thermal camera system onsite. Attendance onsite for competitions is limited to competitors and their family, barn staff, and essential personnel only and spectators are not permitted.
---
The three-day event will include a cross-country course designed by one of the most experienced designers in the world, Captain Mark Phillips, who is behind The Land Rover Burghley Horse Trials and was the Course Designer for the FEI World Equestrian Games™ Tryon 2018. The former Olympic event rider was previously Chef d'equipe of the US eventing team for 20 years.
This new fixture will take place on the premier White Oak Cross-Country Course featured at WEG and will make full use of the venue's 1,200 permanent stalls to allow for ample distancing between competitors, alongside stringent safety protocols.
---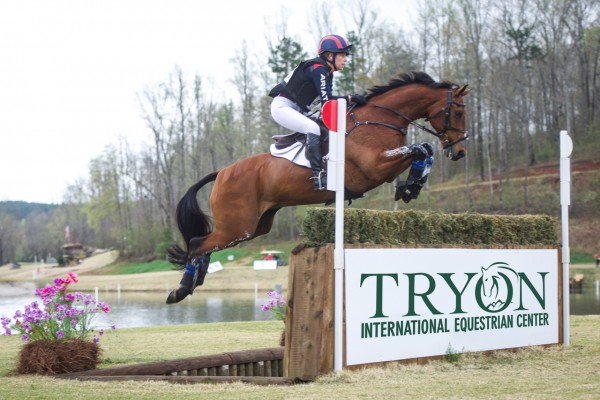 ---
"We are thrilled to be awarded the bid for a CCI4*-L this November," said Sharon Decker president of Tryon Equestrian Properties, Carolinas Operations. "We have worked incredibly hard to keep equestrian sport safe and operational during this pandemic. So far, we have managed beautifully because of strong protocols and guest cooperation, and we don't take this for granted. We earn the privilege to host equestrian sport every day and are honored to host this premier competition. We will continue to enforce strict protocols to keep everyone safe so we can continue enjoying this sport we all love."
Jenni Autry, USEF Managing Director of Eventing said this: "Following the cancellation of multiple CCI4*-L competitions this year due to COVID-19, the USEF opened a bid process to add a CCI4*-L for 2020 in order to give athletes the opportunity to secure qualifying results for the postponed Tokyo Olympic Games and the 2021 Land Rover Kentucky Three-Day Event. We realize what an incredibly difficult year it has been for organizers, and we are grateful to Tryon for stepping up to fill this critical void in the U.S. calendar."
---
The 1,600-acre facility also features onsite lodging options, onsite dining with to-go, and online ordering. As well as outdoor seating, an onsite general and grocery store, and other amenities lending to competitor safety.
Sadly, spectators are not permitted to attend any competitions at TIEC throughout 2020 as per the facility's existing safety policies. However free live streaming will be available for both the November CCI4*-L and Blue Ridge Mountain Horse Trials, a national event set to run September 11th-13th. Live streaming of highlight classes at Hunter/Jumper competition is currently available at www.Tryon.com/streaming
---
Competition Entry Information:
Entry information and other details will be posted on www.Tryon.com/Eventing. For questions, contact eventing@tryon.com.
---
COVID-19 Safety: Tryon Resort is committed to providing a safe and fun experience for all competitors and barn staff, Tryon Resort staff, and all members of the equestrian community. In conjunction with local, state, and federal recommendations and mandates, including those from the World Health Organization (WHO), Centers for Disease Control and Prevention (CDC), and United States Equestrian Federation (USEF). TIEC has implemented additional guidelines and cleaning protocols, added to previously existing stringent standards, to alleviate the potential impact of COVID-19 and to ensure that the operation horse shows is smooth, efficient, and most importantly, safe for all involved.
---
Tryon Resort management is in close communication and collaboration with NC Governor Roy Cooper's Emergency Preparedness Staff and with the Polk County Manager and the Directors of Health Services and Emergency Preparedness.
Click here to read the full Tryon Resort COVID-19 Action Plan.
---
Photo rights: Tryon International Equestrian Center.