---
The news of who has made the cut for the three equestrian teams heading to Tokyo Olympics was announced last week, so we thought we would bring you the story behind the story, with some fun facts about those riders selected to compete. First up, we will look at the British eventing team.
---
The eventing team:

Laura Collett (31) based in Salperton, Gloucestershire, with Karen Bartlett, Keith Scott and her own London 52 (bay, gelding, 12yrs, 16.3hh, Landos x Quinar.)
Breeder: Ocke Riewerts GER, Groom: Matilda Sayburn-Hughes.
Tom McEwen (30) based in Stroud, Gloucestershire, with Fred and Penny Barker, Jane Inns and Ali McEwen's Toledo de Kerser (bay, gelding, 14yrs, 16.1hh, Diamant de Semilly x Papillon Rouge.)
Breeder: Kerstin Drevet FRA, Groom: Francesca Gorni.
Oliver Townend (38) based in Ellesmere, Shropshire, with Karyn Shuter, Angela Hislop and Val Ryan's Ballaghmor Class (grey, gelding, 14yo, 16.2hh, s. Courage II.)
Breeder: Noel Hicky IRL, Groom: Jess McKie

Travelling reserve-
Piggy March (40) based in Maidwell, Northamptonshire, with John and Chloe Perry and Alison Swinburn's Brookfield Innocent (bay, gelding, 12yrs, 16.3hh, Innocent x Kings Servant.
Breeder: John Mulvey IRL, Groom: Amy Phillip
---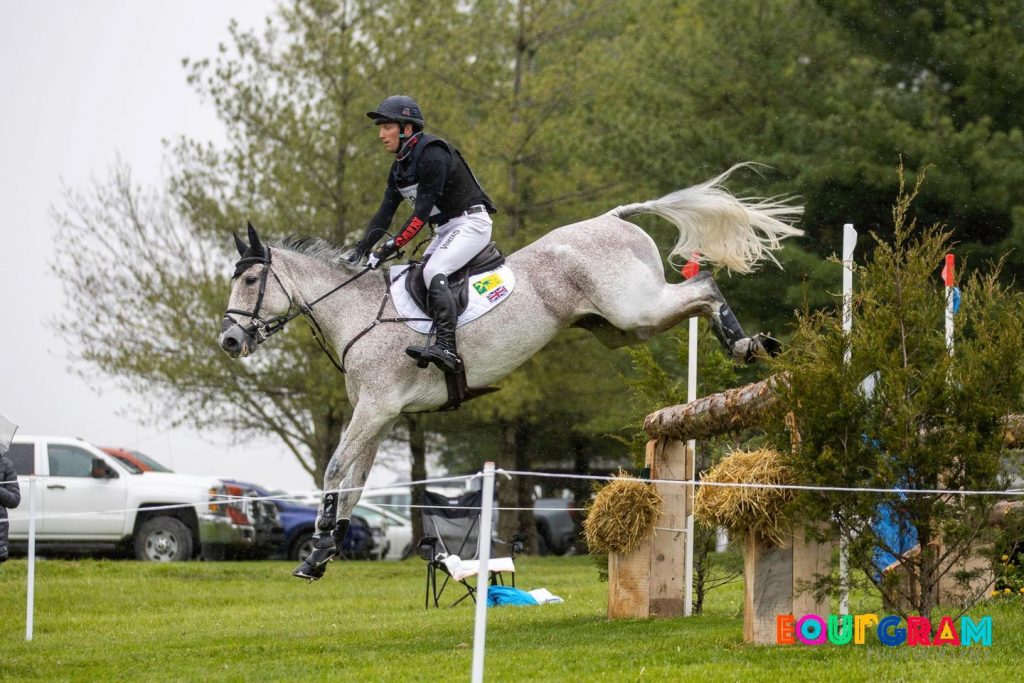 ---
Eventing

● The last time the British eventing team won a Olympic team gold medal was 1972. Richard Meade (father of Olympic longlisted rider Harry Meade) also won individual gold that year.
● Unlike previous Olympics were there were four riders with one drop score, now only three riders will compete and all scores will count. The fourth rider is a travelling reserve. The last time there were only three riders competing at an Olympics was Mexico City 1968, when Team GB also won team gold. Britain won two of their three team gold medals under the three rider format. Perhaps this is a sign for things to come…
● The 49 year Olympic eventing team's gold medal absence may be surprising given the Brits are reigning world champions, an accolade won in at the World Equestrian Games, Tryon in 2018, where British rider Ros Canter also picked up the individual title.
● None of the three selected riders or reserve for Tokyo 2021, have ever been on an Olympic team before.
● The four selected horses have all finished either first or second in at least one 5*. Three of the four riders have won at least one 5*.
● Two of the four selected horses are Irish bred. Ballaghmor Class is by Courage II, whilst reserve horse Brookfield Inocent is by Inocent out of a mare by Kings Servant.
● Laura Collett suffered a death defying fall in 2013 and was in an induced coma for six days. She was left partially sighted when a fragment of bone got into her bloodstream and damaged the retina. She has learnt to ride with this disability and it is the reason she competes with special glasses.
● Laura started in the world of showing when she won the Supreme Pony title at the Horse of the Year Show. She then made her first British event team at the age of 15 riding a home-produced pony called Noble Springbok with whom she won individual bronze and team gold at the European Championships.
● Laura won nine medals during her youth career, seven of those were gold and since moving into the senior ranks she has been selected for three European Championships as an individual.
● Tom McEwen is based on the Princess Royal's Gatcombe estate, a stone's throw from the yard of the Queen's granddaughter and fellow eventer, Zara Tindall.
● Tom is from a very horsey background- his father Bobby McEwen is a world renowned equine vet who was on the vet team at Badminton horse trials for 30 years; his mother Ali was a showjumper and his sister Ella competed on two British pony teams. His uncle John McEwen was Vice President of the FEI for eight years.
● Oliver Townend has been a world number one rider on numerous occasions. He was the leading rider on British Eventing points in six of the nine years between 2011-2020.
● Oliver has won six times at five-star level, including three back to back victories at the US 5* Land Rover Kentucky Three Day Event.
● Oliver is the son of a milkman from Huddersfield. Despite having no financial leg-up bought the impressive eventing set-up Gadlas Farm, at the age of 25 years old from money made by buying and selling horses.
● Reserve rider, Piggy March (nee French) was the last rider to win Badminton which took place in 2019. She finished 2nd to Laura Collett at Pau in 2020 with Brookfield Inocent- the horse's 5* debut.
● Piggy earned selection for the 2012 Olympic Games but was forced to withdraw fairly late in the day, due to an injury to her horse.
---
Written by Horse Scout journalist Ellie Kelly.
Photo's courtesy of British Equestrian and Oliver Townend Official.