Jin Stirrups and Helmets- forging the way in Equestrian design and technology.
If you were to compare the Equestrian brand Jin Stirrup to a car, it would definitely be a Ferrari. Just as the car is synonymous with performance, design, innovation and quality so is Jin Stirrups.
In an age where helmets and stirrups have become a fashion and status symbol, it is often at the expense of their true purpose- to protect and support rider performance. Jin Stirrup who now produce helmets as well as a range of stirrups, have ticked all the boxes and offer the ultimate in rider protection and support.
The man behind it all is Italian Filippo Pozza and their headquarters are in Venice, Italy. Unlike so many products on the market, everything in manufactured in one country- Italy. Whilst this is less cost effective for the brand than outsourcing, it insures the highest level of quality control that is a core value for Jin Stirrups.
The engineers behind Jin Stirrup are part of the Wild Group, whose background is in precision mechanics. An industry that requires maximum accuracy throughout all levels of production, right from the selection of materials down to the final quality check. Their experience includes making components for the aeronautical industry as well as motorbike components and performance and safety equipment for competitive karting and biking.
In 2004, Jin Stirrups launched the first "closed design" stirrup, using just one piece of aluminium to avoid any weak spots created by joints of fixings. Since then other brands have followed suit. Jin select only the best aluminium and are also innovative in the way they cut the metal to offer the maximum level of strength and resistance to trauma.
The stirrup has a removable footplate which offers one of the best grips on the market. The  plate releases in the event of a problem for rider safety and a special coating which safeguards against weathering and wear and tear.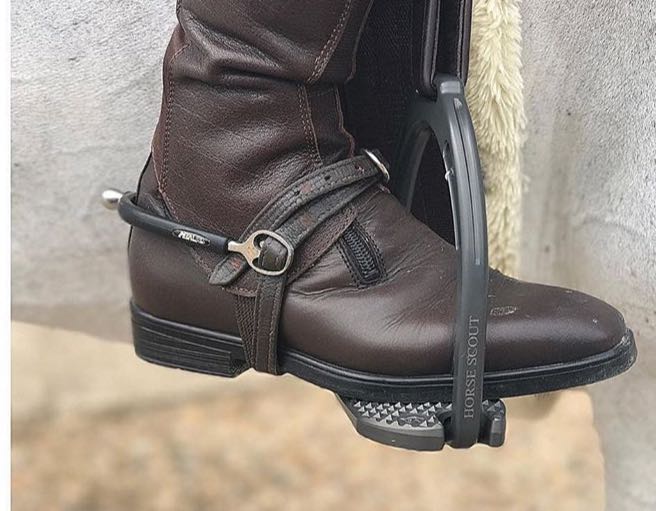 In 2017, Jin Stirrups brought out the Dynamik stirrup. An ergonomic design which helps accommodate the balance of the rider and a secure the lower leg. It works to distribute the weight of both left and right legs evenly.
Jin Stirrups have now developed an elegant range of safety helmets which come in two styles and a number of colours. Not only do they offer the FEI certification approval ASTM- PAS015 2011 and KITEMARK 2015 but the ventilation system makes them extremely comfortable even in hot and humid conditions. There is also a removable and washable inner pad.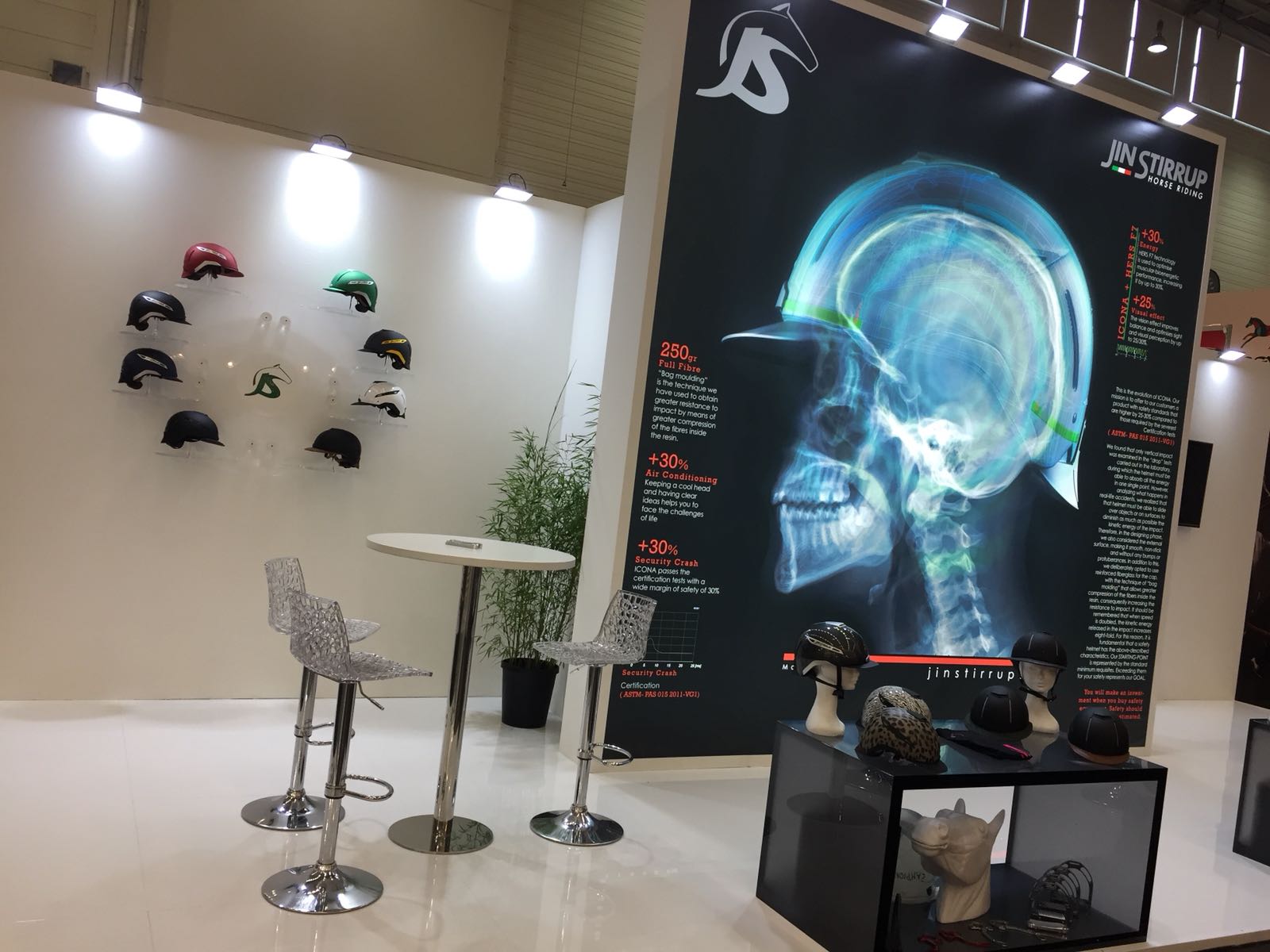 We have several of our advocates using Jin products and have had overwhelmingly positive feedback. Here are just a few:
"This helmet was definitely a contributing factor to my Bronze Medal win at the 13th China National Games in 2017!
The Jin Stirrup helmet combines elegance and safety in a greatly innovative and fashionable way. Not only is it sleek in design, it is also extremely comfortable to wear. The inner lining can be removed and washed with ease. The ventilations allow for comfortable use even in the hottest climates."
Clarissa Lyra
"I've  been riding in Jin Stirrups which Horse Scout introduced me to and I love them. They are light and the grip is amazing. Even when it's raining and muddy, they stick tight to your foot."
Emily King, 4* event rider and British Team member
"I will never ride cross country in a different stirrup iron again"
CEO Horse Scout Lucienne Elms
written by Ellie Kelly