International Eventing Forum Preview
This goes out to all the eventing enthusiasts amongst  our thousands of members, here's a date for your diary. That is if it's not etched in your diary already.
When: Monday 5th February
What: The 2018 edition of the International Eventing Forum
Where: Hartpury College, Equine Centre
Once again, Hartpury College will open its state of the art facilities to eventing enthusiasts from Grassroots to 4* level. This year promises an all-star line up of riders, trainers and performance experts. There will be four key speakers throughout the day and in some cases, demonstrations involving well known riders. After each of the four sessions, there will be a chance for the audience to ask questions.
Sandy Phillips kicks off proceedings at 10 am with a focus on eventing dressage and reveals what the judge is really looking for. As a member of the US Olympic dressage team, Sandy competed in three World Championships. When she moved to England and married Captain Mark Phillips, she rode for the British team at the Europeans and the World Championships. Now she flies around the world as an FEI 3* and 4* Judge for Eventing and Fei4* Judge for dressage.
Eric Smiley will be discussing how the sport has changed and might progress in the future. Eric who competed for the Irish team and at many 4*'s, is also one of the founders of the IEF. With an FBHS after his name, he is one of the most highly qualified trainers in the eventing circle.
After lunch and a chance to network and gossip with your fellow eventing anoraks, Performance Psychologist, Charlie Unwin will take to the stage. Charlie will be highlighting the importance of mind management and explaining how we can train our minds to improve our performance, even under the pressure of a competition environment. You can discover more about what Charlie does in our blog: Mind Games.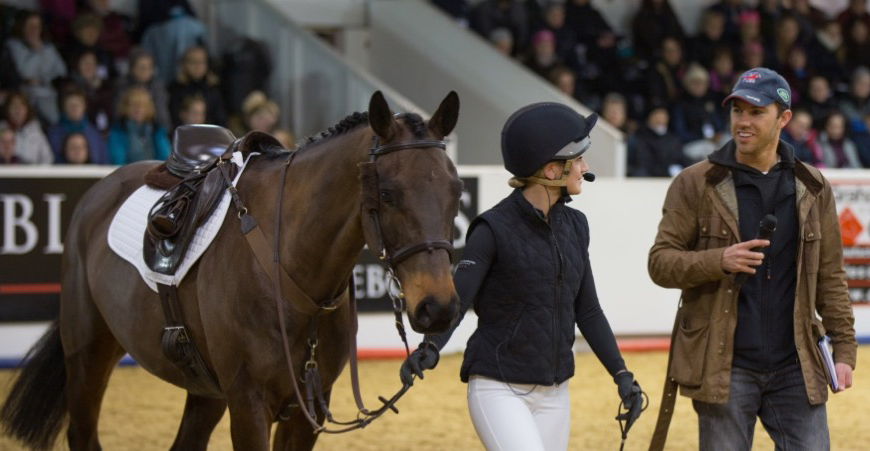 Frederik Bergendorff rounds off the forum, with a talk on "Preparing for the Top". Frederik is the new Swedish Event Team manager and coach who helped his team to a bronze medal at the 2017 Europeans in Poland.
Tickets are cheaper to buy in advance but there will be some reserved for on the door. Prices start at just £45 for the whole day.
http://www.internationaleventingforum.com/2018-theme/tickets/
Written By Ellie Kelly