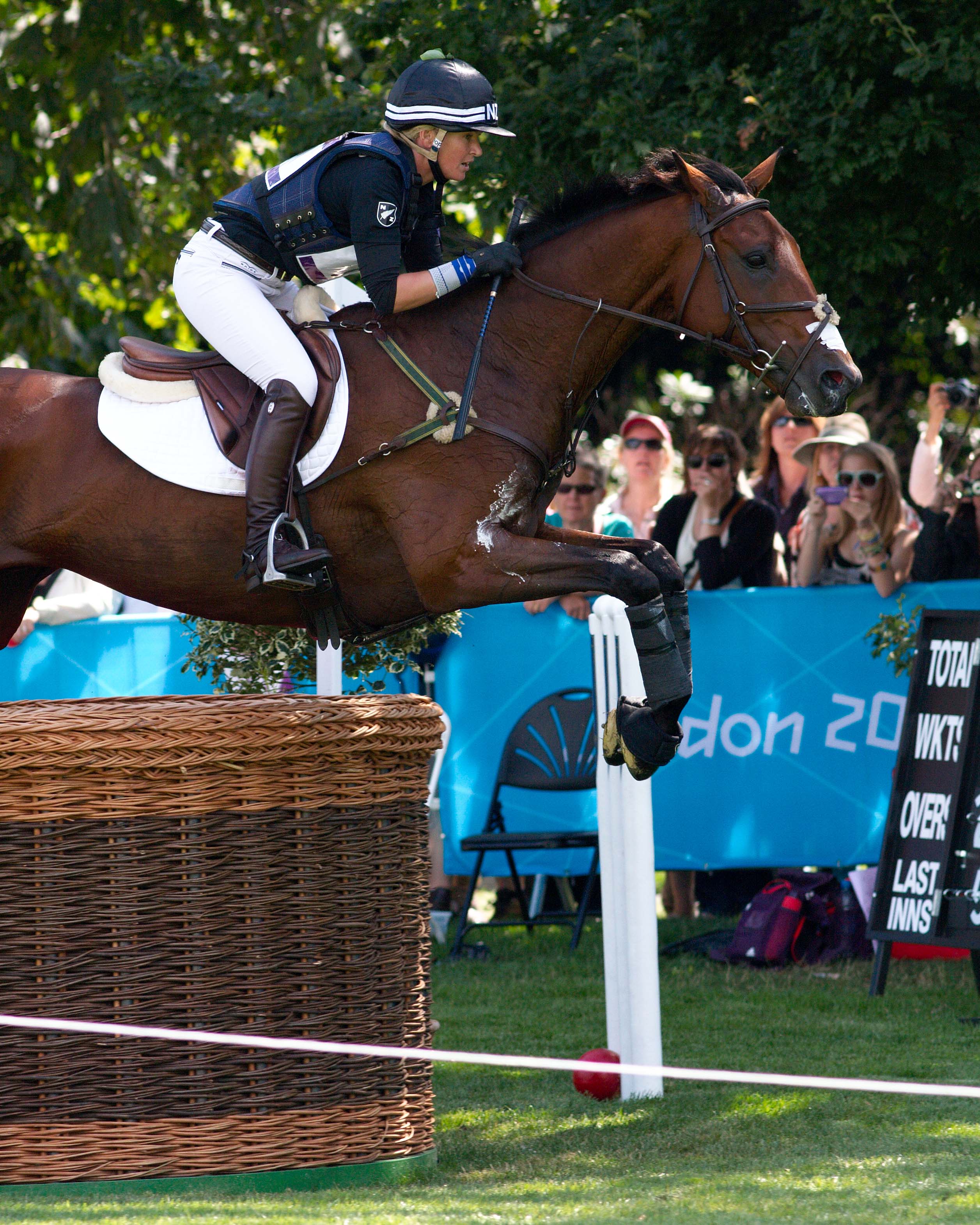 New Zealand's Jonelle Price has been knocking on the door of a big win for nearly a decade. This year with her evergreen mare Classic Moet, she won perhaps the most famous equestrian events of them all, The Mitsubishi Badminton Horse Trials. In doing so, Jonelle became the first female winner in ten years and all this, just eight months after the birth of her son Otis. Then just a month later, she proved it wasn't a fluke by winning Luhmuhlen on Faerie Dianimo. Jonelle has been a regular fixture on the New Zealand event squad and helped the team to win the bronze medal in London 2012.
This week the 37-year-old will be hoping to add another medal at the FEI World Equestrian Games, where she must be in serious contention for an individual as well as a team in Tryon. And why not? It has been a great year for the Price family and the stars seem aligned. Earlier this month her husband and fellow WEG team-member, Tim Price won the Land Rover Burghley Horse Trials, making them the first husband and wife to win back-to-back titles since Princess Anne and Captain Mark Phillips did it in 1971.
Jonelle, who quit her law degree to follow her eventing dreams, is one of the most determined riders on the circuit and has success at all levels of the sport. According to the statisticians from Equi-ratings, Price is still "the fastest cross-country rider in the world" even after her break to have baby Otis.
For Jonelle, her pregnancy came as something of a surprise and was received with mixed emotions; "I hated being off. I was riding the crest of a wave, having just been third at Burghley (2016). Things were all going in the right direction and it felt like a spanner in the works. But reflecting on it, I realise now that in the scheme of your lifetime, it is not much really is it?"
Her sporting ambitions kept the 37-year-old looking forwards and helped her make a speedy comeback to the sport.
"It was a real focus throughout my pregnancy to stay fit. I rode pretty much the whole way through and I was at the gym and worked with a personal trainer the whole time so I didn't lose a huge amount of fitness. Even though obviously your body changes a bit and that takes time to come back, I don't think I lost the fitness of core stability."
On her return, it was business as normal and giving birth had not dampened her competitive spirit or changed her feelings for contesting a high-risk and physically and emotionally demanding sport. "For me, that wasn't a problem. You have more time when you are pregnant to think about these things and you wonder how it will affect you and hear stories of other women who decide to give up, in any sport. I think it's a very individual thing and I was pleasantly surprised that I felt really normal. Nothing had changed and it really was just back to work."
Whilst her family still live in New Zealand, the Prices are reliant on good child-care and Otis joins them at most events. "It hasn't been as life-changing in the way I thought it would. I was worried about that but it has just enhanced our lives. He's an incredible little boy and he doesn't care whether we win or lose. It's really refreshing, he still loves you the same and looks forward to seeing us at the end of the day, as we do him. For us, it really has been business as normal and we are lucky that in this job, he can come on the road with us. He is probably one of the most well-traveled one-year-olds you will find and he doesn't know any different".
Written by Ellie Kelly