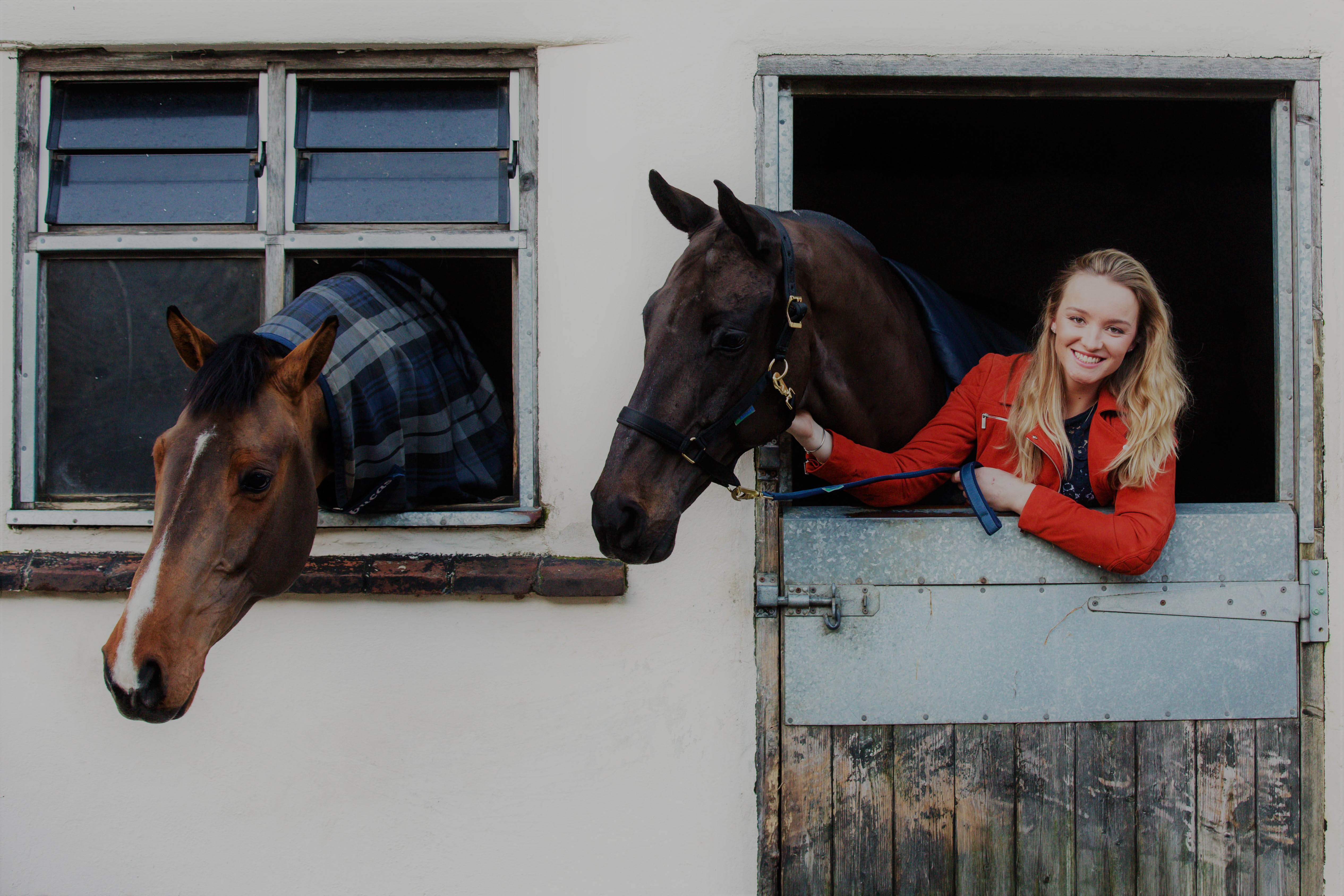 Emily King – My trip to Marcus Ehning
At just 21 Emily King has already made a strong impression on the Equestrian world. She entered her first BE event at the age of 12 and from the age of 15 was a regular member of British Junior and Young Rider Teams. Emily won individual silver at the Junior Europeans in 2012, the same year her mother won eventing team silver at the London Olympics and made her CCI4* debut in 2015, finishing fourth with Brookleigh, at the tender age of 19.
Horse Scout are lucky enough to have Emily on board as an advocate. Ellie Kelly caught up with the gutsy blonde, shortly after her return from time spent with German show jumping champion Marcus Ehning, who helped Germany win team gold at the Sydney Olympics and the World Equestrian Games in 2010. He has made it to the top of the FEI Longines World rankings and has partnered great horses such as For Pleasure, Plot Blue and Comme Il Faut.
"I've always admired Marcus as a rider and after I left school at 16 to focus on eventing, I have been away training at different yards every winter" explains Emily who has previously been to Pippa and William Funnell, German showjumper Marco Kutscher and Finnish eventer Piia Pantsu. She has spent two winters with Ben Maher and honed her flatwork skills with dressage riders Ferdi Eilberg and Kyra Kurkland.
Emily spent six weeks with Marcus, coming home just before Christmas. "I basically work as a groom and rider. I found my own accommodation and instead of payment, I received training" she explains. "It really was fantastic because I learn so much about their routine and management as well as the riding side."
Emily took one horse with her, Quinlan Z, a six year old stallion who was purchased as a five year old last spring with the intention to event him but also use him as a breeding stallion.
"Marcus is such a great horseman. In the entire time I was there, I never once saw him get cross with a horse. He is always quiet and patient and it's interesting as he is a very slight build and yet rides a real variety of horses, from big, powerful stallions to small, really blood types. When you ride his horses, they all go in the same way, because of the way they are produced by Marcus" Emily says.
"His training philosophy has a lot of emphasis on rhythm and he was encouraging me to keep the horse in a forward open rhythm, between fences and through turns. So the idea is that you take one less stride to every fence" she explains.
"What I also found interesting was that he likes to give the horse a lot of space in front of the fence, rather than ramming them into the bottom of the fence as you expect some show jumpers to do. This is to allow the horse the time and room to make a shape and teach good technique" says Emily. "It was amazing what a difference it made when I started to ride with this in mind. He is strict on rider position so I hope I have improved in this respect too."
When it comes to management and the running of the yard, Emily says their attention to detail was on another level. "The grooms knew each horse inside out and whenever a horse came back from a show, it would be jogged up and undergo a flexion test. Every Monday, the vet would come and all 22 of Marcus's top horses would be jogged up, flexed and seen on the lunge" she says. "His horses would be ridden for about 45 minutes or more as well as going on the walker and they always went out in the field each day."
The 2018 event season is nearly upon us and Emily is excited to put all her winter training to practice. "This year is looking good so far. I have some lovely horses to ride and some exciting young ones. Then there is Dargun, who did his first CCI 3* last year and will be aimed at some ERM classes and maybe a CCI4* in the autumn. He has so much ability but is still young so I plan to take it slowly" she says.
Emily has been working with Horse Scout since Spring 2017 and has already reaped the benefits of all it has to offer. "We've used Horse Scout for selling horses and I have also been to see horses to buy. There is always a huge selection and you can target exactly what you are looking for. And I love following their social media."
"I've also been riding in Jin Stirrups which Horse Scout introduced me to and I love" she says. "They are light and the grip is amazing. Even when it's raining and muddy, they stick tight to your foot."
Emily's top tip
"Leave no stone unturned. Plan for every eventuality and be ready for anything that might be thrown at you at a show. That really gives me confidence."
Written by Ellie Kelly
Photo credits Hannah Freeland Photography