Horse Scout Real: Yazmin Pinchen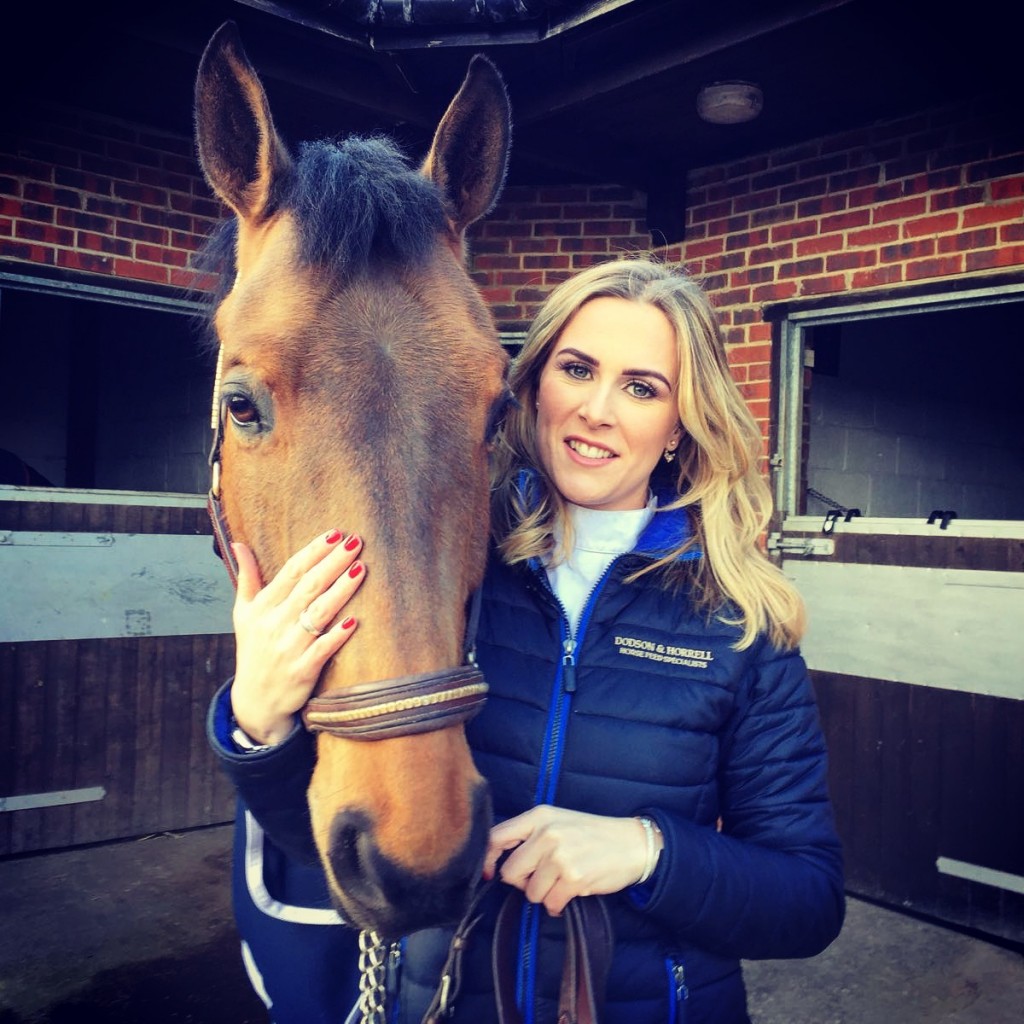 In our first edition of "Horse Scout Real", Horse Scout Advocate Yazmin Pinchen reveals the trials and joys of motherhood; her Olympic dreams and the reasons why she would never date a showjumper.
At the age of 24, Yazmin Pinchen has achieved more than many women double her age. By 14 years she had won team gold and individual silver at the Children on Horses, European Championships. As a teenager, she quickly scaled the ranks of Senior showjumping and at 18, she moved to Belgium and based herself with Ludo Philippaerts. She was competing at 5* level and in Global Champions Tour competitions, all before the age of 20 and after winning several Grand Prix, Yazmin impressed the selectors enough to be selected for British Nations Cup teams. So far Yasmin says the highlight of her career was beating Scott Brash and other showjumping stars, to take the Bolesworth Grand Prix in 2016.
At just 22 years the world was at her feet: a serious string of horsepower, some great sponsorship and enjoying the demanding but jet set lifestyle showjumpers are now accustomed to. After dating showjumpers in the circuit including Joe Clayton, she had rekindled a flame with her childhood sweetheart Nick. Soon after, Yasmin fell pregnant. "My career was going really well and my best horses were in the peak of their careers so in hindsight it wasn't ideal" she says with a smile. "But you take what life throws at you and I would never get rid of a baby. As soon as I had Harry, I was so thrilled and realised it was the best thing ever. Showjumping and horses can be so intense and I really love being a mum." she says.
Harry is now one and Yazmin reveals it has been hard juggling motherhood with riding and getting back to top level. "It has been tough. I don't have anything like the horsepower now and I have been out of it at top level for two years. You don't realise how good you have it in life, until it is gone. I had a full yard with 11 horses in work, lots of staff and horses competing every week. You get a taste for the big shows and the excitement. Now it's just seven horses, my groom Marie, me and Harry. I wanted to go on the Sunshine Tour but didn't feel I could take Harry away from his dad for five weeks. But on the other side, I feel there are advantages to being a young mum. I can get it out the way and then get back to my life and my career. It's also probably easier to get back into shape."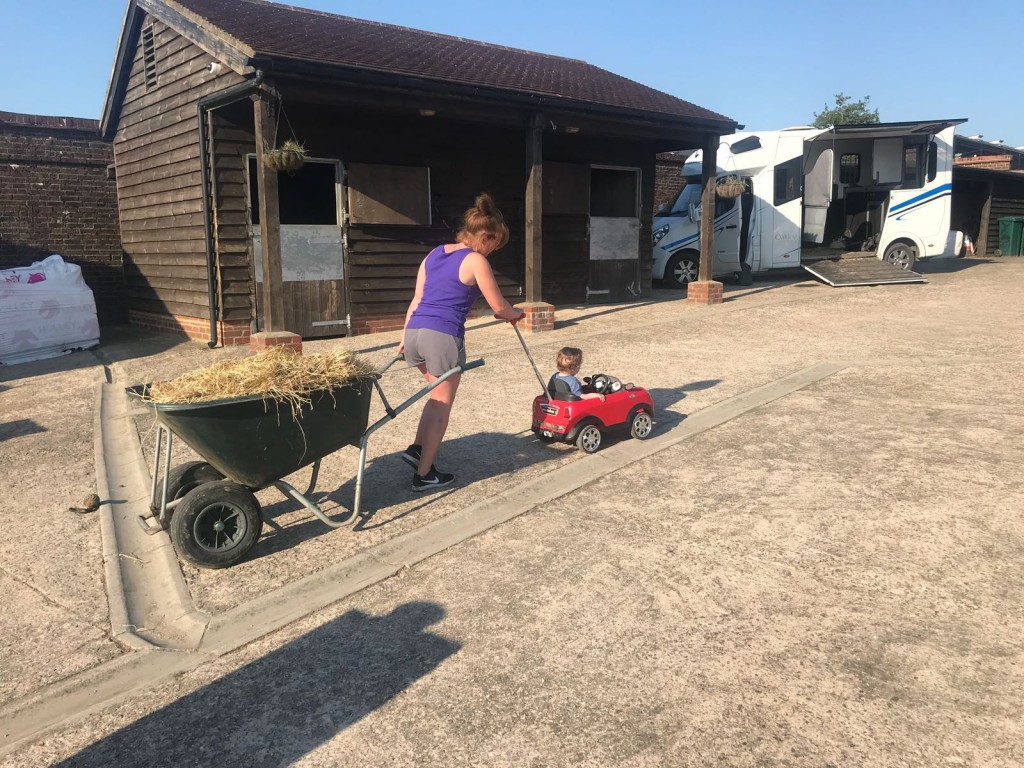 Yazmin and Nick first met when they were 16 and living next door to each other. "He was my first boyfriend" she says. After several years apart, where Yazmin dated mostly showjumpers, they bumped into each other again and the romance blossomed quickly. "Nick is an electrician and not all horsey. He isn't that interested apart from watching me which has it's challenges but actually it's great. He is normal and I come from a very normal background, where we all do normal, everyday things and have interests outside of horses. I think that has always helped give me a more balanced perspective."
So what is it like dating a showjumper? "Oh I will 100% never date a showjumper again" she laughs. "I don't want to end up with a broken heart for starters and the lifestyle is crazy. You can end up being a lamb following your partner around at shows. I could never have taken a back seat, I would have been far too jealous of missing out. In fact, a lot of my girl friends who are with showjumpers, say they can feel quite lonely at times" she says.
A typical day for Yazmin involves feeding her son and then getting to the yard for about 8.30 to start riding. "Harry has a nap at about 10am which is perfect timing. My groom Marie is amazing and can often be seen walking up and down pushing the pram with one hand and a wheelbarrow with the other. I ride until about 1pm and then do a bit of teaching but I try to have most of the afternoon to spend with Harry which I love, we go swimming and do normal things that mums do with kids and I feel so lucky that I have time to do this as so many mums have to get straight back to work. It is important for me to do my best as a mum." There is not much time for hobbies but Yazmin loves cooking and watching cookery shows. "I have watched all the international Masterchef's and I enjoy it so much that I've asked for a cookery course for my birthday."
Despite her emphasis on leading a "normal life", do not be fooled into assuming Yazmin Pinchen has lost her burning desire to win. In fact quite the contrary. "Having a baby has made me want it more and pushed me on. Not just because I want to get back and compete at top level but because I want to make a living out of it to do the best for my son. I was riding three weeks after giving birth and won a big class at Hickstead when I was five months pregnant and I can't wait to tell Harry that. I want to make him proud and I'm certainly planning to get to the Olympics one day. That is my big goal".
"I am looking forwards to getting out there with some young horses and finding new sponsors and owners and I think Horse Scout can help this. They approached me about working together and when I looked at their website, I was really impressed. There are so many contacts on it and with that sort of database, not only can I find other professional services in my area but by creating my profile, it should be a good way of finding owners. Horse Scout is so forward thinking and could be the place where people find riders for their horses as well as things like physios. I am very keen to do more with them."
Written by Ellie Kelly