The St James's Place Barbury Castle Horse Trials delivered masterful action from six of the top ten event riders in the world. Plus fairy tale results for horses and riders who have come back from injury and a crisis of confidence.
It was a win for French rider Tom Carlile and his magical grey stallion Upsilon, in the fourth leg of the Event Rider Master Series at Barbury Castle. "Only a three wins left and we can equal the legend, Andrew Nicholson", said an enthused Tom, who has been experiencing a bit of an "off-period" with the 10 year old French bred. "He did lose a bit of confidence at the Euros (European Championships, Strzegom 2017) and he showed it again in Arville- I think we just need a couple more nice runs like today before we think about anything else too big."
Upsilon was one of just seven horses to jump clear in the showjumping, which otherwise produced some cricket scores from usually reliable combinations. These included World No1 rider Oliver Townend and Cillnabradden Evo, Mark Todd and NZB Campiono and Badminton winner Jonelle Price. So it happens to the best of us!
Tom and Upsilon went into the final phase in the lead and his largely fluent looking cross-country round over Mark Phillips challenging track, suggested the horse was back to form. "The way he jumped the first skinny fence, straight through the flags with no hesitation, showed the mood he was in. It was just what we needed. Upsilon loves Barbury and so do I", he said.
World No 2 Gemma Tattersall took second place with Clive Smith's Pamero 4. This is another horse who has come good this season, having been plagued by injury in the past. "I'm so proud of the horse", said Gemma. "The beginning of the season wasn't easy as we have had a few injuries but that is horses."
Australian Chris Burton was the rider to jump clear inside the time in the ERM section, which left him in third place on Polystar I.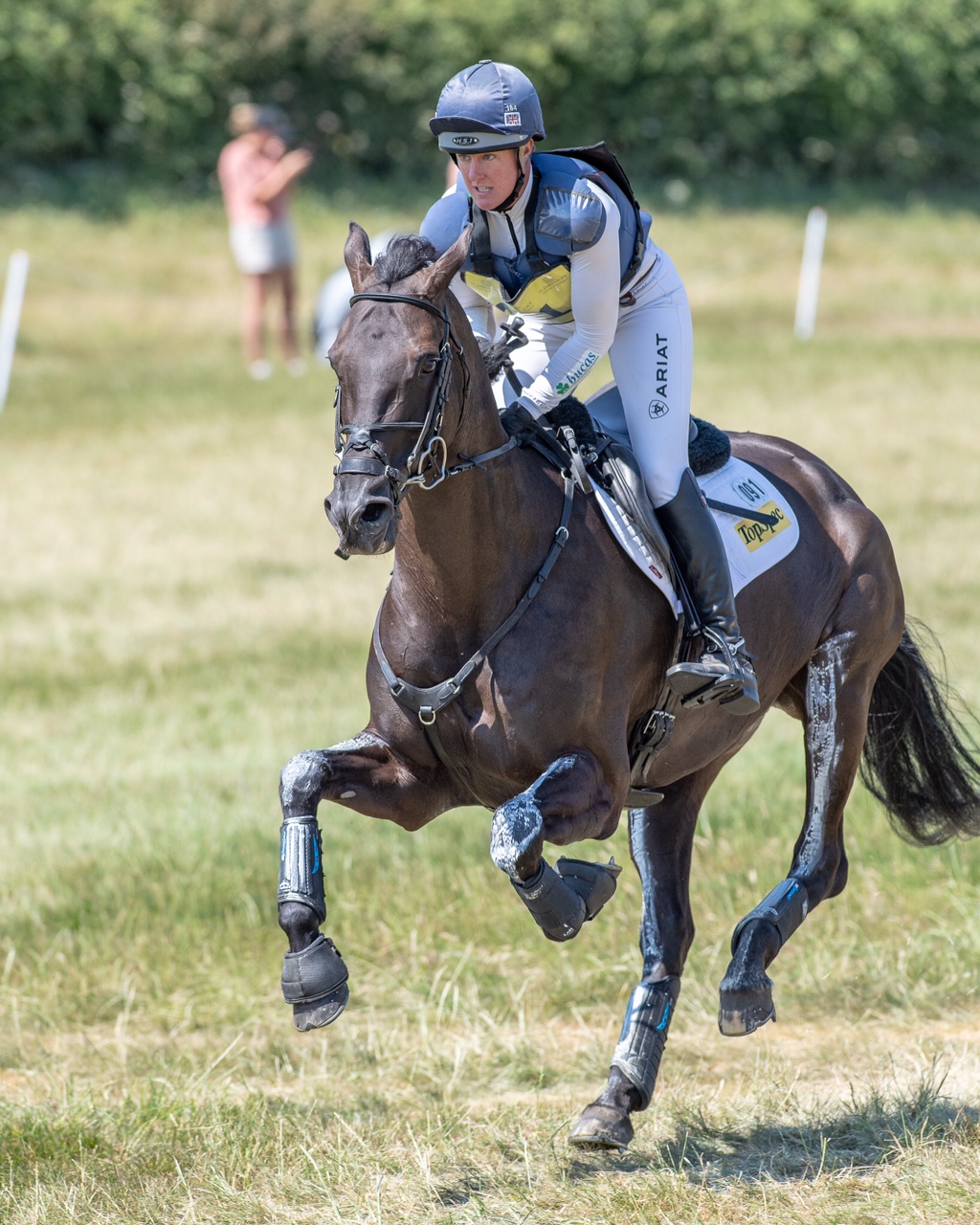 Nicola Wilson and the precociously talented mare Bulana took top prize in the CIC 3*. This was Nicola's first big win after suffering an ankle injury and the result hopefully securing her place on the British team heading to WEG in September.
There was a time when stallions and mares were considered far less likely to win at top level eventing and this was often put down to hormones. Increasingly horses like Upsilon and Bulana are dispelling that myth. We would love to hear your thoughts as to why we are seeing more compete successfully as well as your own stories of owning a talented mare or stallion.
Written by Ellie Kelly