Harry Charles is the teen sensation everyone is talking about in the world of Show Jumping. Those who rate him highly as a rider and a horseman include Performance Manager Di Lampard, Olympic Gold medalist, Nick Skelton and of course his biggest fan is his dad, Peter Charles MBE. Who also happens to be an equestrian legend in his own right. With many team appearances for both Ireland and Britain, Peter was one of the showjumpers who made history, helping Team GB to Olympic gold at London 2012.
2018 has been a storming year for 19-year-old Harry. Not only did he win both individual and team gold medals at the Young Rider European Championships, earlier in the year he finished third his very first Grand Prix, beating dad in the process. The dream continued when he jumped at Aachen, considered as one of the most prestigious and challenging venues in the world against all his childhood heroes. Shortly after that, he competed in the London leg of the Longines Global Champions Tour before making his senior team debut at the Nations Cup in Dijon. We are excited to announce that Harry will join the stellar line-up of riders at this year's Theraplate UK Liverpool International Horse Show. And it sounds like he is excited too…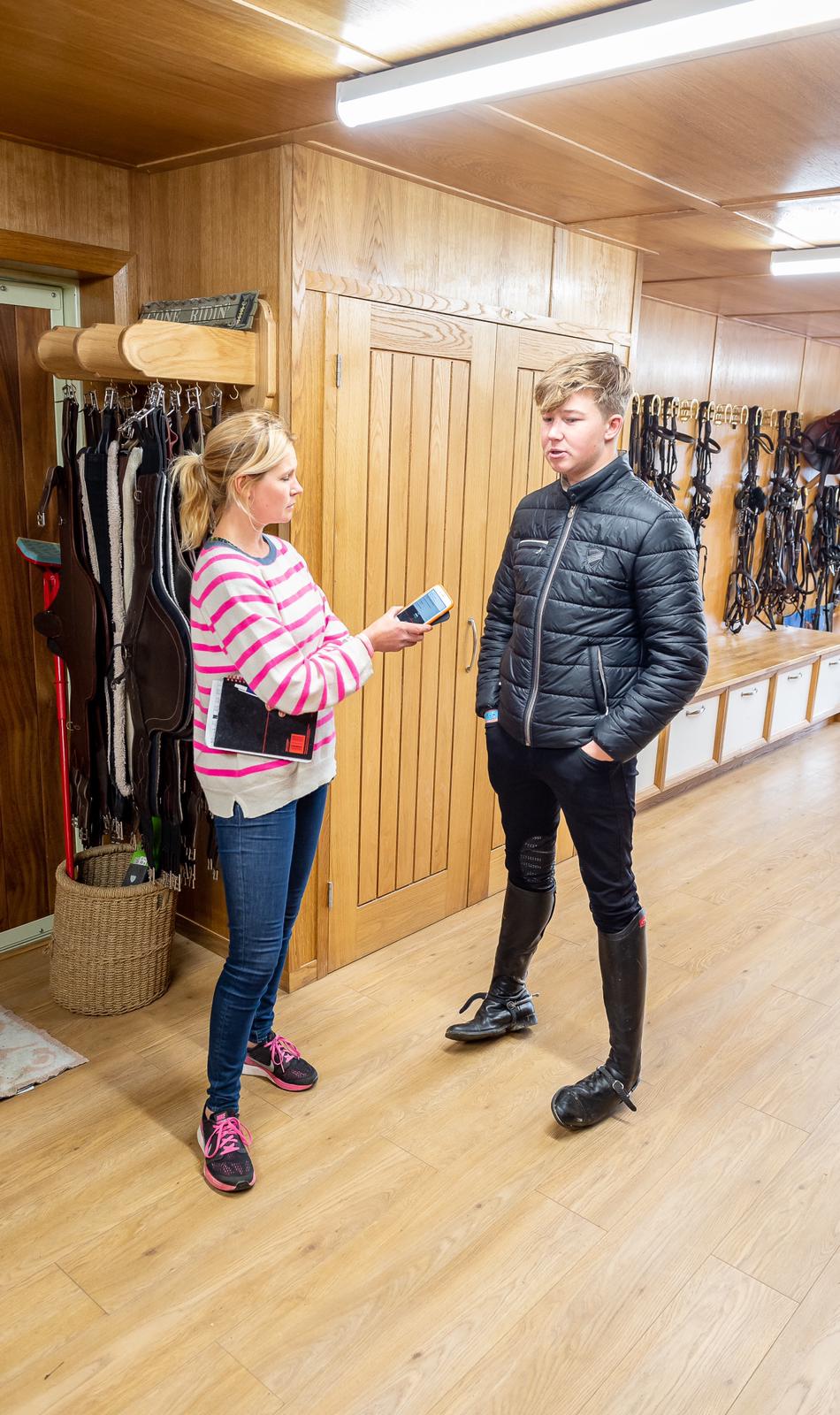 "Last year, Liverpool was the first ever big show I did so for me that was really special," says Harry who was placed in several big classes. "I had a really good year last year and to top it off, to do well at Liverpool in front of an amazing crowd and some of the best riders in the world was just amazing for me."
Harry explains what riders love about the show "For an indoor arena it is a really good size. Which is good for riders and horses and for course builders too as you can build bigger jumps in there" he explains "I think the crowd love it. They are looking down on the arena so that always creates a really good atmosphere and it drives the riders on to win a class, I think."
Peter, who has also jumped at the show explains what he loves about competing there. "The show brings to the North-West, a different audience and the atmosphere there is really intense. The arena is up, close and personal and I think people really appreciate the art of showjumping" he says.
This year the Charles family will be bringing a number of horses and both Harry and his two sisters, Sienna and Scarlett will be competing.
"We plan to bring the best horses we can to Liverpool and we are aiming at the big classes like the Grand Prix and the jump-off classes. So we are going to take a team of horses that can be very competitive" he says, highlighting the significance of the show in the equestrian calendar.
"It's one of the few big shows we have in Great Britain and being right at the end of the year, everyone is up for it. It's always really nice to look forward to. There is a fun atmosphere too. I don't have any shows or horses to ride on New Years Day so I think if all goes to plan, it will be great to party too.
Before Liverpool, Harry is looking forward to spending a Christmas at home with all his family
"We try to have a day off riding but some days we will ride a few horses. The season in showjumping never stops so you have to keep going."
Meeting Harry and Peter at home, it's clear that their base- Heathcroft Farm, is very much a family operation. Scarlett and Sienna are following closely on their brother's heels, each winning medals for their country at youth level. Naturally, they live, work and breathe horses and most of the time they all get on. "Me and my sisters have a few disagreements every now and again like everyone does. It's not always about horses either" smiles Harry. "Even me and my dad, sometimes we can have different opinions on things but we all get on. If we didn't, it wouldn't run as smoothly as it does."
"We all have a good work ethic and are usually too tired to argue!" chips in Peter, who along with his son are huge Liverpool FC fans. Peter was born and raised in Liverpool so the city is dear to his heart. "I grew up in Bootle and I have a lot of friends and family up there so it's very personal to me to go and jump up there with my family. A lot of my wider family will come to watch"
Peter trains Harry on a daily basis both at home and at competitions and it is clear, he has huge respect for his father. "Dad is my trainer and of course I would consider other people but for me, I don't think there would be anyone any better in the world."
To watch Harry and a host of other great riders at the Theraplate UK Liverpool International Horse Show, you can buy tickets from: https://www.liverpoolhorseshow.com