---
With the Tokyo Olympics just around the corner, Horse Scout journalist Ellie Kelly takes a look at the recently selected British Dressage team that will be going for gold this summer.
---
The Team for Tokyo:

Charlotte Dujardin (35) based in Newent, Gloucestershire with Renai Hart, Carl Hester and her own Gio (chestnut, gelding, 10yrs, Apache x Tango.)
Breeders: H J de Jong, A Valk NED, Groom: Alan Davies.

Charlotte (Lottie) Fry (25) based in Den Hout, the Netherlands (from Scarborough, North Yorkshire) with Van Olst Horses and her own Everdale (black stallion, 17.2hh, 12yrs, Lord Leatherdale x Negro.)
Breeder: P Kluytmans NED, Groom: Steven Caley.

Carl Hester (53) based in Newent, Gloucestershire (from Sark, The Channel Islands) with Sandra Biddlecombe, Charlotte Dujardin, Lady Anne Evans and his own En Vogue (darkbay, gelding, 12yrs, 17hh, Jazz x Contango.)
Breeder: A Van der Goor NED, Groom: Lucy Scudamore.

Travelling reserve

Gareth Hughes (50) based in Southam, Warwickshire with Judy Firmston-Williams and his own Sintano Van Hof Olympia (bay, gelding, 16.3hh, 11yrs, Sandro Hit x Silvano.)
Breeder: Hof Olympia NED, Groom: Steph Sharples.
---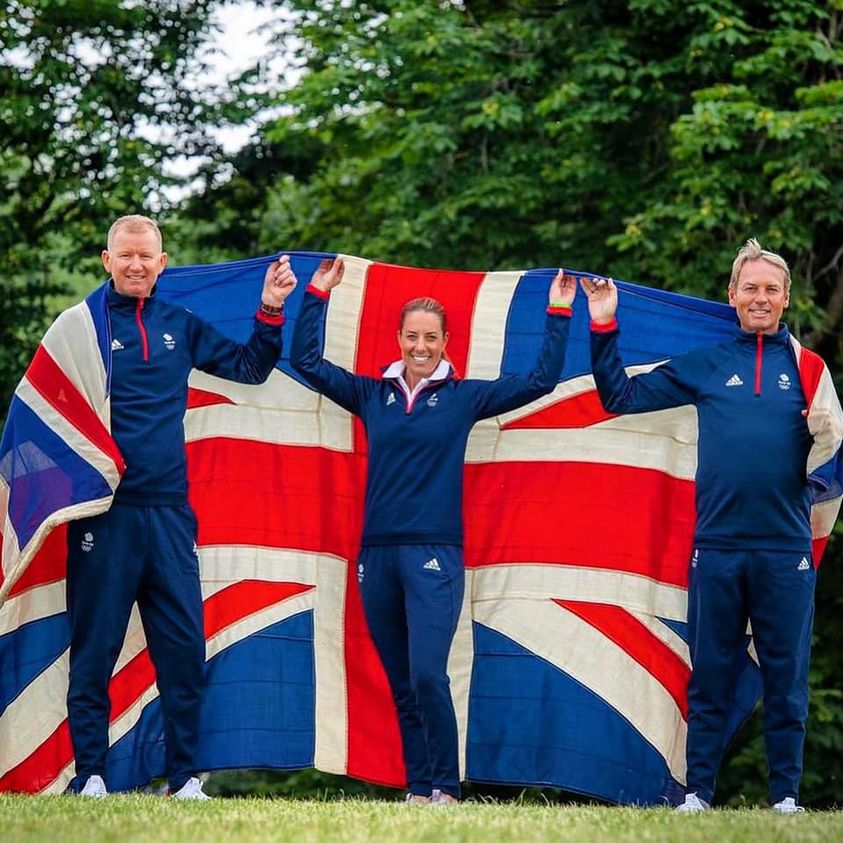 ---
Dressage Facts
● Tokyo will be Carl Hester's sixth Olympics.
● Both Charlotte's have been trained by Carl. Lottie Fry started training with Carl at the age of 14.
● Carl was born on the tiny Channel island of Sark, where no cars existed at the time. Transport was by horse or donkey. He started his equestrian career by learning to ride on a donkey and then helping with the local horse-drawn taxi business in his childhood.
● Carl's Tokyo Olympic ride En Vogue is part owned by Charlotte Dujardin and she produced and competed it until 18 months ago.
● En Vogue lives out in the field most of the time which helps his slightly hot
temperament.
● Lottie Fry attributes her talent and her inspiration to her mother. She is the daughter of the late Laura Fry who competed on the British Team winning silver at the Europeans Championships and was part of the team at the Barcelona Olympics in 1992 but sadly passed away in 2012.
● Lottie moved to Holland in 2014 when she was just 16 years old and has been based there ever since. She was introduced to Anne van Olst by Carl and it is with the Van Olst horses that Lottie has had great success. Anne owns her Olympic horse, Everdale and trains the pair most days.
● Lottie who is ranked 35th in the world, made her senior debut for the British team less than two years ago.
---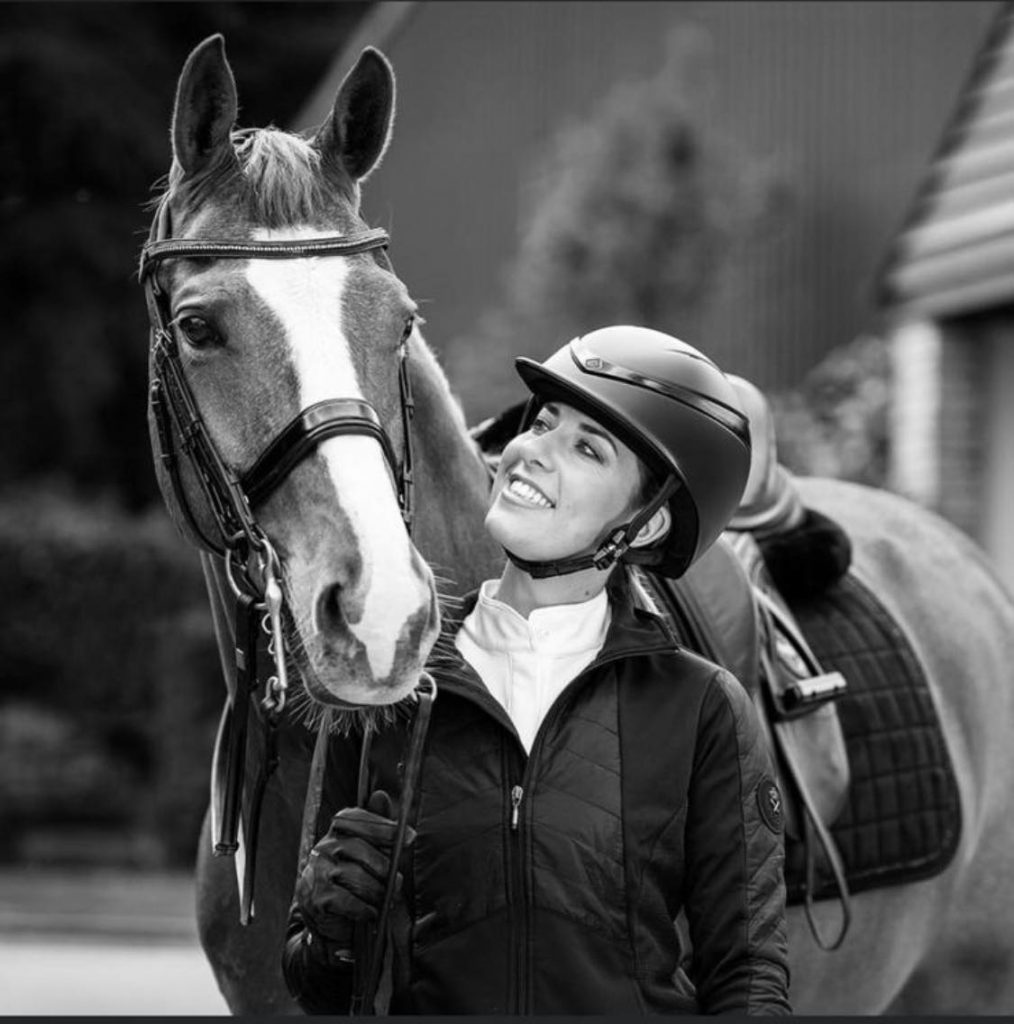 ---
● Charlotte Dujardin is the most successful British rider in dressage history. She has won every major title possible including three gold and one silver Olympic medals, as well as two golds won at the World Equestrian Games. She holds all three world records in the sport and is the only rider to date, to hold the complete set of individual titles at the same time.
● If Charlotte won another individual gold at Tokyo, she would be just the second rider ever to win three successive medals. The first was Holland's Anky van Grunsven.
● Charlotte, Carl and Lottie finished 1st, 2nd and 3rd in the FEI Dressage World Cup at the London International Horse Show at Olympia in 2019.
● Carl and Charlotte's horses work in the school just four days a week. They all hack and get turned out in paddocks most days. Carl and Charlotte are great believers that horses should be allowed to be horses and relax so that schooling and competing isn't considered as stressful and unpleasant.
● Gareth Hughes grew up in Australia where he competed in Showing and Western riding as well as Dressage.
● Gareth's nickname is Mr Detail.
---
Photo credits – Carl Hester, Charlotte Dujardin
Written by Horse Scout journalist Ellie Kelly.