It was "champagne Monday" in Horse Scout HQ today, as our advocates have made us proud again. The boy is already world number one, but Oliver Townend has just become the first British rider to take back to back wins at the Land Rover Kentucky 5*, America's most prominent Three-Day event.  "This is one of the biggest events in the world and it's an eventing childhood dream to win at the highest level" Oliver said, after his steely nerves delivered the clear round that was essential to win. Oliver was riding the 14-year-old Irish bred, Cooley Master Class which is owned by Angela Hislop. The Ramiro B sired gelding was also his partner when he lifted the Land Rover title last year.
Oliver led after both dressage and cross-country, but came into the final phase with less than a pole between him and third place. Last year's Burghley winner Tim Price and Xavier Faer produced a stunning clear to add to the pressure. It was then the turn of the popular American rider, Boyd Martin and Tseterleg. Boyd received the biggest applause of the day by the home crowd, after he too, jumped a clear round. You could have heard a mouse squeak as Oliver entered the arena, his face displaying complete focus and determination. The crowds were suitably rapturous after he produced a faultless round and Oliver delighted them further as he hugged his horse.
"I am so proud, I can't say what this means" he said, fighting back tears as he explained how his horse Cooley Master Class, has not been the most straightforward. "It's a huge team effort, it hasn't been an easy journey, but we always believed in him and the horse is pure class. It was just my job to press the buttons at the right time and he delivered again."
British based Tim Price, was delighted with the British bred Xavier Faer who is owned by his breeder Trisha Rickards together with Nigella Hall and Tim. Although it was no doubt on his mind that a win here, would have put him in contention for the lucrative Rolex Grand Slam after he claimed the win at Burghley last year.
Britain's Piggy French moved up from fifth to fourth on Quarrycrest Echo, the horse she took to Tryon for the World Equestrian Games last year.
Oliver claimed the lions share of the $400,000 prize pot as well as a Land Rover Discovery for a year. We look forward to following him and our other advocates Joseph Murphy and Emily king, at the Mitsubishi Motors Badminton Horse Trials this week.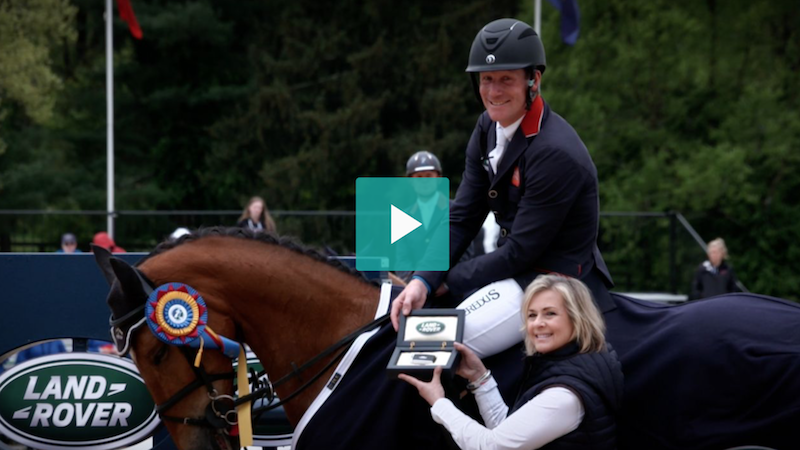 Official Highlights Film From Land Rover Kentucky Three-Day Event 2019