Ellie Kelly reporting from the Royal Dublin Show
Last week we published a story about the future of British showjumping. This week we want to retract it. The Brits are back on top after decisive win at Dublin on Friday following on from Ben Maher claiming his fifth London Global Champions title.
When the going gets tough, the British get going. It was the final leg of the Longines FEI Jumping Nations Cup at the Royal Dublin Show. Team GB were at the bottom of the Western European table after a disappointing season and the chance of qualifying for the Final seemed long gone. Our British riders showed enormous courage, stoicism. Di Lampard's team of Ben Maher, Scott Brash, Holly Smith and Emily Moffitt, jumped phenomenally to finish the two round competition on just one time penalty. Some 11 points ahead of Italy in second with Ireland in third on 16 points.
The Nations Cup victory propelled the British team from the bottom of their division to seventh place – a result which has booked them a ticket to the Longines FEI Jumping Nations Cup Final in Barcelona. The significance of this is that it offers another chance to qualify for the Tokyo Olympics in addition to the European Championships in Rotterdam, later this month.
This has been a challenging period for British showjumping who despite winning team gold in London 2012 and individual gold in Rio 2016 are still not qualified for Tokyo 2020. They are also reliant on good results to retain their significant Lottery Funding. For the majority of the Nations Cup season Britain have existed at the bottom of the table for the Western European League. The pressure was immense in Dublin, yet they put in a stellar performance and pulled off victory without needing Holly Smith to compete in the second round.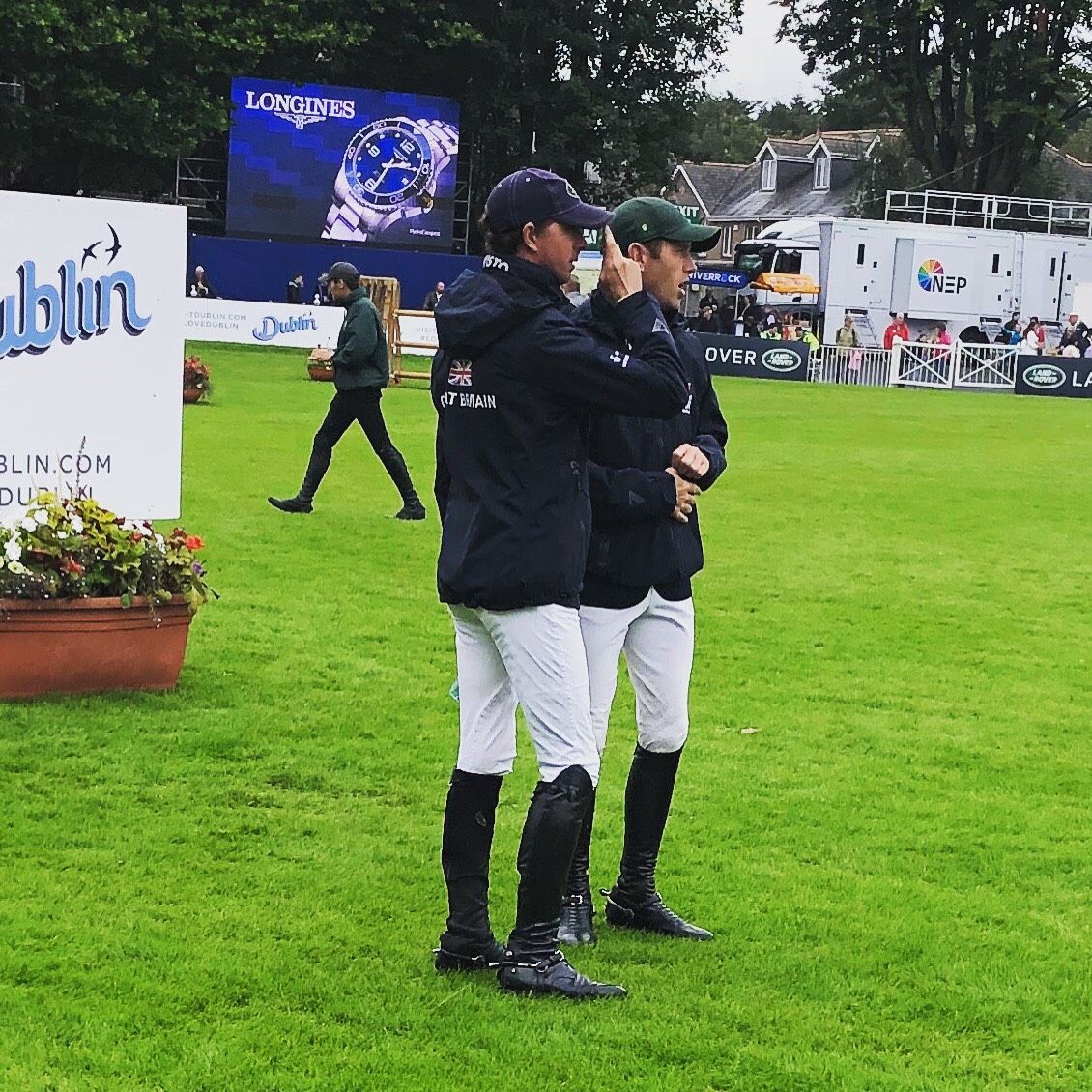 It must have come as a huge relief to Performance Manager Di Lampard who has been challenged by a lack of choice available to the British team in terms of strong horse-rider combinations, for a number of seasons. She was full of praise for the number of loyal British owners who have put their faith in the British system and made their horses available for these championships.
"We've ridden the storm this season, we've had the downs and the difficulties, but it had to change, some time and with a good team and the right spirit I felt it was going to come right this week"said Di after collecting the coveted Aga Khan Trophy, at a prize-giving ceremony attended by The President of Ireland, Michael D. Higgins. This was the 27th British win of the prestigious Aga Khan Trophy in the 93 year history of the event.
Di herself has been a winning rider of this trophy, during her career as a leading showjumper. "I remember 1996, winning the Aga Khan Cup with Abbervail Dream, the sportsmanship of the crowd was incredible as we went toe to toe with the Irish" she reflected.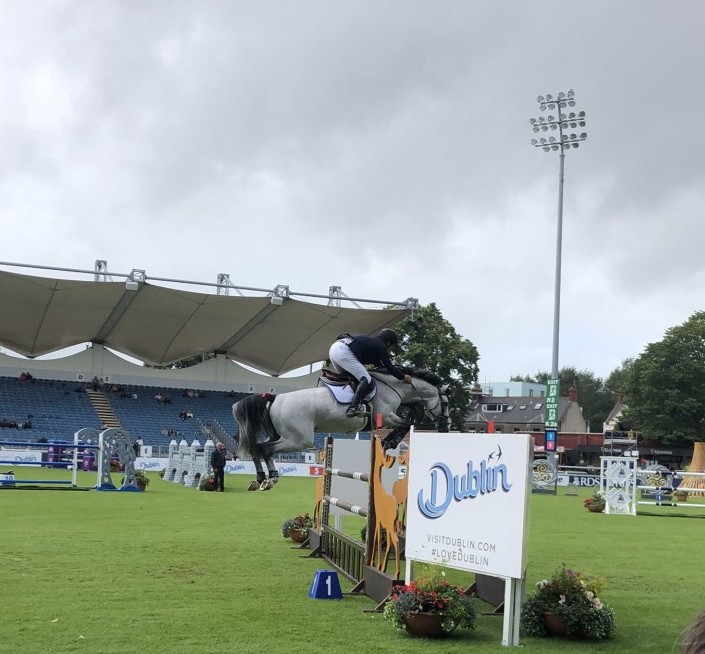 "With the win we secure a place in the Barcelona final and we were determined to carry that out – the Aga Khan trophy was always coming home with us!" As she pointed out, there's been something of a generational shift going on in British showjumping.
"Over the last three years we've been producing young riders and a larger squad of riders, and you can't rush these things. They need the right horses and they need owners to stick with them and that all takes time"she explained. The changing of the guard can indeed be a painful process, but today's result showed that British showjumping is definitely on an upward curve once again.
Rider injury has also plagued the British camp and three of the team members have suffered heavy falls in recent week. This was Holly Smith's first competition back since breaking her shoulder five weeks ago. Amanda Derbyshire, who has had a successful show at Dublin but was not competing in the Nations Cup. Her other top horse Roulette, was sidelined after a crashing fall of horse and rider at the Hickstead Nations Cup last month which left Amanda in hospital with facial injuries and her horse at Newmarket Equine Hospital where he is recovering well.
With this pivotal victory achieved in fine style, Di Lampard is focused on the Longines FEI European Championships later in the month where Maher, Brash and Smith will be joined by Amanda Derbyshire and Laura Renwick on the British Team. "Now we are really confident about going to Rotterdam and winning a medal and our place in Tokyo" she said.