Horse Scout selected 19-year old Zoe Smith to become one of our sponsored riders, out of a huge number of talented young showjumpers on the AASE programme. Zoe is an International showjumper based in Lincolnshire and is certainly one to watch.
Hi Zoe, great to catch up with you since completing the AASE programme. How's it all been going?
It has all been going really well, the horses are really benefiting from a much more structured yard and work scheme that was introduced to us at AASE.
How's your season going so far?
The season has been going very well so far, both my young horse and top horse have come out of the winter premiers jumping very well. This lead nicely into our first international trip to Belgium where we picked up lots of placings in the U25 and 6yo tours.
It sounds like you've got off to a great start this Spring. Can you tell us a bit about the horses are you competing this season?
This season I have two main horses to compete;
The first is Que Sera III, 9yo gelding, by Caretino Glory out of a Goodtimes mare. He is quickly progressing up through the ranks, after starting at Newcomers level with us just over a year ago, he is now jumping 2* world ranking classes and double clears and placings at 1m40.
The second horse in my string is Garcia Lente a 6yo by Bodinus out of a Holland mare. He very quickly showed his class this year winning at the winter premiers, picking up numerous placings in Belgium and recently jumping double clear every day at Chepstow international. I'm very excited about this horse's future, he could be very, very special!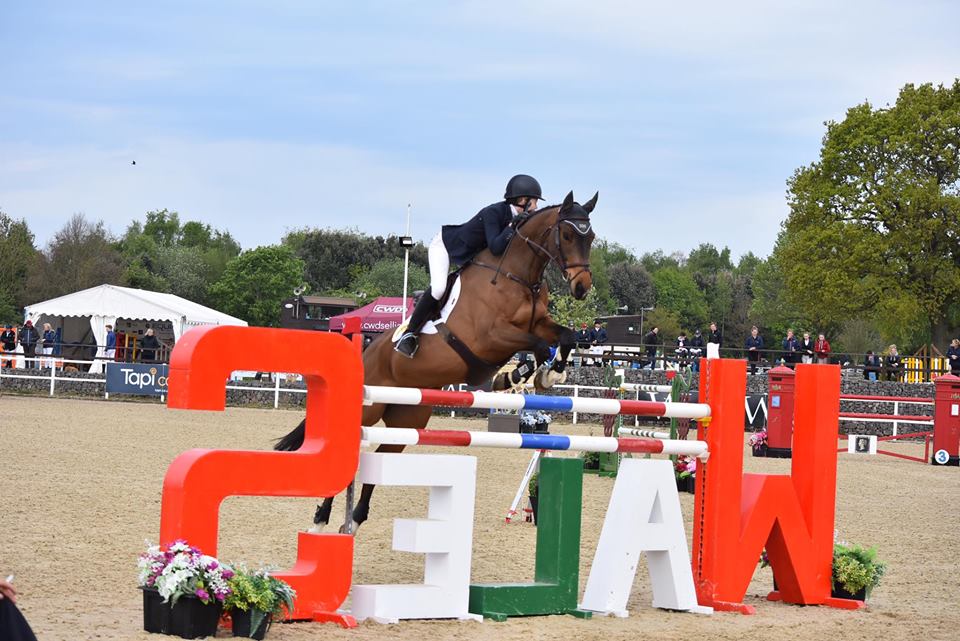 We noticed on social media that you were posting from Chepstow International recently, tell us about the show…
The show is the first international jumping competing of the year in the UK, it attracts many of Britain's top riders such as Peter Charles, Keith Shore, Nigel Coupe, as well as American riders Julie Welles and Emma Heise.
The show ran over 5 days with three different heights at 2* level, two heights at 1* and then a 5yo and 6yo international tour with a Grand Prix for each respective tour. A 6yo class is typically around 1m25 and a 6yo Grand Prix is 1m30.
The competition is also used as a youth team trial so the selectors were also attending.
No pressure then! What did you get up to there, when you weren't riding? If you're staying over, are there parties or do you opt for an early night?
On the first night, there was a champagne reception to welcome everybody to the show and to give the sponsors and owners of the showground a chance to talk to the riders and their supporters. As this was the first international show of the year it was packed to the rafters! When not competing, most of the time was spent helping and supporting some of my friends with their horses and watching the other classes and riders.
We saw that you did brilliantly throughout the show; how did you choose which classes to enter and how did it go…
I was fortunate enough to jump the biggest of the 2* tours on Que Sera III picking up double clears and placings, leading on to our first world ranking class grand prix on the last day just picking up a couple of poles.
My super consistent 6yo picked up two equal firsts, a 4th in the accumulator and then 3rd in the Grand Prix.
For the international classes, you get to choose which height you would like to jump from the classes on offer the afternoon before, I really like this system as it gives you freedom to set your horse up for the grand prix in the best possible way that suits your horse. It also means that if a certain type of competition doesn't suit a particular horse such as an accumulator/speed class, then you can jump a different height that day or give them a day off.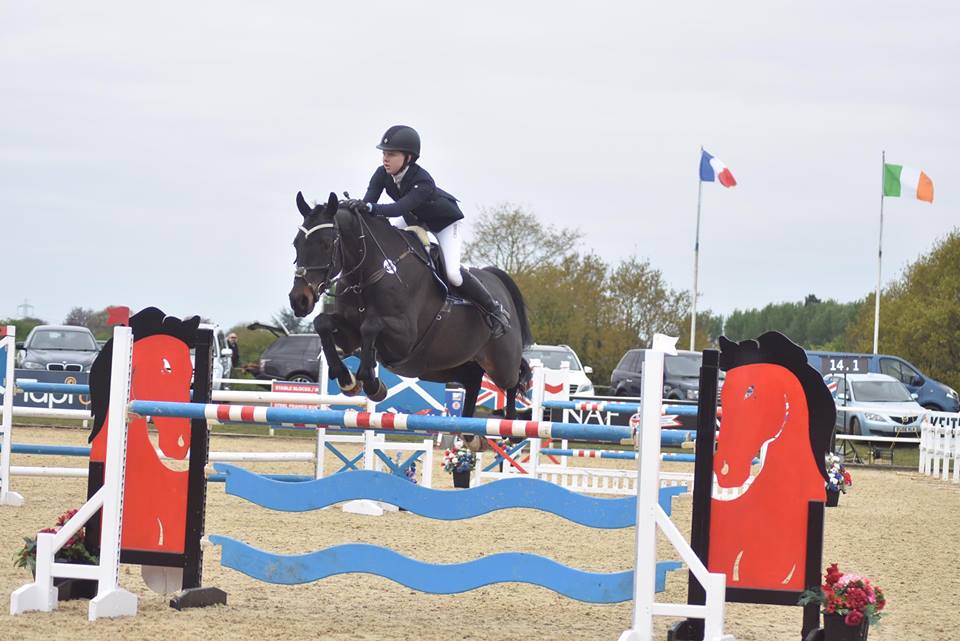 OK so what next – more UK competitions to come or will you be overseas again?
I think we will be staying in the UK for a little while now to contend second round Newcomers and Foxhunter as well as talent seeker HOYS qualifiers. County shows are also starting up so there are more shows available to us these days. I'm also looking to take on a couple of young horses to bring on and build up my string. I am hoping to get back overseas again at the end of summer, as I feel both myself and the horses improved and benefited from the experience.
That sounds like a good plan and you've got loads to aim for. Finally, what are your goals for this season and are your horses currently on track?
After the year started a lot better than I ever anticipated, I think it's time for me to create some new goals as a few of them have already been achieved! But the horses are definitely on track to achieve their individual goals for the season, including the upcoming second rounds and international shows, as well as my top horse almost having enough points to make him Grade B so he can contend for the bigger titles next year and this coming winter season.
Great job Zoe, we are proud to be supporting you and look forward to hearing how the rest of your season goes!