Once the starlet of the British showjumping, Yazmin Pinchen has ridden the storm of life that took her from regular team appearances, a string of exciting horses to the doldrums of losing her funding, her yard, and her family. She talks to Horse Scout about falling from hero to zero and most importantly, her dogged determination to rise back to the top.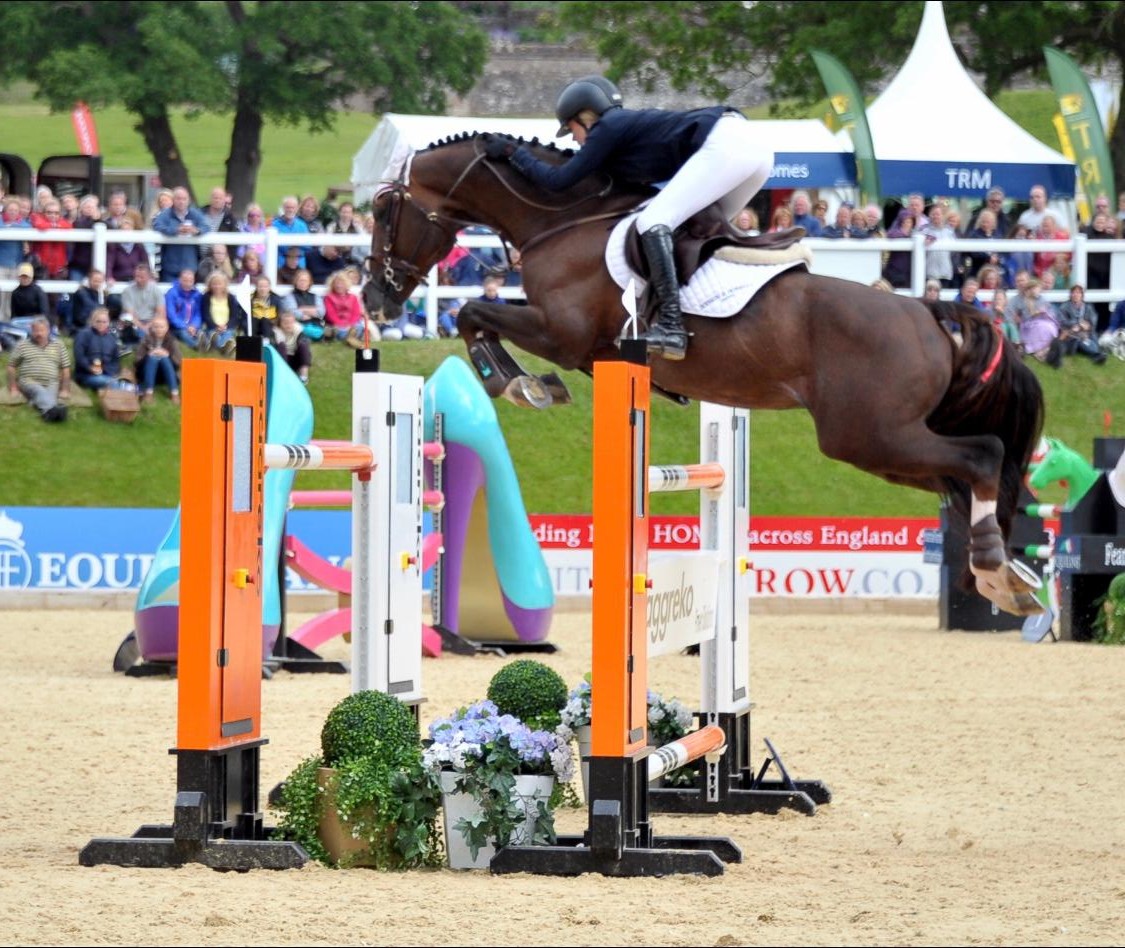 25-year-old Yazmin Pinchen has been a winner on the international showjumping circuit since the age of 10.
She competed successfully in pony jumping and at the age of 12 years, she had her first major success when winning the Gold medal for England as part of the International Pony Team. At 14 Yazmin went on to represent the British team at the European Championships in Children on Horses, where she won Team Gold and Individual Silver medal.
As a Senior rider, Yazmin made her 5* debut at 18 years, becoming one of the youngest riders to be selected for a Senior FEI Nations Cup team. She was competing in Abu Dhabi alongside Peter Charles, Tina Fletcher, Robert Smith. "I jumped clear until the last fence when my horse stopped and we got eliminated. It was devastating at the time but I learned so much from that" she recalls.
Yazmin went on to compete on several on FEI Nations Cup teams and in Gijon, she helped the team win silver with her homebred, Ashkari. With the same mare, she competed in a number of FEI World Cup qualifiers with to gain a wealth of experience at the highest level and all before the age of 20.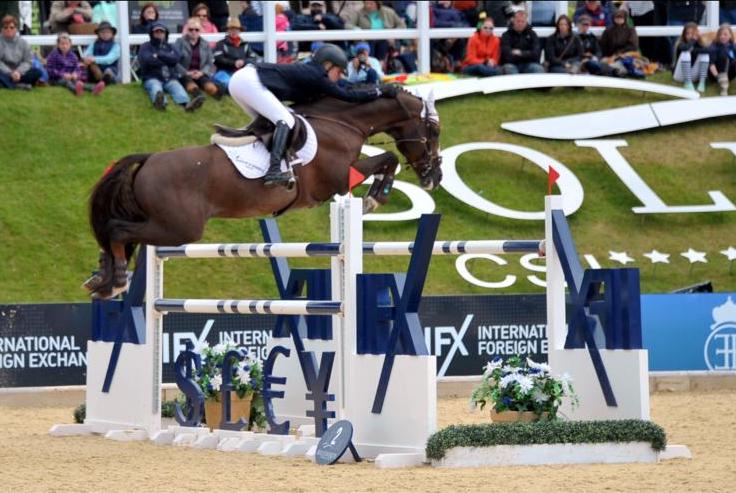 From childhood, Yazmin had aspirations to be the best showjumper she could and spent time working with some of the world's best riders. "I started with Michael Whitaker when I was 16 and then when I was 18, I moved to Belgium to base myself with Ludo and Johan Philippaerts. I learned so much out there, which set me up for the future. Johan was an amazing teacher but sadly I had to come home because my dad was critically ill. When I was better I went to Simon Delestre, but it was really tough and after everything that had happened I felt I needed to be at home."
Alongside her showjumping career, Yazmin is a mother to two-year-old son Harry. "I am really lucky because he is the easiest baby and he's very independent. From the day dot, he has got used to entertaining himself. I am so fortunate that I am with my mum and she is a huge help both with Harry and the horses. We all live on the same property. My partner helps with childcare as does my groom who is trained nanny, so between us we are a good team."
Taking time out to have a baby came with pros and cons. "Everything was going really well, I was jumping 5* and then I fell pregnant. I rode and competed until I was 4.5 months and I actually won more than ever when I was pregnant. I insisted on a C-section because I wanted to get back to riding as soon as I could and I was back on a horse two weeks later. But it wasn't as easy as I expected."
"I remember going to a show and turning about 100 circles because I was so scared."
The feeling soon passed and she was back to her winning ways. However just as Yazmin was building her string up and planning her season, she was faced with the devastation of family breakdown.
"My dad who had been a big financial support to my career left my mum. It was a difficult time for all the family and he announced he did not want to be involved anymore. So we had to sell most of the horses and give up on all our plans to compete internationally. It was a horrendous time, I pretty much lost everything I'd worked for overnight."
"I had to start all over again. Set up a yard and fund it all myself. Everybody assumes I am just this rich girl who is being supported by her parents, but that is not the case. Yes, I had help in the past but now I am having to fund the whole thing. Most of my horses are young and I have two of my own who have all the potential to be CSI 5* horses. What I need is owners to invest but it is difficult if you're not at the top of your game. I am in a bit of a hole because I can't prove myself without the backing. Even the good horses I have are just sitting there because I can't afford to go to the international shows."
Naturally bubbly with a positive outlook, Yazmin refuses to look back with any remorse. "It's just life I guess and having a baby was the best thing that ever happened to me. It's amazing being a mum and Harry is so much fun, he comes everywhere with me. It's always been important for me to take time out to be a mummy too so I make sure I have the afternoons off to spend with Harry."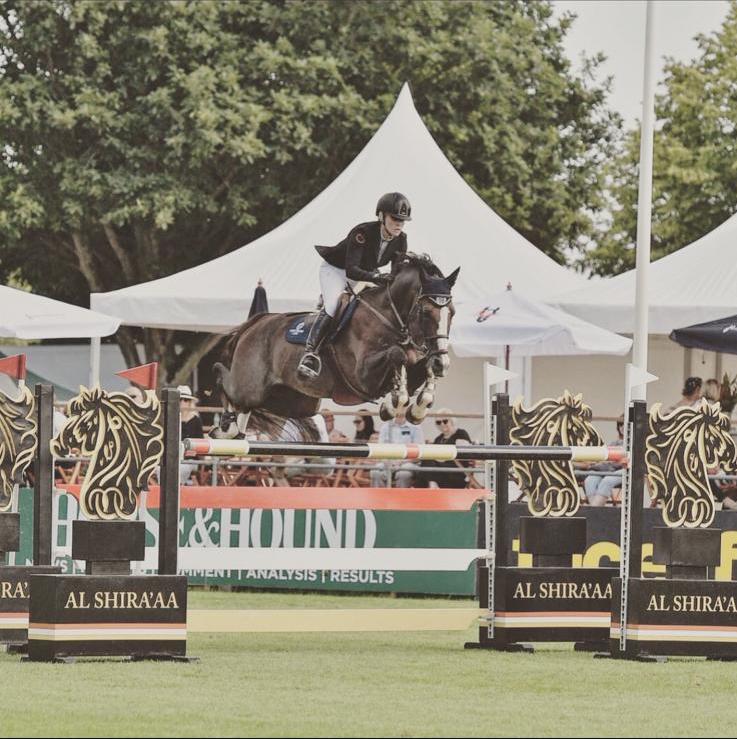 "I just want to make my son proud and do my best for him"
Yazmin feels that the adversity and change in circumstances she has faced have improved her outlook. " I have had to learn to run a business, balance my accounts and be super organized. I think having Harry has actually made me more motivated because I want him to see me do well"
"It's not easy, of course, you have your breakdowns"
"But everyone does. I sometimes get frustrated and give way to tears by thinking "I've become a nobody". Luckily I shake myself out of it quickly enough and I would never let my son see that. I just always make sure I am a happy, positive mummy"
 "My goal is to get back on British teams and make the Olympics."
"I know I have the ability and the drive, I just need the support. What I have learned from being in the doldrums is that it is important to be ambitious but enjoy the sport. I want to make everyone who supports me proud but I also want them to enjoy the ride."
Yazmin is looking for sponsorship and owners at all levels. For more information contact Horse Scout:
Lucie@horsescoutpr.com
07752319988
 Photography by Events Through A Lens