Eleanore Kelly catches up with Horse Scout Ambassador Oliver Townend, about his journey so far, finding good horses, paying the bills and his computer illiteracy.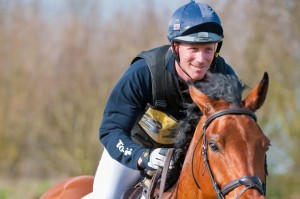 Oliver has had another momentous year. The Shropshire-based rider claimed the Number One spot in the British Eventing rankings for the third year running. He finished a staggering 1000 points ahead of any other rider on a total of 2,341 points. There were numerous top ten finishes at International events for Oliver this year, including becoming the first British rider to win Adelaide CIC3* on a horse he had only ridden a few times before competing! The icing on the cake for Oliver was winning the very first Event Rider Masters Series, pocketing £74,000 in the process.
"It was a huge relief to win it" explained Oliver, who has prepared and campaigned several horses with this series in mind. "To me the ERM is a huge step forward in the sport- it's a concept that works and for the riders and owners the prize money is seriously attractive. It has certainly made a massive difference in terms of my income this year. I didn't run the horses I knew would be competitive in this class and people expected me to win it from when it was announced. So it was a relief when I did."
Oliver has always been famed for his grit and determination. Renowned for his ability to get the best out of notoriously difficult horses. In recent years with such success behind him, he has had the luxury of being able to buy and compete better quality horses but he still relishes the challenge of a difficult one. "I love what I do and always have but riding nice horses is the answer to everything for me now. If I am going to event, I want to be on good horses" he says. "It's difficult to find them and we have to be open minded- new rides come from all angles. I buy quite a lot from Ireland of all ages but I still have room for more owners. I am still sent horses that are talented but perhaps don't suit other riders and I make the best of those."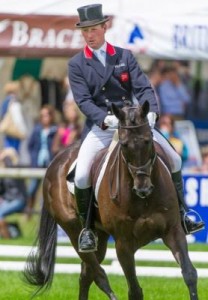 There are a number of stars in the Townend stable. "Too many to list but I really rate Cooley SRS, who is only 9 and finished third at Boekelo" he says. He also cites Cooley Masterclass and King Joules as "exceptionally talented", the latter has been passed from Mary King and Andrew Nicholson with a reputation for being a tricky ride.
I remember interviewing Oliver for an article some years ago. He was still renting a yard and having to sell anything that was any good and ride all sorts, just to make ends meet. Whilst he may be riding a better string of horses, his attitude to the sport has remained unchanged. What seems to motivate Oliver is an insatiable hunger to win but he still relishes riding talented but often challenging horses. With such success behind him, a string of good horses and a beautiful farm in Shropshire he could be forgiven for resting on his laurels but he has lost none of the grit and determination over the years.
Oliver won Burghley and Badminton back in 2009 and can now add the ERM Series to his list of achievements. Yet two goals remain on the agenda- "I need to get to an Olympics" he says firmly, "and I hope to God that happens soon."
Then there's the Rolex Grand Slam, which was won for only the second time by German's Michael Jung this year. Eventing's most lucrative prize is awarded to the rider who can achieve the near impossible feat of winning Badminton, Burghley and Lexington consecutively. Oliver was on course in 2010 after winning Badminton and Burghley the previous year. Yet in the cruel nature of the sport, a death-defying fall at Lexington put paid to his chances. It was a fall so dramatic that the photos made the front pages of national newspapers.
"A chance at the Grand Slam and the Olympics are the long-term goals but it all comes down to life in the end." He says. "For me, this is a business and I need to keep doing what I am doing to survive in the sport. That means I need to sell horses, sometimes good ones."
As well as selling good horses to keep the wheels turning, Oliver is always on the lookout for new blood and finding the good ones is never easy. "That being said, we are in a really good place in the market right now and if you've got a good one it can be worth a fortune" he explains. "There sport is growing in popularity- there are lots of new nations competing and more money coming into, it all helps. I was really encouraged by the prices paid at the recent Go for Gold Sale", which took place last month in Ireland offered a collection of Irish sport horses selected especially for eventing and ranging from three year olds to established eventers, including Euro Prince who represented Ireland in Rio 2016. Record prices were paid, including €160,000 given for a talented six year old, Cornascriebe Glenpatrick who was bought for Millie Dumas.
Oliver argues that such prices area a real step forward for the industry. "It costs a lot of money to produce horses for eventing, people forget that. Good horses should be making these prices for riders to get a return. It's also great to see owners paying these prices for their riders, it shows a lot of commitment to the sport, which is what we need to win medals."
Oliver has been impressed by the service provided by Horse Scout. "It's an interesting concept for the equestrian community and definitely something our industry needs. Anything to help connect the equestrian industry is a welcome addition. Particularly for professional riders but also breeders and trainers who don't have time to spend on social media all day. For up and coming young riders, it is a good way of getting their profile out there."
"The site looks impressive and most importantly, it is easy to use- important for me as I'm computer illiterate! I can ride a difficult horse but I can hardly work out an ipad!" he laughs.