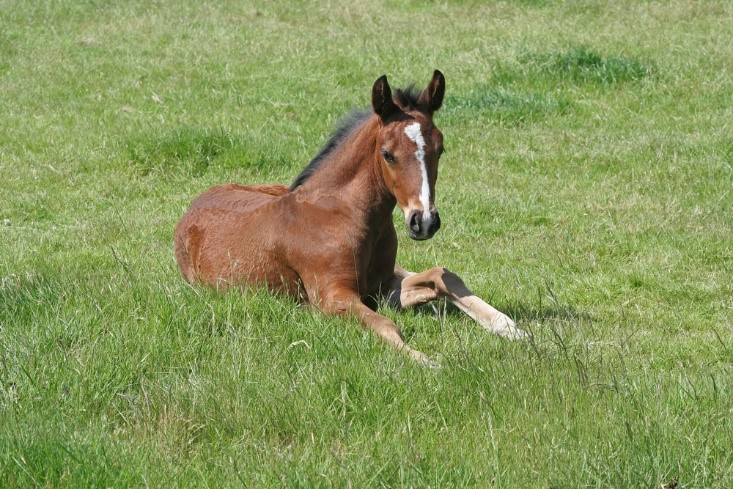 Horse Scouts' profiled veterinary practice Pinkham Equine is participating in an new research project in conjunction with researchers at the University of Surrey.
The "Alborada Well Foal Study" is one of the largest equine projects of its kind. It's aim is to investigate and characterise foal gut bacterial populations and their role in the development of the foals' immune system. These are two aspects of foal biology that are likely to be key determinants of lifelong health. In other animals, it has been shown that the colonization of the juvenile gut and the establishment of a stable, functional gut bacterial population is critically important in shaping the animal's immune system. If the development of immunity is impaired in early life it can result in, increased susceptibility to infectious disease, increased prevalence of allergic conditions and general poorer health for the lifetime of the animal.
The foals that are participating in the study will have 9 faecal samples taken. These will be at 2d, 8d, 14d, 28d, 2 months, 3 months, 6 months, 9 months and 12 months old. Blood samples will be taken at 4 stages during the study at 1, 3, 6 and 9 months old. The samples will be transported to a lab at Surrey University, analysed and then stored in a -80 ° freezer. The rearing methods and husbandry techniques of foals will be recorded e.g. when solid food is introduced, weaning method, vaccination and worming programs. Any veterinary medical history of any illnesses/injuries and antibiotic use will also be recorded
After the recording phase, links between early-life events, their bacterial population of the foal's guts and aspects of their immune system will be investigated to assess their effect of health and performance of yearlings and two year olds.
For links to Pinkham visit https://www.horsescout.com/professionals/pinkham-equine/profile/1485