VIPs turn out for reopening of Jockey rehabilitation centre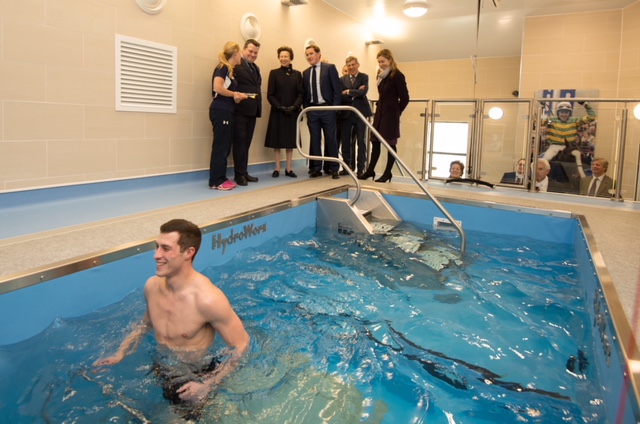 It was a right royal affair at the reopening Oaksey House in Lambourne. On a brisk February Tuesday, not only did HRH The Princess Royal, a Patron of the Injured Jockeys Fund attend but she accompanied by racing royalty including world-renowned sports journalist, Brough Scott MBE, 10 times Champion jockey, Sir Anthony McCoy OBE and ex jockey and now well-known racing journalist John Francome MBE and Jack Berry, the man whose vision became The Injured Jockey Fund (IJF).
This intimate occasion was to celebrate the extensive improvement of Oaksey House, the IJF's Fitness and Rehabilitation Centre in Lambourn, Berkshire.
The Injured Jockey's Fund was founded in 1964 following the horrific falls suffered by Tim Brookshaw and Paddy Farrell in the Grand National.  Both resulted in severe paralysis, thus ending their careers.  It was Jack Berry who was there in 1964, shaking a bucket to collect donations in order to help these jockeys. Since then the Fund has helped over 1000 jockeys and their families, paying out more than £18m in charitable assistance.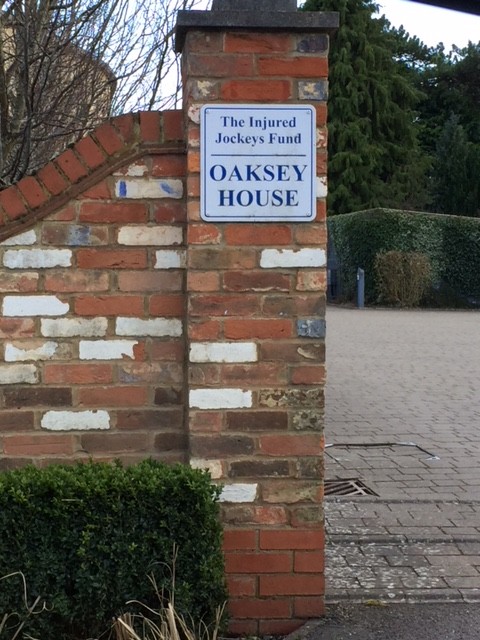 The IJF helps any rider who holds, or has held, a Professional or Amateur licence issued by the British Horseracing Authority including Apprentice, Conditional and Point-to-Point riders, including any spouse, partner, child or dependant they may have. Their policy is that they help these people for life. Furthermore, the money and assistance becomes available almost immediately, unlike many other charitable foundations who are forced to
Oaksey House, which first opened in 2009, now offers state of the art Hydrotherapy equipment- the 'AP McCoy Hydrotherapy Pool'. The pool is beneficial in treating a multitude of injuries with its underwater treadmill, massage hoses and performance monitoring systems.  It can also accommodate spinally injured patients.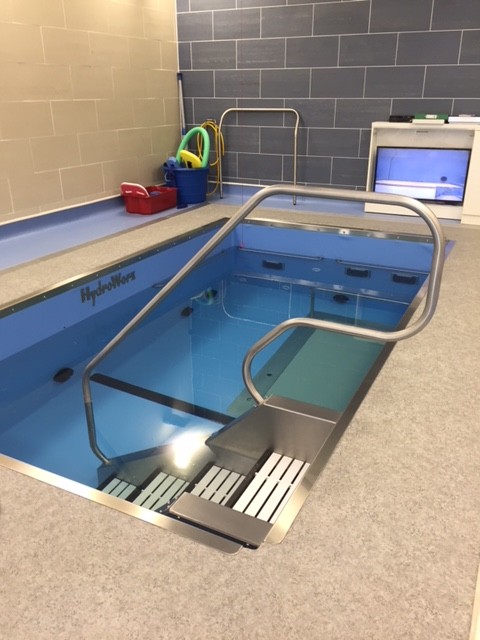 There has also been a significant internal refurbishment including a new more extensive gym, which is open to all jockeys, not just those in need of rehabilitation. They also offer support and education services to jockeys such as nutrition and manual therapy to improve performance as well as careers advice in collaboration with JETS, The Jockeys Employment and training Scheme.
Those visiting can expect help from the very best practitioners, therapists as well as good banter from the jockeys. The team aim to keep it a positive atmosphere, more like a health club than a hospital and you certainly get that feeling when you walk through the doors.
The IJF has two Fitness and Rehabilitation Centres, Oaksey House in Lambourn and Jack Berry House in Malton which opened in 2015. Peter O'Sullevan House, to be built within the grounds of the British Racing School in Newmarket, will open in 2019.
HRH The Princess Royal was impressed by the new facilities and said:
"Having just come back from the Winter Olympics in South Korea and seeing the injuries some other sportspeople such as snowboarders suffer, your brains could be picked and the skills you have could be of such benefit to a range of other sports.
"It seems extraordinary that Oaksey House opened only nine years ago.  The knowledge achieved in that time has been phenomenal."
Sir Anthony McCoy, President of the Injured Jockeys Fund had received rehab and support from the IJF, during his career:
"I am delighted to be here today and that the Injured Jockeys Fund is able to now provide these amazing facilities for jockeys both injured and riding. If I'd had this 20 years ago, I'd probably still be going now!"
Lisa Hancock, CEO of the Injured Jockeys Fund commented:
"We are very committed to ensuring we provide state-of-the-art facilities in our centres and a Hydropool is essential to modern rehabilitation.  Oaksey House can now provide all jockeys, riding and retired, and the local community with a facility that can support every type of injury.  This is very much part of our charitable vision and we will complete the loop with the build of Peter O'Sullevan House in Newmarket, set to open in autumn 2019, and for which we are now commencing the fundraising campaign."
The IJF is entirely dependent on donations and money raised through events. For more information on how you can get involved visit:
To learn about support and education available to jockeys before, during and after their careers visit:
Written by Ellie Kelly