Pro secrets: The  Equine Physio who looks at the bigger picture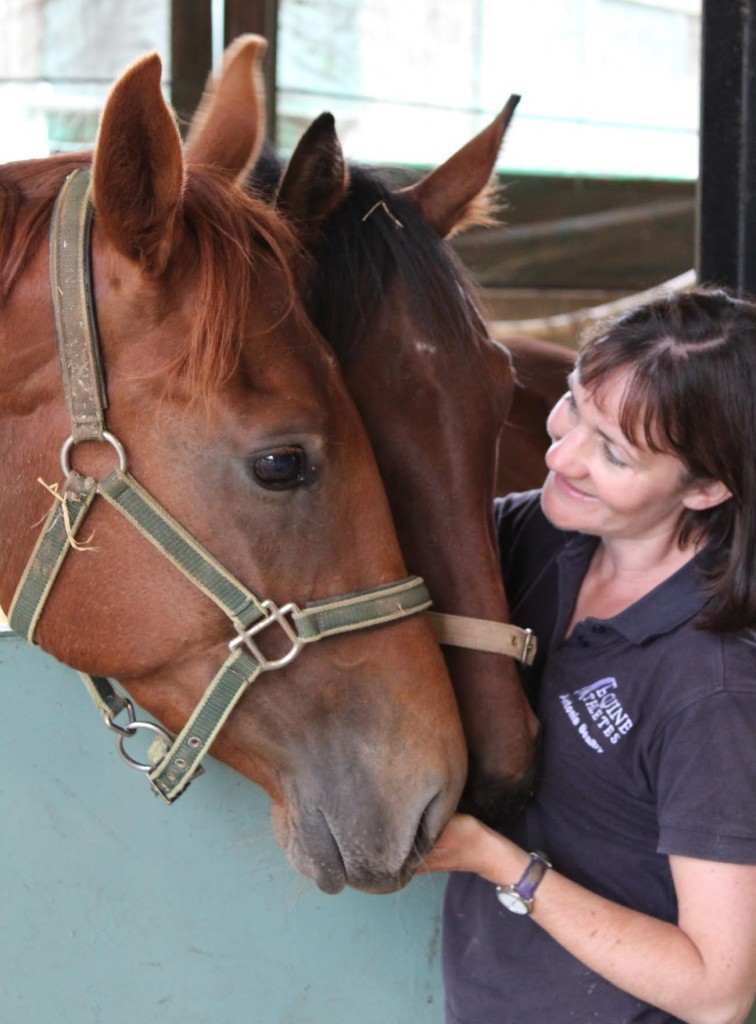 Antonia Bealby is a qualified veterinary physiotherapist, who also holds equine sports massage and chiropractic certificates and a member of IVRAP. Her passion runs deep in understanding the whole horse. She is particularly interested in the association between behaviour and physical problems or limitations, making it her mission to improve performance as far as possible. Her clients include four-star eventers, racehorses- including a Grand National runner but also riding club horses and happy hackers. She spends five days a week seeing clients at her clinic at home in Grantham, Lincolnshire and two days on the road, visiting yards and individuals. Such is her success, that there is a wait-list to send horses to her for rehabilitation, post-injury care and re-schooling.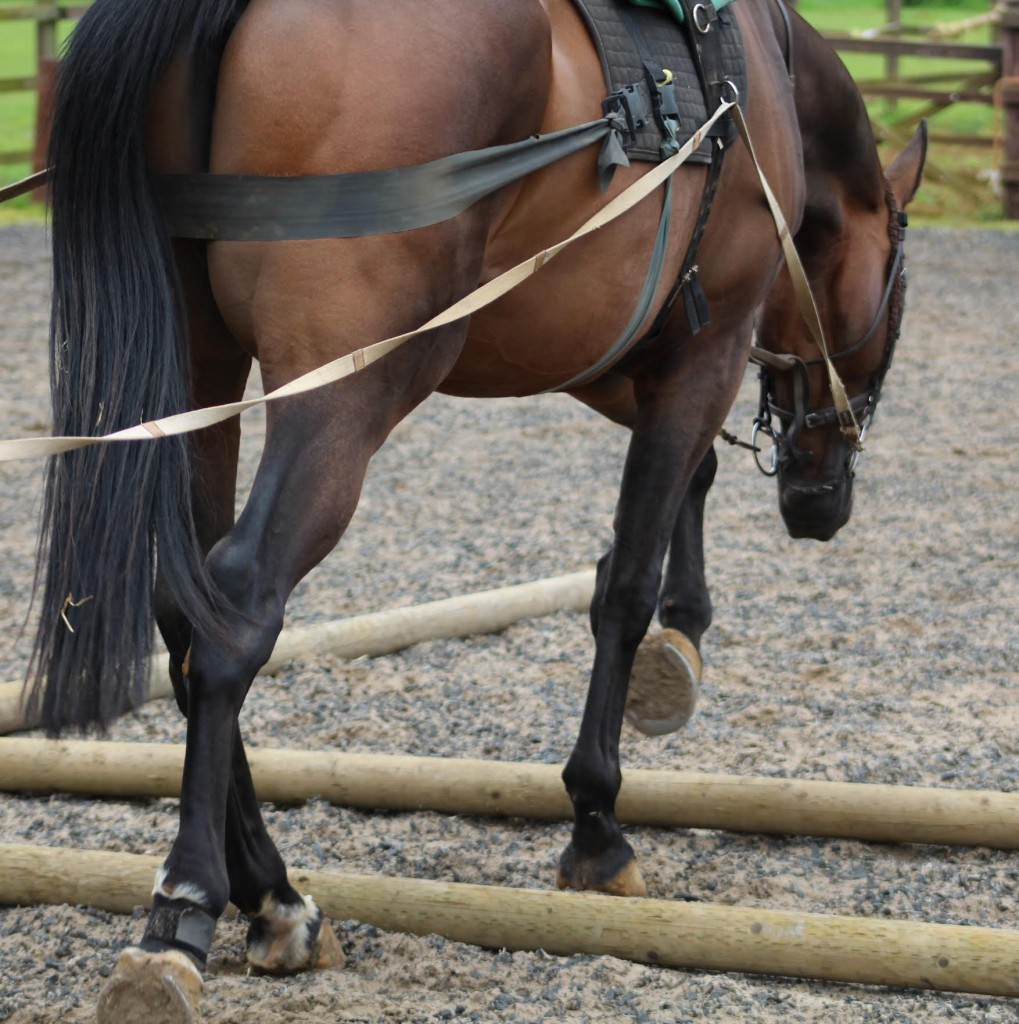 "It all started 20 years ago, when I was eventing full time" Antonia explains. "I mainly took on ex-racehorses and I could often get them up to two star before the wheels fell off. I questioned whether I was doing something wrong or it was just a case that I had the wrong horses. I spent time and huge sums of money with the vets, trying X-rays and bone scans" she says.
"Then I married a racehorse trainer and discovered that they had the same problem in racing. You could get a win or two out of a horse but it was hard to have consistency, however you trained it. It was a common problem and I wanted to see if there was a way of keeping horses on the road for longer and trying to prevent classic injuries before they occurred".
Beyond her practical experience with horses, Antonia has an impressive CV. She started her journey of discovery with the world renowned Equine Therapist, Mary Bromily, whom she describes as "amazing and terrifying in equal measure but I learnt so much". She then completed a course in Equine Biomechanics and spinal manipulation run by chiropractor Dr Andrew Glaister before going on to achieve an Advanced Certificate in Veterinary Physiotherapy on the CEPT course held at Nottingham University.
Her approach is somewhat different to many practitioners and professionals in that she believes in "the multi-disciplinary approach". She explains what is meant by this "Whether you are looking to prevent injury or fix a problem, physio is just one part and you need to take a look at the whole picture. This means working with the vet, the farrier and a nutritionist- preferably an independent one who does not have their hands tied to one brand. I like to work as part of a team and this is by far the most effective way of getting good results".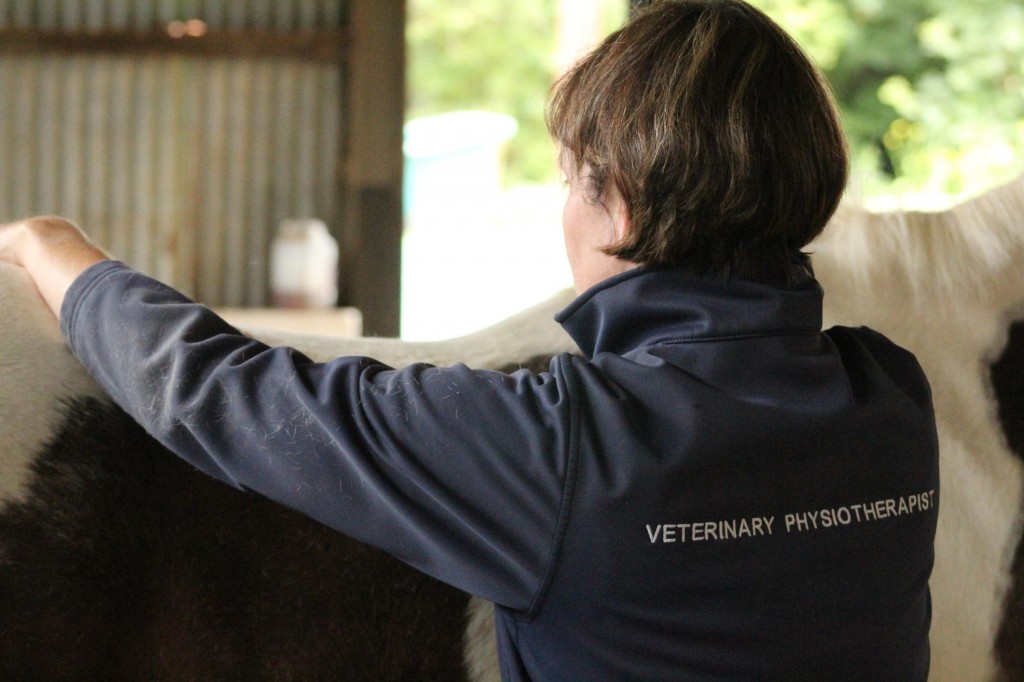 When taking this multi-disciplinary approach, Antonia also educates riders and owners on the importance of the right equipment as well as rider posture and position on the horse. "The horses' back works diagonally, and the most mobile part of the back is exactly where we put a saddle and rider's weight. This highlights the importance of having the right saddle and a well-balanced rider".
Antonia comments that many riders take for granted just how important it is to consider how all your tack effects the horse. This means the saddle and bridle as well as bits, girths and other equipment. "I started working with Centaur Biomechanics and Fairfax and began to realise just how much difference tack made, even just simple changes like a noseband. Horses must be treated as individuals, what works on one may be uncomfortable for another. We look at how the tack effects how the horse moves and whether the rider has equal pressure on the reins."
"The next piece of the puzzle is the rider and their biomechanics. I almost had to learn to how to ride all over again when I realised what a difference position made. We are not necessarily taught "feel" when we sit on a horse a rider should be able to feel what is happening underneath them".
"I am really passionate about what I do, whether it is just manual therapy or working with the whole horse. I want to show riders that sometimes even a small can make a huge difference".
https://www.horsescout.com/professionals/antonia-bealby/profile/1791 
http://www.northlodgeequine.center/equine-athletes/