---
The British eventing squad has never looked so exciting and it must have been no mean feat for selectors to draw up a long-list. There are twelve British event rider/horse combinations in contention for a Tokyo spot at this year's Olympic Games, including a World Champion and the last four winners of Burghley, Badminton, Kentucky and Pau. Some might say if Britain fielded three Olympic teams, they could arguably win three medals. But we all know with horses, how much luck is involved from now until the podium. Nine combinations have been submitted to the FEI as nominated entries plus three reserves.
Although the closing date is 21st June so there could be some changes yet. Selection decisions are subject to the athlete and horse maintaining fitness and performance, and this list may be amended at any point until this date. The selected squad of four combinations to travel to Tokyo, plus reserves, will be announced on 28 June 2021.
---
Nominated entries:
1. Rosalind Canter. The 35 year old won team and individual gold at the last World Equestrian Games in Tryon, with Allstar B. Owned by herself and trainer Caroline Moore, Allstar B is a Dutchbred bay, gelding, 16yrs, 17hh by Ephebe For Ever x Erkstein.
2. Laura Collett, would be making her Olympic debut in Tokyo. The 31 year old from Salperton, Gloucestershire won Pau with Karen Bartlett, Keith Scott and her own London 52, who is her nominated horse. The supremely talented German bred gelding recently won the hotly contested Aston Le Walls 4* short. He is a 12yrs, 16.3hh by Landos x Quinar.
3. 52 year old Pippa Funnell was as surprised as anyone to be on the list with Marek Sebestak and her own Majas Hope. We weren't, given she won Burghley with the 14 yo Irish bred gelding by Porter Rhodes x Flagmount King.
4, Kitty King is on the list with Diana Bown, Sally Eyre, Samantha Wilson and Sally Lloyd-Baker's Vendredi Biats. Kitty previously competed at the Rio Olympics so she has some experience of riding in extreme heat. The French bred grey gelding is by Showjumping stallion Winningmood x Camelia de Ruelles.
5. 40 year old Piggy March has been on fire ever since the birth of her son Max. She won Badminton in 2019 with Vanir Kamira but her selected mount here is John and Chloe Perry and Alison Swinburn's Brookfield Inocent. He is a 12 year old Irish bred gelding by Inocent x Kings Servant.
6. 30 year old Tom McEwen is lucky enough to be sitting on one of the most multi-talented event horses out there. Fred and Penny Barker, Jane Inns and Ali McEwen's Toledo de Kerser helped Team GB win a gold medal at the Worlds in Tryon back in 2018 and this horse is still mega consistent. The French bred gelding is by Diamant de Semilly x Papillon Rouge.
7. Harry Meade impressed everyone with Mandy Gray and his own Superstition at Rolex Kentucky last month. He has made an incredible comeback from a head injury last October and his partnership with this horse looks as established as any. Superstition is a German bred bay gelding, 12yrs, 16.1hh, by Satisfaction FRH.
8. It's hardly surprising that recent Kentucky winner and Horse Scout advocate, Oliver Townend has made the cut with with Karyn Schuter, Angela Hislop and Val Ryan's Ballaghmor Class. The 14 yo 16.2hh grey, gelding by the great Irish stallion Courage II has had an illustrious career and proved he can cope with all weathers and long distance flights.
9. Nicola Wilson is back in business with James and Jo Lambert's Bulana. The notoriously strong black mare is now 15yrs but as spring-heeled as ever. Nicola has been a stalwart of Team BG for many years and won team silver in London 2012. The dutch bred Bulana is by Tygo x Furore.

---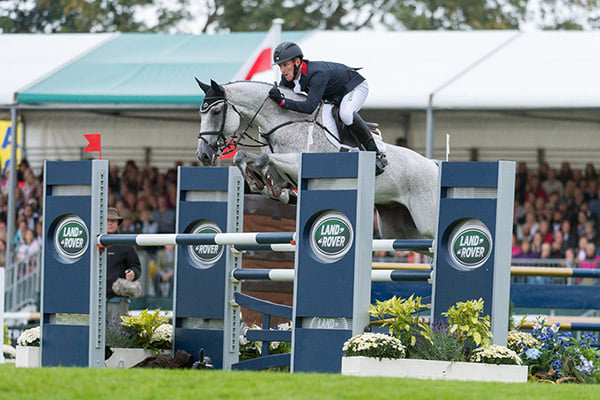 ---
Reserve nominated entries, listed in alphabetical order by athlete surname:
1. Sarah Bullimore (48) with the Kew Jumping Syndicate, Brett Bullimore and her own Corouet (chestnut, gelding, 10yrs, 15.2hh, Balou du Rouet x Lovis Corinth.)
2. Ben Hobday (33) with Jane Chamber's and his own Shadow Man (chestnut, gelding, 11yrs, 17hh, Fidjy of Colors x Winningmood van de Arenberg.)
And subject to successfully completing a confirmation event:
3. Oliver Townend (38) with Angela Hislop's Cooley Master Class (bay, gelding, 16yrs, 16.2hh, Ramiro B x Master Imp.)

---
Nominated entries for jumping and dressage combinations will be announced on or around 28 May and 18 June respectively. Nominated entries for the para dressage squad for the Paralympics in Tokyo will be published on or around 14 June.
---
Article written by Horse Scout journalist Eleanor Kelly.
Photo Credits – Oliver Townend Official